Il Piccolo Blog
Attic house interior design is a game of balancing heights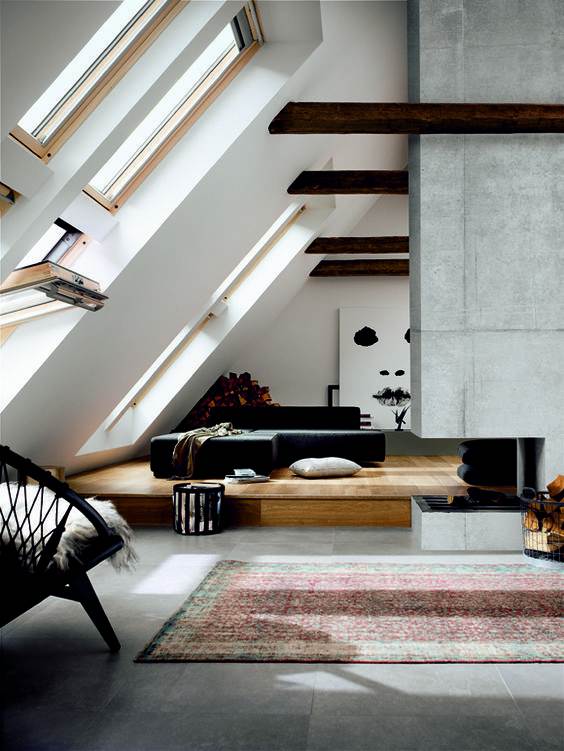 The irregular spaces that make the attic suggestive but difficult to furnish
A certainly atmospheric space on the top floor of a house. Living in an attic allows you to have a special and unique environment around you, which has a lot of domestic warmth and intimacy, but which is not easy to make the most of. In fact, attic house interior designis one of the most difficult tasks, mainly due to the irregular spaces.
It is a room or an entire flat created from the inside of a pitched roof. This means that the shape will follow that of the roof itself, with some parts higher and others lower, a detail that must be the driving force behind its decoration. Of course, in order to be habitable, the attic must have a minimum height: this usually ranges from 1.5 metres upwards, with the highest ones even reaching over 2.40 metres.
How to make the best use of space when attic house interior design room
How can one best furnish one's attic room, especially if it corresponds to the entire flat? The principle is the same as if only one room is an attic room, i.e. use the higher spaces for so-called open areas, and for furniture such as wardrobes. The lower parts will become the more intimate areas, where for example the TV can be placed. If you can, it is best to place the kitchen and living room where the height is higher, while study corners and bathrooms should be the lower areas. As for the bedroom, it depends on what you want. A low space is undoubtedly intimate, a high one more airy and comfortable (and you do not risk headaches when getting out of bed!).
To do the attic house interior design you could opt for custom-made furniture
Attic house interior design can be complicated because the measurements are not standard. If possible, it would be advisable to try to have furniture made to measure (for example by contacting us at Piccolo Sagl), so as to exploit the shape without having free spaces that, in addition to being wasted, can be unattractive. This applies especially to wardrobes or walk-in wardrobes; those already on the market are unlikely to fit. If you do not want to opt for something made to measure, one solution is to choose horizontally developed storage furniture such as chests or chests of drawers or use those included in sofas or beds.
How to light your attic
Fundamental in an attic, even more so than in another type of flat, is the lighting. Natural light is often provided by dormer windows and skylights, which are often attractive and should therefore be highlighted, but risk providing little light. The height makes it difficult to use chandeliers, so to make the attic house interior design it is possible to play around with LED spotlights, which will adjust the intensity of the light according to the space. Table or floor lamps are also welcome.
When deciding to make attic house interior design , one cannot overlook the roof. In fact, this is the special feature of this space and should be highlighted, especially when dealing with exposed wooden beams, for example. Although one can in fact choose any type of material, opting for wooden furniture, in this case, would help to amplify and complete the intimate and comfortable look. Natural stone is also welcome.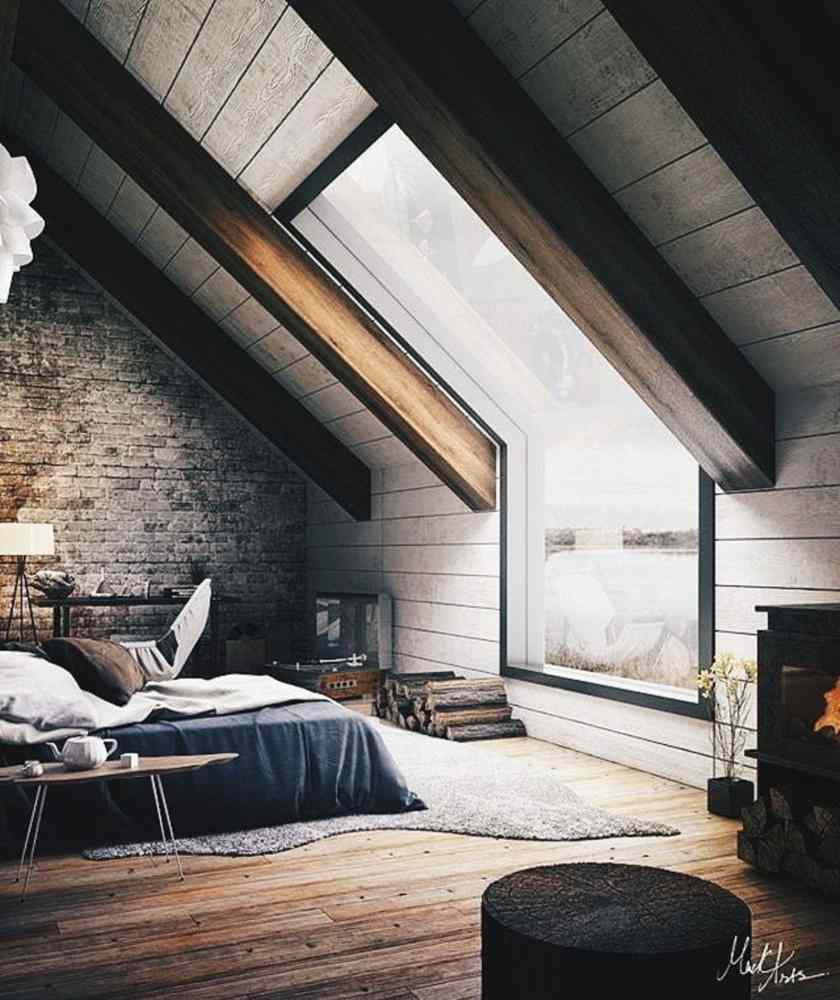 Colours for attic house interior design
As far as colours are concerned, usually when it comes to an attic room, it is good to exploit the natural and rustic look. Therefore, light colours should be favoured. If you furnish with wooden furniture, you can leave the natural colour, recalling that of the roof beams. White is also fine, cosy and bright, or if it appears too light, you can play with shades such as cream or creamy white.
If the attic has two floors, it is important to opt for a staircase that does not take up too much space.
Need to furnish your home or a single room?
Choose a top-notch woodworking shop.

We have over 50 years of experience!
Contact Us
Il Piccolo, a second generation family-run joinery, opens its own showroom in Lugano. With over 50 years of experience, Il Piccolo brings with it a wealth of technical and design knowledge of the highest level, thanks to the numerous interiors designed and furnished all over the world. In particular, Il Piccolo has a wealth of experience in the design and production of several corner wardrobe models. Finally, Il Piccolo represents the world's most prestigious furniture brands.
Our company designs, manufactures and sells the best of made-in-Italy interior design, following the customer from the design to the realisation, delivery and installation of the work, supplementing the process with a precise and professional assistance service. Looking for the ideal corner wardrobe for your room? CONTACT US!