Il Piccolo Blog
Attic walk-in closet, how to find space in the attic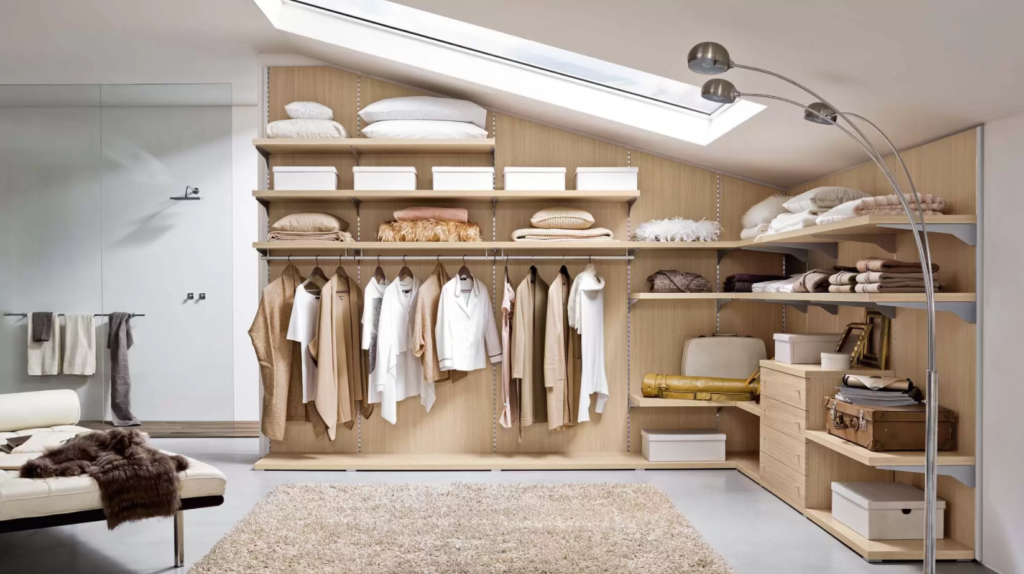 Walk-in closetin the attic, don't worry: you can use the space optimally
A walk-in closetin the attic is the perfect choice for those who live in an attic, for example, but not only, a solution that offers space even in rooms that usually leave little available. . Sloping ceilings have always had a special charm, so much so that attics have always been considered a particularly romantic place. But perhaps obtaining a large wardrobe in the presence of an attic may not be easy, especially because of the sloping roof: the attic walk-in closetis an idea that can make the most of the available space.
As well as being an increasingly popular design element in homes, a walk-in closetmakes it possible to reuse space, in the case of the attic corners that would otherwise be lost.
The fear of many is that creating a walk-in closetin the attic could be expensive and could put people off having a walk-in closetin the attic. But we can say that a walk-in closetgenerally costs less than choosing a custom-made wardrobe to put in an attic room.
A few details for designing your own walk-in closetin the attic
Let's see how to approach a walk-in closetin the attic. When the minimum height is 1.04 metres and the minimum length is about 3.5 metres, you can rest easy, especially if the wall is already equipped with drawers. Low walls are usually the cause of concern, because there is a fear of not being able to use the storage space. In order to increase the storage space of an attic walk-in closetit is necessary to take into account the corner elements that connect two walls. The lower part can be used not only to insert drawers but also made-to-measure sliding wardrobes where shoes, knitwear and bags can be stored.
One option you can consider for creating your own walk-in closetin the attic is to create a separate room for the walk-in by raising a plasterboard wall. You could also think about using a wall and adding a sliding door or leaving the clothes exposed, which is a very popular solution for walk-in closets. In this case, the walk-in closet and its contents are no longer just functional, but become elements of furniture. In the case of a closed environment, a complete changing room can be set up, another glamorous detail that is very popular.
To better organise the space for the walk-in closetin the attic, you can follow a few tips, which can also apply to walk-in closets in other rooms. For example, open shelving systems can be used at the bottom for bags and shoes, so that they can be easily accessed. It is better to use very open furniture so that the walk-in closetdoes not lose space, as drawers and doors can reduce it. Drawer units are perfect for the lowest walls of the walk-in closet. Drawers or foldaway shelves can be provided for clothes that are not used all the time and do not want to be kept in sight.
How to recover extra space in an attic for a walk-in closet
The shape of the attic room makes coat racks very useful, as they certainly make use of the depth. Of course, the shape of the attic room must be studied very well so as to make it possible to exploit even the lowest points between the roof and the floor or walls interrupted by architectural elements such as columns, bearing boards, portholes and windows. In short, it is a great challenge to create a unique walk-in closetin the attic that can hold everything you need!
Lights: in the attic are perfect for the walk-in closet
An important element that is present by default in attics is light: there are often large windows that bring natural light into the room. This is certainly a positive factor for the walk-in closet, as it would allow you to dress in natural light without having to invent lamp systems.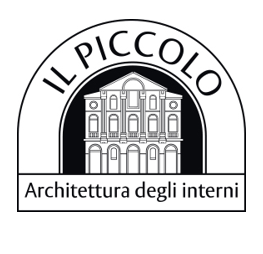 Il Piccolo, attività di famiglia di seconda generazione, apre il proprio showroom a Lugano. Con oltre 40 anni di esperienza Il Piccolo porta con sé un bagaglio di conoscenze tecniche e progettuali di assoluto livello, grazie ai numerosi interni progettati e arredati in tutto il mondo. Inoltre, Il Piccolo rappresenta molti dei marchi
Progettiamo, produciamo e vendiamo il meglio del design.
Seguiamo il cliente dalla progettazione fino alla realizzazione del progetto integrando il processo con un servizio preciso e professionale.