Il Piccolo Blog
Baxter sofas, quality options from a company that is a jewel in the Made in Italy crown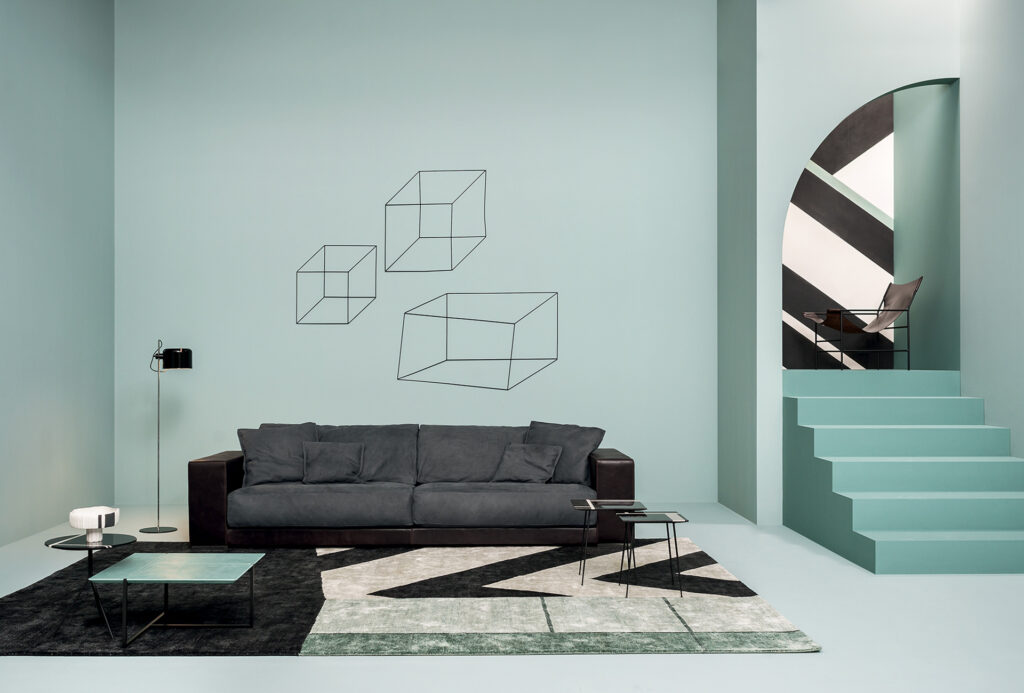 The beauty of made in Italy
Baxter sofas are produced by the Baxter company of the same name, a Made in Italy jewel born of a family's passion for leather. Today it offers elegant products that provide comfort and well-being. When it comes to choosing a sofa, therefore, Baxter is definitely a company of reference.
Paola Navone's sofas for Baxter
Among the Baxter sofas, the Alfred model marked a real change in the company's history thanks to the antiquing technique that makes it unique, with a story to tell. It is also available in a vintage version.
The Budapest model bears the signature of Paola Navone, the first model of sofas she designed for Baxter, which is still one of the best-sellers. It is a modern sofa with essential lines, capable of providing a high level of comfort.
Paola Navone has also designed, among others, the Brest sofa model and the Budapest Soft for Baxter, a model capable of blending perfectly into a modern flat and becoming its strong point, without forgetting comfort.
The Plume leather version is not only the most beautiful but also offers naturalness and softness.
Baxter sofas, from simple shapes to classic to young and oversized designs
If you are looking for a sofa with simple shapes, you will love the Casablanca among the Batxer models, which consists of cushions that can be folded like ears and is characterised by its large size. This model will satisfy those who intend to use it for multiple functions: reading, sleeping, watching television, chatting with friends… the Casablanca sofa is well suited for all these occasions and many others, providing complete relaxation and being, at the same time, a central point of originality and style that extends throughout the room.
Among Baxter's sofas with a classic theme we find the Chester Moon, where the balance of the forms takes the hand of the complexity of the techniques needed to make it. Constructed using artisan techniques with a nod to the past, the simple, clean lines mean it is also well suited to modern rooms.
The Damasco model, oversized and with a young design, with comfortable and enveloping seats thanks to the raw-cut upholstery, was designed by Baxter for those who think they often have guests and therefore need sofas that can accommodate a lot of people.
Baxter plays with leather folds in its sofas.
Fold, on the other hand, has a leather upholstery with a pleated effect, which gives it its name and differentiates it from other Baxter sofas. Traces of the manufacturing process remain in the pure shapes. Another distinguishing feature are the feet, which are only present at the front.
The Sorrento model is perfect for those who want a classic sofa with a solid structure on which soft, plump cushions are placed, providing comfort thanks to their softness, and made special by leather details that bring to mind mattress toppers.
For those who want something different, Baxter also has the perfect sofas.
If you're looking for something a little different, Baxter has the perfect sofa for you: consider the Panama Bold, whose design is reminiscent of open-air and spacious spaces, and which therefore departs from the traditional idea of an indoor sofa. Soft ottomans and cushions that can be repositioned in a balancing process can sometimes be armrests and sometimes backrests, and make up this modular sofa. This model is also available in an Open Air version.
Tactile is a model which, as its name suggests, has as its strong point the tactile enhancement of the properties of leather, with Baxter's attention to detail. The basic parts of the sofa are broken up and deconstructed; the back and seat are independent, with a different quilting to distinguish the two elements. The backrest and seat are independent, with a different quilting that distinguishes the two elements.
Finally, the Miami Roll model is perfect for those who want to furnish a modern and dynamic space with Baxter sofas. Very comfortable, the Miami Roll sofa offers a seat characterised by softness and comfort which is combined with a clean and linear design.
Need to furnish your home or a single room?
Choose a top-notch woodworking shop.

We have over 50 years of experience!
Contact Us
Il Piccolo, second generation family-run carpentry shop, opens its showroom in Lugano. With over 50 years of experience, Il Piccolo brings with it a wealth of technical and design knowledge of the highest level, thanks to the many interiors designed and furnished all over the world. In addition, Il Piccolo represents the most prestigious brands of furniture worldwide. Il Piccolo designs, manufactures and sells the best of interior design made in Italy, following the customer from design to implementation, delivery and installation of the work, integrating the process with a precise and professional service. CONTACT US!