Il Piccolo Blog
Classic or modern, because the bedroom wardrobe wood fits every style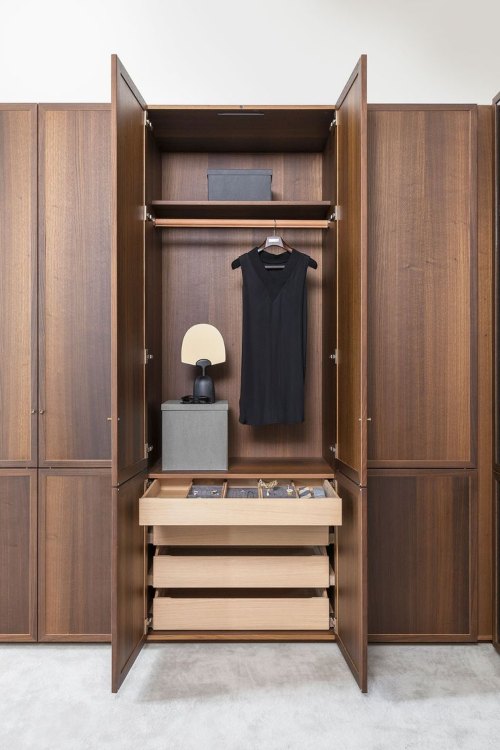 You say wardrobe, you think wood
When one thinks of a wardrobe that can be solid and also capacious, the thought almost always goes to wood, although nowadays there are many variations with different materials, from metal that fits well in a modern environment to combinations of various materials. A bedroom wardrobe wood is the solution that always wins in any type of environment.
Wood, a material that is used in all styles
Wooden furniture has always existed and has characterised practically every style and era. There is no interior design, in fact, that does not use them extensively, both the more classic and well-known ones and the particular and innovative ones such as shabby chic, Nordic, Oriental. And there must undoubtedly be a reason! Why, therefore, choose a bedroom wardrobe wood, whether it is made to measure, i.e. made by a craftsman ad hoc for a particular living context, for example rooms with special dimensions or attics, or whether it uses a solution available on the market?
The characteristics of wood
There are several reasons for this, and they touch on both design and the possibilities of creating furniture of outstanding aesthetic quality, as well as practicality and durability. First of all, there are a long series of wood types that can be used for a bedroom wardrobe wood, differing in characteristics, cost, workmanship and even final appearance.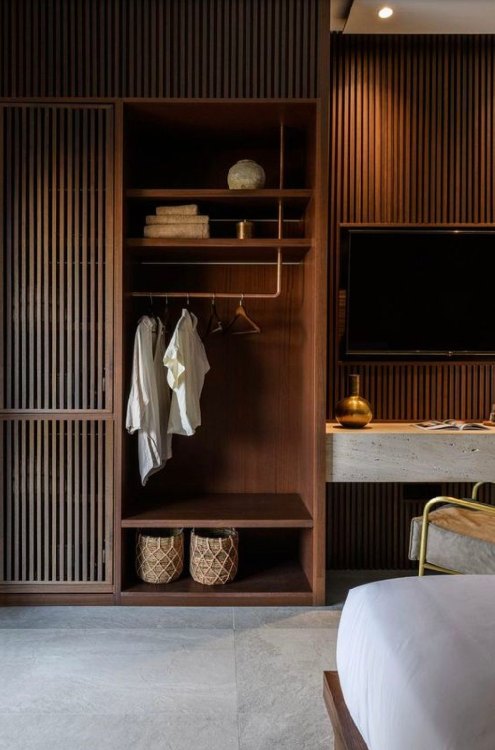 There are some that are harder, such as pear, oak, walnut, boxwood and cherry, and others that are softer, such as fir, lime, poplar and pine. Other characteristics that vary from variety to variety are hardness (defined as the resistance to penetration by other bodies), elasticity (the ability to resume its original shape after a stress), flexibility (property that allows it to twist and bend), boarding (the tendency to bend when subjected to contraction) and shrinkage (change in volume when passing between environments with different degrees of humidity).
Combine this with the various possible processes, and it is easy to see how a cupboard and a piece of wooden furniture in general are absolutely versatile. Those who claim that choosing something made of wood is banal and unoriginal are wrong, given the countless options and combinations available.
Strength and solidity, a bedroom wardrobe woodlasts a long time and stays beautiful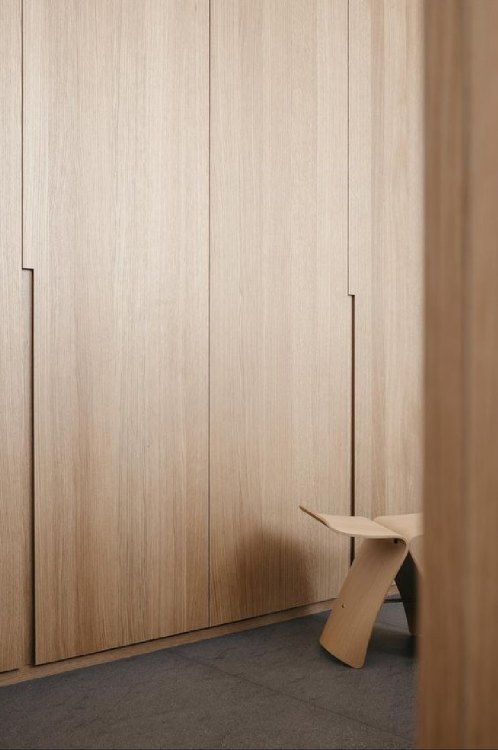 A wooden wardrobe designed for one's bedroom is undoubtedly an extremely versatile piece of furniture. At the same time, it is particularly durable, able to last for many years if kept with care. The initial investment that may be higher than for other materials is counterbalanced by the possibility of having a wardrobe that retains its characteristics and is beautiful in the long term, without being affected by wear and tear. In fact, for some it even becomes more beautiful. Then it is very solid, which is an important detail for a wardrobe that may have to hold and support heavy items: it doesn't look like it, but a large amount of clothes is not light.
Is wood only suitable for classic wardrobes? Absolutely not
Another myth about wood is that a bedroom wardrobe woodis only suitable for a classic interior. Although it is certainly perfect for classic interior design, where it can also be used untreated to highlight the grain, modern processing makes it versatile for a modern environment as well. One thinks of lacquered and polished solutions, which allow for colours quite different from the natural ones. Wood also lends itself to essential and minimalist designs as befits modern rooms, not just classical ones.
And, a detail not to be underestimated, a bedroom wardrobe woodis easy to maintain. Again, to make it even more original, it can be combined very well with other materials and is the main material for fine decorations such as boiserie, which make every piece of furniture in every style special, especially if customised.
Need to furnish your home or a single room?
Choose a top-notch woodworking shop.

We have over 50 years of experience!
Contact us!
Il Piccolo, a second generation family business, opens its showroom in Lugano. With over 50 years of experience, Il Piccolo brings with it a wealth of technical and design knowledge of the highest level, thanks to the many interiors designed and furnished around the world. In addition, Il Piccolo represents many of the best international luxury furniture brands. We design, manufacture and sell the best in design. Also with regard to La Cornue kitchens, we follow the customer from the design to the realisation of the project, integrating the whole process with a precise and professional service.CONTACT US