Il Piccolo Blog
Cosy and warm, how to design your own chalet kitchens to make it a retreat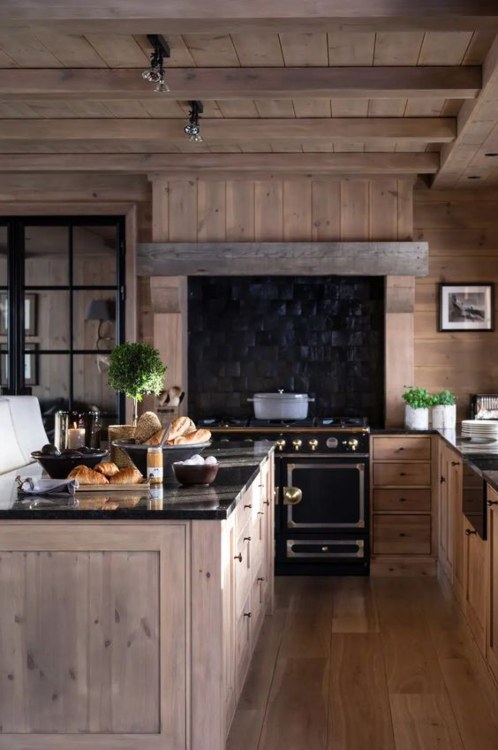 The chalet atmosphere is different from that of a beach house
Immersed in snow during winter, in the midst of the invaluable coolness and bright, sunlit green of meadows and trees, with an often breathtaking view from the window. A chalet is the house that one mentally associates with the mountains and holidays suitable for every season. Many people's dream is to have a second home where they can take refuge in times of rest, whether by the sea or in the mountains: and logically the way of furnishing also changes, depending on where you are. Chalet kitchens, for example, will be very different from those in a seaside flat.
The reasons why you can't go wrong designing your chalet kitchens
Because there's no getting away from it, when people talk about a chalet they think of a cosy place where they can shake off the snow from their skis and go and warm up, perhaps all together in front of the fireplace. The term itself evokes domestic warmth, the lit fireplace, the wooden furniture. And the kitchen is one of the key rooms, so it is necessary to take care of it in detail. You have to find the right mix between the warm and intimate atmosphere, also provided by classic materials, and the modernity of those who rightly want to have modern appliances at their disposal to prepare delicious meals to enjoy after a long day spent outdoors.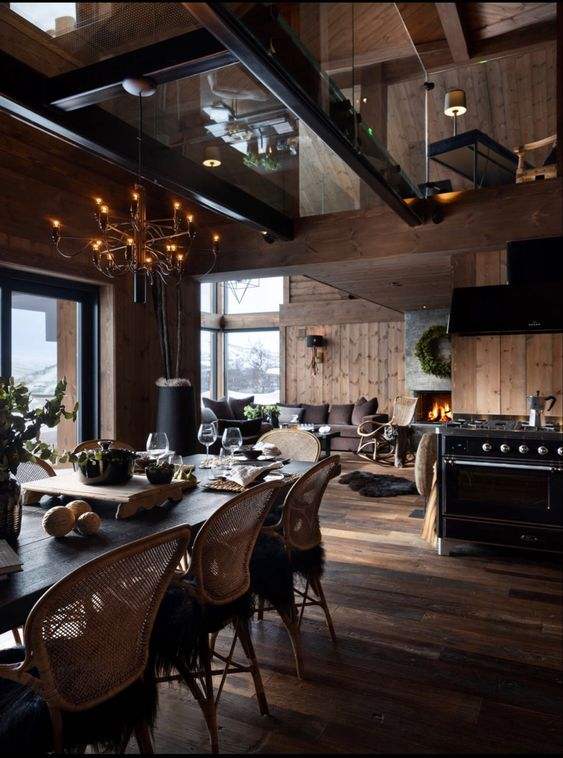 Getting the context wrong can make a central room in one's holiday retreat lose its charm, so calling in an expert for a studio kitchen is a good idea. In addition, choose prestigious brands that create solutions to suit all interior designs, from mini and compact kitchens for small spaces to professional chefs' kitchens: for example, Lacanche and La Cornue create authentic gems and with them you are always on the safe side.
The relationship between a country kitchen and a chalet kitchen
Country kitchens are an excellent inspiration for chalet kitchens, because with them they share the need to create a warm, cosy and homely atmosphere. For a chalet it is recommended to use mainly wood and marble, and these are the same materials that also dominate country style kitchens, more or less modern.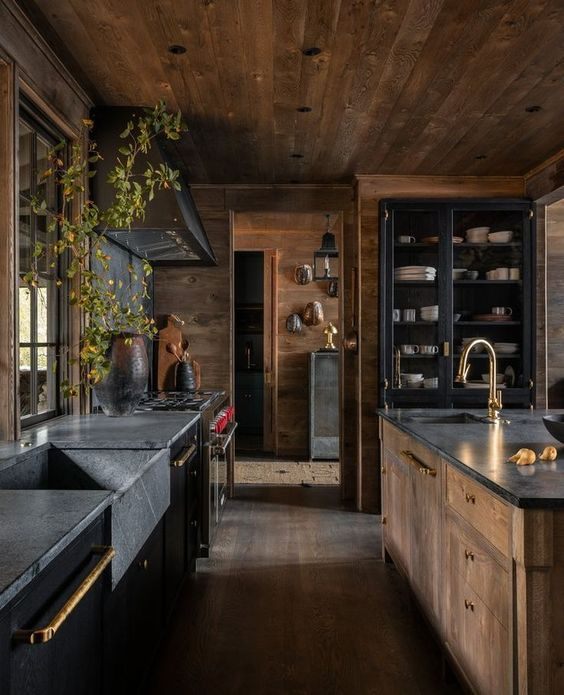 Materials for chalet kitchens: start with wood and marble
Wood is perfect for the floor and wall coverings, but also, if you have the possibility, for a ceiling with exposed beams, which is really very chalet and mountain house! It can also be used for furniture, think of a nice table (but to make the ambience more fluid and dynamic and save space, don't rule out an island a priori), perhaps a large one, around which you can gather to eat. To give it an even more rustic look, it is good to insert benches under the windows to sit around the table, if the idea appeals. Marble is a material that combines well with wood, for masonry kitchens with an imposing appearance and capable of lasting with excellent performance.
The right colours for chalet kitchens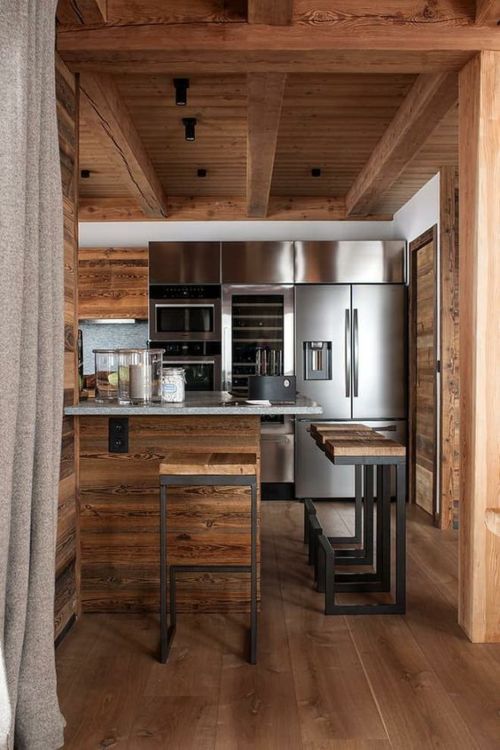 You can, in perfect chalet style, opt for unfinished wood that is left natural. If this solution is not to your liking, however, you can choose lacquers in white, perhaps glossy, which brings airiness to the room and makes it bright and cosy at the same time, or embrace pastel shades. To include colours that enliven the whole, you can focus on tones such as natural colours, from beige to earth-coloured to olive green, or enliven the room with coloured cushions and utensils. The light should be soft and warm.
Does a chalet kitchen mean not modern? Absolutely not
Chalet kitchens should not skimp on modernity and appliances, such as a state-of-the-art hob, dishwasher, fridge. You are on holiday, why skimp on conveniences that can make life easier? As always, choosing a traditional atmosphere does not come at the expense of modernity and functionality, including ergonomics.
Need to furnish your home or a single room?
Choose a top-notch woodworking shop.

We have over 50 years of experience!
Contact us!
Il Piccolo, a second generation family business, opens its showroom in Lugano. With over 50 years of experience, Il Piccolo brings with it a wealth of technical and design knowledge of the highest level, thanks to the many interiors designed and furnished around the world. In addition, Il Piccolo represents many of the best international luxury furniture brands. We design, manufacture and sell the best in design. Also with regard to La Cornue kitchens, we follow the customer from the design to the realisation of the project, integrating the whole process with a precise and professional service.CONTACT US