Il Piccolo Blog
Classic contemporary kitchens, a touch of eternity in a minimalist style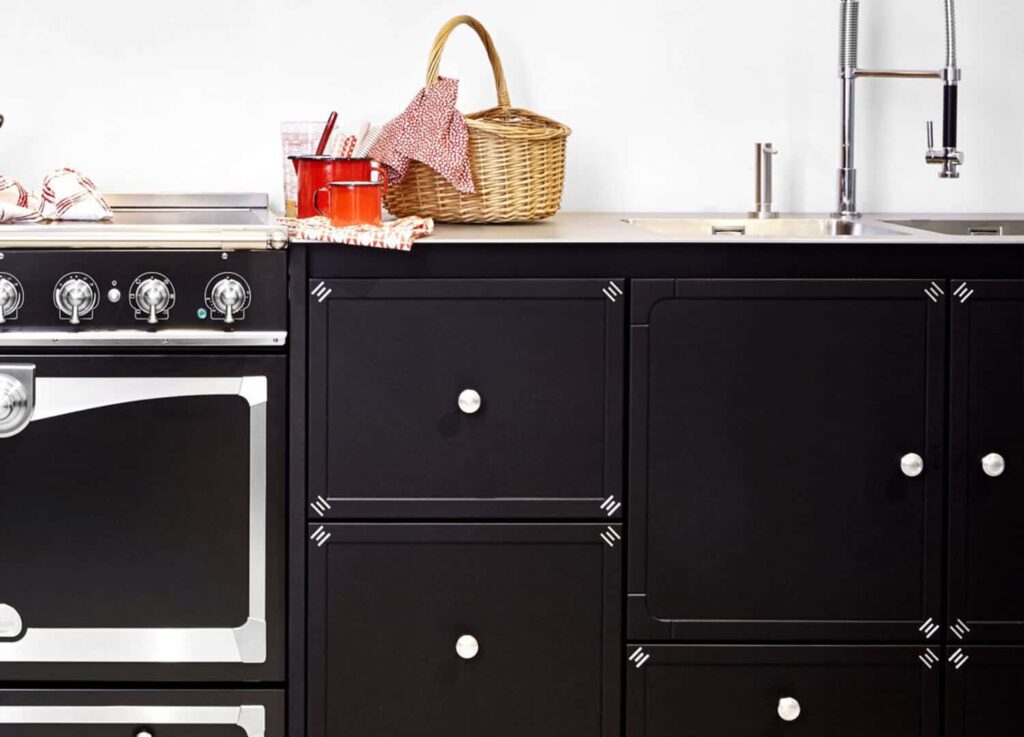 What is the starting point for furnishing contemporary kitchens?
How best to furnish these kitchens? As often happens, the solutions are many and varied. It is important to start by knowing that contemporary classic kitchens must have a mixture of classic decorations, extremely clean lines, modern materials and classic elements and decorations. Everyone is free to choose how much contemporary and how much classic to include.
The three main aspects to take into account when it comes to furnishing classic contemporary kitchens are the materials, which are inspired by the classic style, such as marble, wood, bronze and gold, the lines, which must offer a mixture of contemporary shapes and classic moldings and the mood, which must be different from that obtained by taking the two styles individually.
Classic contemporary kitchens: classic in decorations or only in materials? Here are two trends
These kitchens are generally small in size (modern apartments are often quite small in square footage), compact and technologically advanced. The design of the kitchens can be contemporary in its lines but decorated, with measure, in a classic way or decidedly contemporary, almost minimalist, where you insert the classic only in the use of materials.
The latter kitchen design is based on refined materials, simple doors, the absence of handles and minimalist shapes. It allows you to put the focus on a particular element, which ends up standing out in the open space, such as an unusual-looking chair. The first type of design, on the other hand, makes contemporary classic kitchens more characteristic with decorations, albeit small in size, moldings and elegant materials.
For whom are contemporary classic kitchens suitable?
Although the classic-contemporary style is still considered a novelty, kitchens are quickly catching on, and we see them with increasing frequency in showrooms. They are the perfect solution for those who have a small kitchen, where an exclusively classic style would be too heavy, or for those who, to an exclusive use of modern style, prefer something that is "warmer" in the forms.
Since kitchens are not conventional, it is important to avoid do-it-yourself to avoid mistakes that could affect the final result. Those who already have a modern kitchen and would like to switch to the classic-contemporary style, can do so by eliminating the handles or opting for minimal style handles, for example in gold or chrome, or even composing the kitchen in a different way.
The materials and colors for these kitchens, a mix between contemporary and classic.
The materials recommended for contemporary kitchens are wood and lacquered, both glossy and matte, without disdaining marble, glass and lacquered aluminum metal effect. It is possible to combine these elements with technologies or modern lines in order to offer a perfect mix between yesterday and tomorrow. As far as colors are concerned, in the context of classic contemporary kitchens you can either opt for the traditional black and white or choose less common shades in the kitchen such as copper, mud, champagne, cashmere and silk gray.  
For large kitchens: the use of the island or peninsula
So far we have mentioned cases where the kitchens are small in size, but nothing prohibits you from opting for this style to those who have a kitchen of larger dimensions. In fact, contemporary classic kitchens with a peninsula or even a central island are also widespread, allowing you to enjoy all the space that the person wants.
Kitchens can wink at both elegance and romance. Many start from a classic style made current thanks to the details and nuances (there are always new ones, such as slate or mother of pearl). Kitchens of this kind allow you to enjoy that touch of eternity, family warmth and security given by the classic style and exacerbated by the association with a more modern and contemporary style, at times almost minimalist, which makes the environment more in line with the liveliness and bustle of modern-day life.
Devi realizzare un progetto di Interior Design?
Devi arredare casa o un singolo ambiente?

Scegli una falegnameria di alto livello.
Contattaci
Il Piccolo, a second-generation family-run joinery, opens its own showroom in Lugano. With over 50 years of experience, Il Piccolo brings with it a wealth of technical and design knowledge of the highest level, thanks to the numerous interiors designed and furnished throughout the world. In addition, Il Piccolo represents the most prestigious brands of furniture worldwide. Il Piccolo designs, produces and sells the best of the interior design made in Italy, following the customer from the design to the realization, delivery and installation of the work, integrating the process with a precise and professional assistance service. CONTACT US!