Il Piccolo Blog
Classic wooden kitchens, warmth and harmony without sacrificing modernity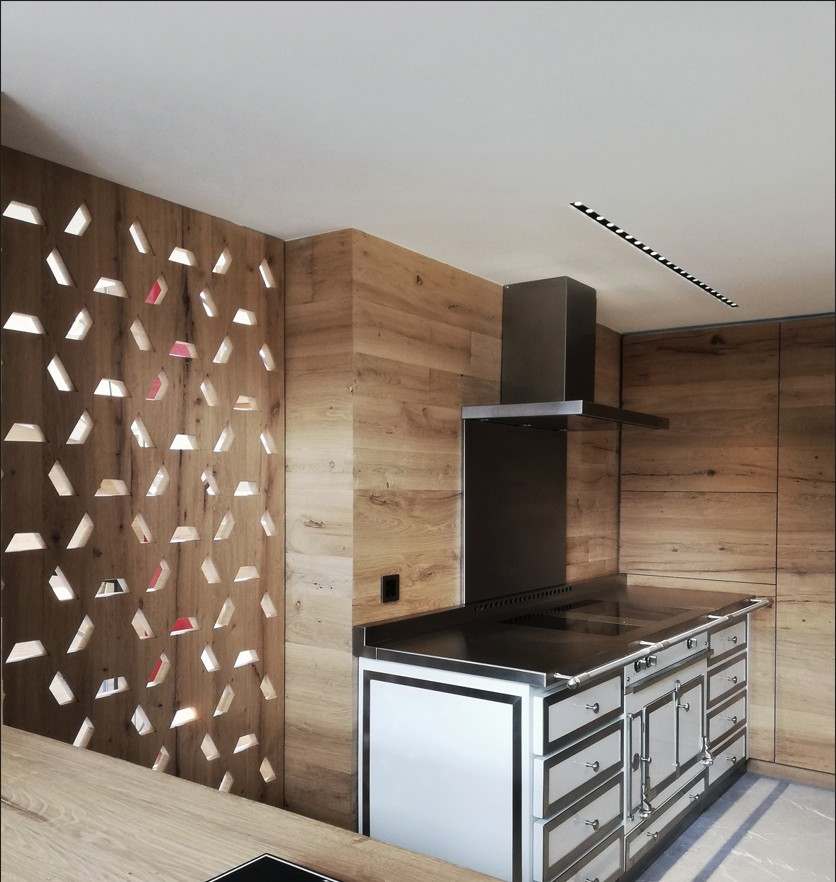 If you choose a classic-style wooden kitchen, you are marrying romance. But with comfort
Opting for classic wooden kitchens in no way means making an anachronistic choice, but rather deciding for a type of kitchen that gives an invaluable sense of domestic warmth. Efficiency is not sacrificed either: if you believe that only ultra-modern, essential and linear kitchens with all the latest appliances go with modernity, you are wrong. Classicism in fact is a way of thinking, of living the home, of furnishing, not a time limit. In fact, in a kitchen that follows this style, as in any other room, products that help people live better are not excluded, in this case from ovens to dishwashers, from hitech objects to those integrated in home automation.
Those who want classic wooden kitchens are espousing a furnishing concept linked to timeless romanticism, to a home that winks at the antique without forgetting the modern. They are choosing formal order, symmetry, and clean forms, without neglecting aesthetics, on the contrary. He is deciding to have a kitchen that knows how to welcome and pamper.
How to fit appliances into classic wooden kitchens
Wood is par excellence the material that brings the warmth of the hearth into every room. It is still much loved, and will probably never cease to be so, not least because it is adaptable and resistant to wear and tear and time. By the way, if you choose it for your kitchen, it is very breathable and will help preserve food.
Classic wooden kitchens are not without modern appliances that make life easier for those who cook and clean. They are simply kept somewhat hidden, cleverly embedded in the furniture, rather than highlighted as one might choose to do in an ultra-modern room. For example, the refrigerator and dishwasher may be built-in, the oven may be embedded in masonry, while at the same time evoking a rustic note. One will not opt for a super-modern cooker hood in ultra-modern materials, but one will not renounce it by inserting a concealed one.
In short, a kitchen that is inspired by the classic style and built in wood does not give up comfort. Not at all! It just puts them in a different context, giving the room symmetry, order and harmony. Every element must be measured and pleasing to the eye, in perfect classical style. Colours are usually muted. The wood can be left in its natural colour, or it can be lacquered or chosen in delicate shades, white or otherwise muted tints. Too sharp contrasts are also not well suited to classicism: an all-white kitchen is very popular, while a black kitchen does not fit into such a style and is better suited to a contemporary home. Light colours certainly help the kitchen itself to be bright, however, pay attention to light, which is fundamental in the classic concept of furnishing.
Table, other materials and utensils, how best to complete the kitchen
A beautiful wooden table, of the same material as the rest, will be perfect in classic wooden kitchens. Floors can be terracotta or tiled. But beware, classic wooden kitchens do not exclude other materials. Marble, glass ceramics, for example, can be combined to achieve delicate and refined effects. Less suitable instead are extremely modern materials such as steel, which often characterises hoods, or Fenix.
Always bear in mind that wood is a generic material, but that there are many types. Perfect for classic kitchens is walnut or cherry wood, a symbol of warmth. For storage, drawers and shelves should be chosen in kitchens inspired by classicism.
Excellent furnishing accessories, to be kept on display in classic wooden kitchens, are utensils that wink at the past, such as copper pots or ceramic services, to bring a timeless lived-in feeling.
Devi realizzare un progetto di Interior Design?
Devi arredare casa o un singolo ambiente?

Scegli una falegnameria di alto livello.
Contattaci
Il Piccolo, a second-generation family-run joinery, opens its own showroom in Lugano. With over 50 years of experience, Il Piccolo brings with it a wealth of technical and design knowledge of the highest level, thanks to the numerous interiors designed and furnished throughout the world. In addition, Il Piccolo represents the most prestigious brands of furniture worldwide. Il Piccolo designs, produces and sells the best of the interior design made in Italy, following the customer from the design to the realization, delivery and installation of the work, integrating the process with a precise and professional assistance service. CONTACT US!