Il Piccolo Blog
A confortable armchair: how do you choose it? How do you assess its comfort?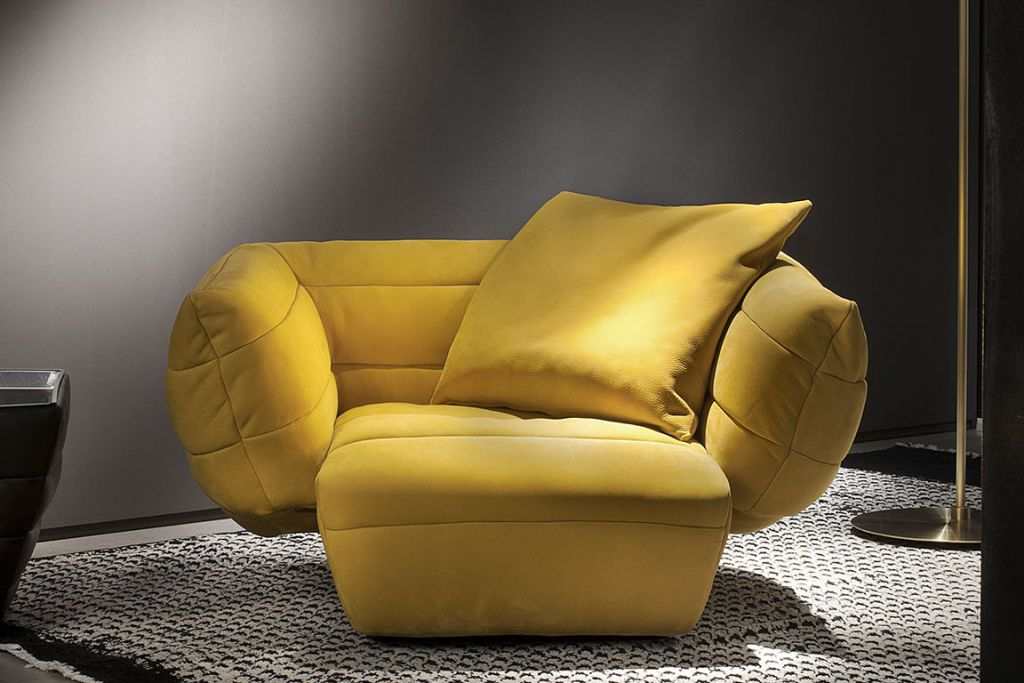 At the end of the day or whenever you need to recharge your batteries, being able to sit in a super-confortable armchair is a small luxury that is capable of improving our quality of life.
Ideally, an armchair with optimal comfort has a soft upholstery that at the same time manages to support the body. It then has a soft, comfortable upholstery and a solid, ergonomic structure that adapts to the shape of your back and legs.
Over the course of time, the greatest designers have come up with various models that combine comfort and aesthetics . These are very elegant and refined objects that add a very special touch to interior design.
An armchair is most comfortable when… How to make the right choice?
When talking about confortable armchairs, one can refer to various types of seating. They range from tub armchairs, with soft padding, to chaise longues that almost allow you to assume a lying position. Again, we can consider bergère armchairs with armrests and high back and rocking chairs. Then we must not forget the design armchairs: Zanotta's Sacco, for example, immediately stood out for being an extremely comfortable object with a super original line.
Those we have mentioned are just a few of the types of armchair that can be considered when deciding to furnish a space in the home or the studio in which one works. The variety of options available helps us understand that, in order to be able to identify a very confortable armchair, that is, the best one for your furnishing project, it is necessary to keep in mind the specific needs that the seat must satisfy.
Let's take some examples, so that we can better explain. If you want a very confortable armchair on which to sit and read or watch TV, then a rocking chair or a chaise longue will most likely be the best options. On the other hand, if you want an armchair on which to relax while supporting your back, then a bergère-style seat is one of the most suitable solutions.
How to put a confortable armchair at the centre of your furniture?
In addition to being comfortable and functional, a confortable armchair can also become a true protagonist of home furnishing. Thanks to the use of design and traditional models with refined lines, it is therefore always possible to create an elegant and sophisticated interior design.
Ensuring a good balance between the style of the armchair and that of the furniture is an excellent starting point, in order to build a well-designed and luxurious environment. Specifically, for a harmonious result, one can choose an armchair that is able to guarantee a good level of comfort and that has colours and a design in line with those of the furniture already present in the room.
However, much more can be said about a confortable armchair. For example, contemporary style armchairs generally have a more essential and streamlined structure than more traditional ones. The use of minimal and modern lines means that this furniture can be adapted to the most varied furnishing styles: a contemporary designer armchair can easily be combined with a leather sofa in an industrial-style living room or can add a touch of colour to a Nordic-style bedroom.
When you need to add a bit of originality to a living room or entrance hall, on the other hand, you can opt for an armchair with distinctive lines or an eccentric colour. The contrast between the seat and the rest of the furniture guarantees a result that is very interesting.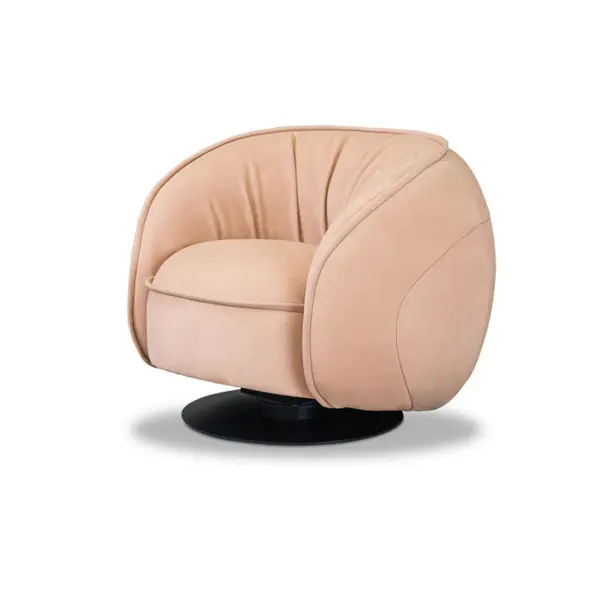 Which design armchairs are best for each space in the home?
Besides evaluating the softness of the padding and the appearance of the upholstery, when choosing a confortable armchair one must keep in mind what needs the object will have to satisfy. In this sense, it is very important to consider the type of space in which the chair will fit.
If you want to add an armchair in the entrance area, then you will have to select a model that invites you to sit and that has a comfortable structure. A shell armchair or one with a patchwork effect upholstery are good ideas to bring style and colour to the entrance area.
The ideal armchair for the living area has a solid and functional structure: presumably, it will be used by several people, at different times of the day and for various activities. For it to be comfortable for everyone, it is important that the armchair has high-quality padding and upholstery and a structure that is able to effectively support people's backs and legs.
So is there such a thing as the perfect confortable armchair? Well, it can be. Let's say, for instance, that the ideal armchair for an office or work room in the home combines a sophisticated design with an elegant and classy appearance. Some examples of very comfortable and elegant armchairs are the classic Eames Lounge Chair and the Wassily armchair.
However, it is especially in the bedroom that a very confortable armchair is at its best. In this space of the home, you can opt for either a comfortable chaise longue or a practical low-back seat. Both ideas are very good.
Need to furnish your home or a single room?
Choose a top-notch woodworking shop.

We have over 50 years of experience!
Contact Us
Il Piccolo, a second generation family-run joinery, opens its own showroom in Lugano. With over 50 years of experience, Il Piccolo brings with it a wealth of technical and design knowledge of the highest level, thanks to the numerous interiors designed and furnished all over the world. In particular, Il Piccolo has a wealth of experience in the design and production of several corner wardrobe models. Finally, Il Piccolo represents the world's most prestigious furniture brands.
Our company designs, manufactures and sells the best of made-in-Italy interior design, following the customer from the design to the realisation, delivery and installation of the work, supplementing the process with a precise and professional assistance service. Looking for the ideal corner wardrobe for your room? CONTACT