Il Piccolo Blog
Cosy kitchens, any style will do, just pay attention to a few details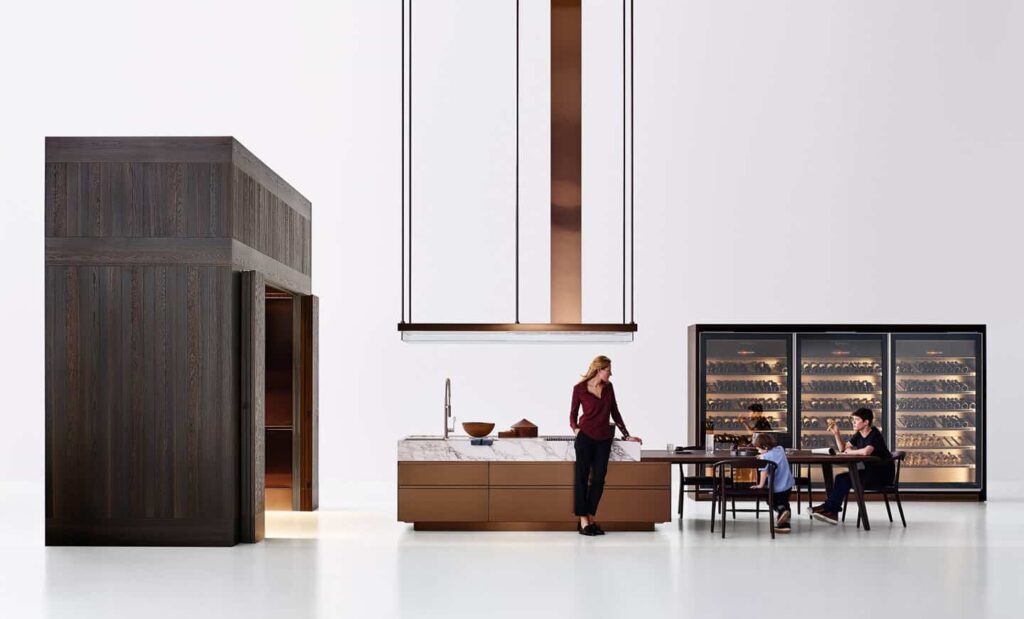 Cooking, dining, cocktails: kitchens for living
The kitchen is no longer just a place to prepare meals but has become one of the most important and popular rooms in the house. This is where families can have meals, where aperitifs can be held with friends, where real delicacies can be prepared and where it has become essential that the kitchen is welcoming.
Cosy kitchens in every season
Cosy kitchens should be cosy all year round. They should radiate warmth and family affection, especially in the winter months, and they should be able to do the same in spring and summer, thanks to a few adjustments. The key word is 'sharing'. The kitchen, as mentioned, is now a place of exchange and sharing. Yes, therefore, to wooden and organic kitchens, without forgetting functionality. Winning cosy kitchens, in fact, can count on a high storage capacity. 
The style of cosy kitchens, from minimal to classic
Every style, in fact, can become cosy. Some people think that minimalist style, for example, is not synonymous with warmth and sharing, but it makes the kitchen both welcoming and modern and functional. In this case, it is necessary to focus on the harmony between shapes, colours and light. The minimalist style is a nod to the modern, so original furnishing elements such as balloon lamps are welcome. Another option is a kitchen that offers a mix of wood and black and white. The table can be rustic, the chairs can have upholstery to make the room more welcoming, the surfaces can be black and the tools in the kitchen can be mint green.
The classic style is perhaps the one that best enhances the cosiness of the kitchen. If you want to create a mix of tradition and design, you can opt for this style to enhance the ambience. Cosy kitchens in the classic style offer a feeling of warmth without forgetting aesthetics and a touch of chic that will make a lasting impression on guests.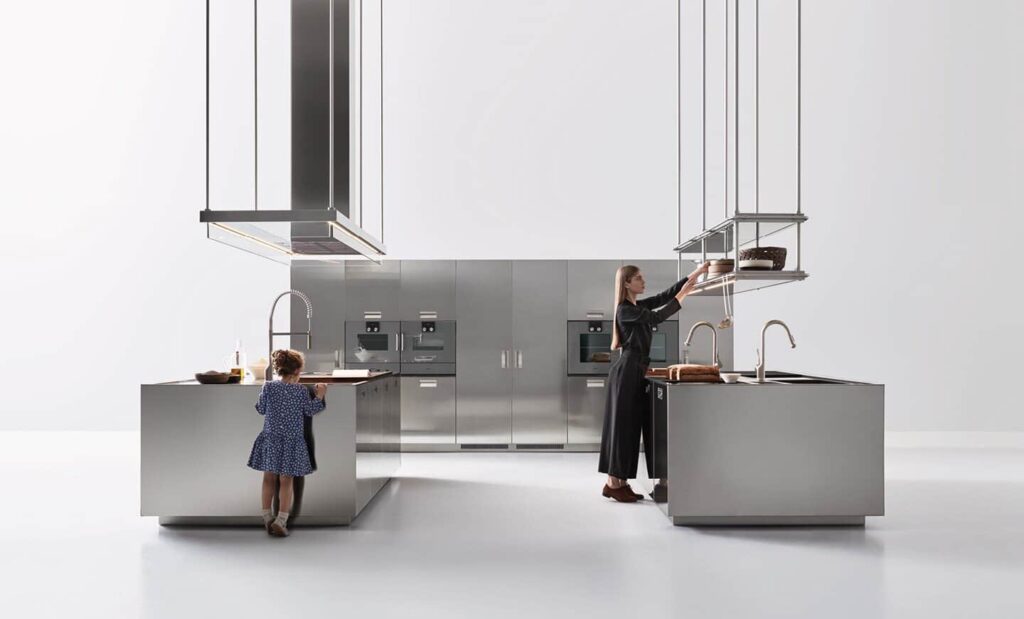 Yes to wood and glass
Of all the materials available, wood and glass are the most popular for a kitchen that is cosy but also warm and elegant. If you are furnishing a kitchen and want it to have a warm atmosphere, you should pay attention to the type of material you choose for the doors. If you are considering wood, it is important to know that it is often defined as a "living material", i.e. capable of interacting with the environment in which it is located, for example by absorbing any moisture or releasing it if there is none. Wood offers a variety of shades including pine, chestnut, walnut, ash, oak and maple. It is a material that requires care and attention, especially when cleaning. Wood veneer doors are certainly a good option if you want a cosy kitchen.
If, on the other hand, glass is preferred, the choice is certainly a good one, as it will provide the room with excellent lighting. The most commonly used type of glass is tempered glass, but glass is a material that easily adapts to the decor of the kitchen itself. Available in both satin and polished versions, glass is capable of mixing comfort and elegance at the highest level in both options. Here too, care must be taken, especially when cleaning and avoiding scratches.
Cosy kitchen colours
The most popular colours for kitchens are cream, white and wood. All three of these colours are well suited to a cosy kitchen. The walls must necessarily be in soft, warm colours to give the desired feeling. Examples are dove grey, beige or warm shades of grey. You can also think of pastel kitchen paints such as peach, powder blue or sage. The choice of colours should never be rushed, lest you regret it in the future.
Devi realizzare un progetto di Interior Design?
Devi arredare casa o un singolo ambiente?

Scegli una falegnameria di alto livello.
Contattaci
Il Piccolo, a second-generation family-run joinery, opens its own showroom in Lugano. With over 50 years of experience, Il Piccolo brings with it a wealth of technical and design knowledge of the highest level, thanks to the numerous interiors designed and furnished throughout the world. In addition, Il Piccolo represents the most prestigious brands of furniture worldwide. Il Piccolo designs, produces and sells the best of the interior design made in Italy, following the customer from the design to the realization, delivery and installation of the work, integrating the process with a precise and professional assistance service. CONTACT US!