Il Piccolo Blog
Crystal lamps shine in their own light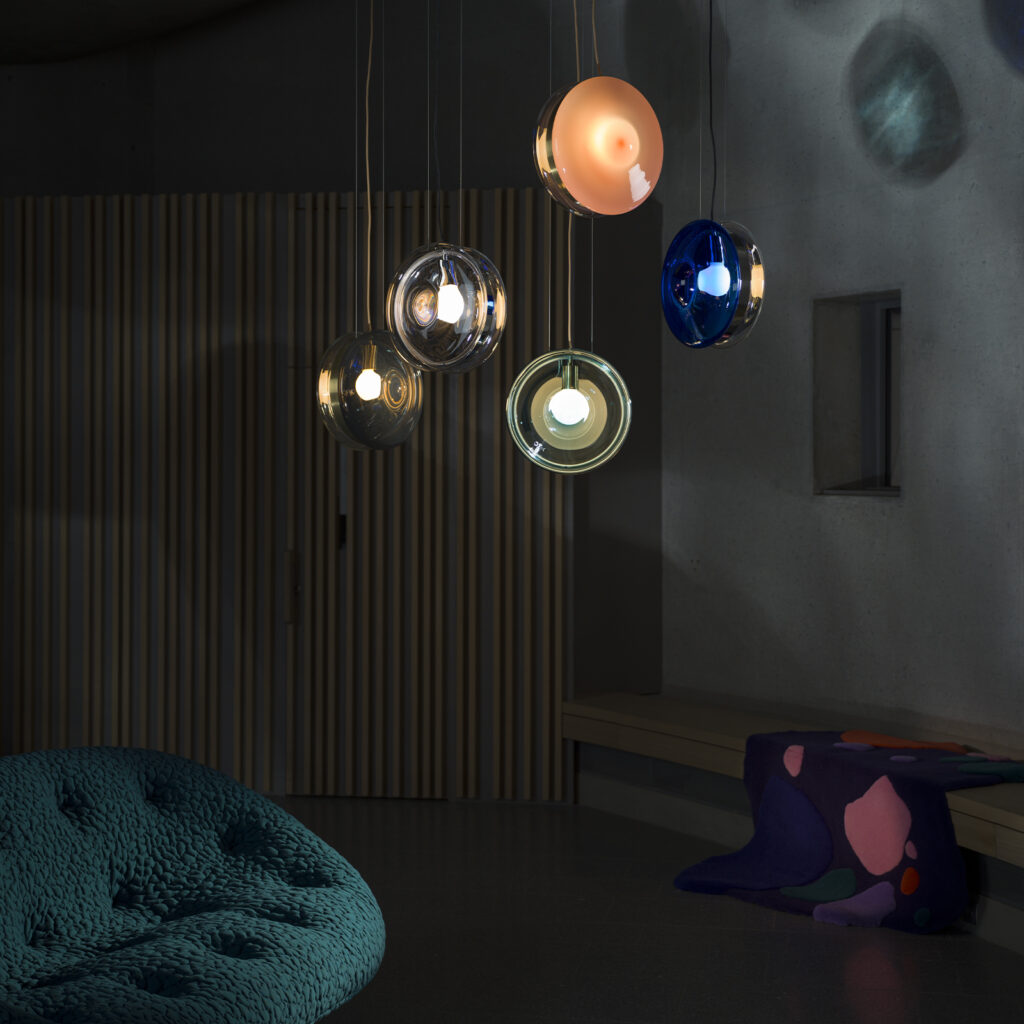 Crystal is suitable for all kinds of lamps, from chandeliers to floor lamps.
Crystal lamps always stand out for their personality: they do not go unnoticed. The lighting in a house not only provides the light needed to carry out daily activities or to sit with a good book, but also acts as a design element: that's why when you choose it you have to pay the same attention as when you buy and select furniture.
Lamps is a generic term that encompasses a large number of elements, and crystal can be the main element in all of them. There are classic chandeliers, to hang from the ceiling, alternatives to ceiling lights, as well as table, floor, wall and pendant lamps. Each has different characteristics, depending on the room it will go in. It is necessary to study well the arrangement of lamps and light points to create a particular environment.
Crystal lamps always shine!
Crystal has always been a valuable material. It is usually used to make chandeliers or pendants, or parts of them: especially the diffuser, which is the part of the lamp that diffuses the light.
The main characteristic of crystal lamps is that they shine. On the other hand, it is a material that shines with its own light, you could say. Its composition means that even when the light is off, there are reflections and colours on the crystal. It is therefore capable of creating plays of light even when the light itself is not on, thanks to natural reflections. This is a detail that should not be forgotten, because choosing crystal lamps means having a special effect at all times and in all types of light. This is a touch of elegance and design that should be enhanced.
Precisely because crystal lamps have their own personality, they must be integrated into the room. It might seem that, since crystal is a precious material, the more you opt for a huge lamp, especially a chandelier, the more it will give something extra to the room. In reality, this is not the case: lamps should not be too big.
How to adapt crystal lamps to the style?
As always, the basis for choosing a piece of furniture (such as lamps) must be the style of the house. Crystal lamps go particularly well in environments that want to give an idea of richness and almost opulence, less so in minimalist and ultra-modern ones, although there are suitable models. Modern crystal chandeliers differ from classic ones and are characterised by greater attention to detail.
Often the chandeliers are not just made of crystal, they are combined with steel and metal frames, details that make them very scenic for all rooms, from the living room to the bedroom.
What to consider when choosing crystal lamps
First of all, consider the height of the ceiling: if it is low, a crystal chandelier that is too large and has a particular shape is not suitable. Will it be the only source of light or will there be others? Nowadays crystal is coloured in different colours, providing an infinite variety of possibilities, which can be adapted to even the most modern environments. But don't forget that light and transparent colours accentuate the intensity of light and reflect it with sparkling glows.
Crystal lamps need to be clean: if they are not polished they lose their magic
Those who choose crystal lamps, even if not as chandeliers, must understand that they will have to maintain them. Crystal that has not been properly cleaned and polished loses its effect and even gives a sense of neglect. In reality, it is sufficient to use a solution of lukewarm water in which you pour a neutral detergent and white vinegar, which will make the surface shinier and smoother, or if you want to save time you can use products found on the market. But do not neglect your crystal lamps, otherwise the aesthetic choice will be in vain.
Need to furnish your home or a single room?
Choose a top-notch woodworking shop.

We have over 50 years of experience!
Contact Us
Il Piccolo, second generation family-run carpentry shop, opens its showroom in Lugano. With over 50 years of experience, Il Piccolo brings with it a wealth of technical and design knowledge of the highest level, thanks to the many interiors designed and furnished all over the world. In addition, Il Piccolo represents the most prestigious brands of furniture worldwide. Il Piccolo designs, manufactures and sells the best of interior design made in Italy, following the customer from design to implementation, delivery and installation of the work, integrating the process with a precise and professional service. CONTACT US!