Il Piccolo Blog
Custom-built wardrobe, you choose measurements and design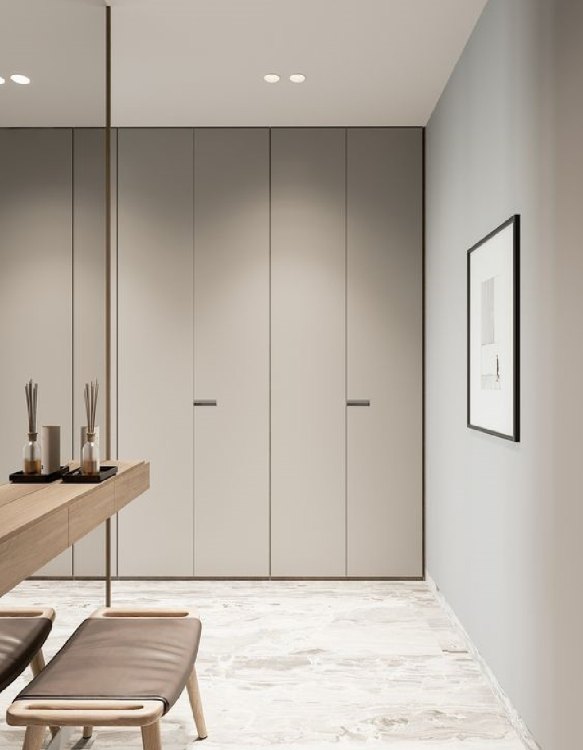 A made-to-measure cabinet in a unique home
Increasingly, people are looking for living solutions that deviate a little from the norm, be they of a particular size or shape, so as to become unique with a custom-designed, non-replicable piece of furniture. Everyone wants to stand out from the crowd, with completely original flats and interior design designed to fit their personality like a glove. Needs are also different, there is often a desire to adapt each piece of furniture to one's own. And a custom-built wardrobe is just such a piece of furniture that lends itself to this philosophy.
Why a custom-built wardrobe is a solution that can be used by anyone
In fact, every bedroom, especially when it comes to non-standard sizes, is its own, as is every wardrobe. Having a built-in wardrobe designed and made to measure allows you to organise it according to your needs, modelling it according to the use you make of it, in order to make it not only aesthetically pleasing but also extremely functional. It does not make much sense, for example, to provide a lot of space in drawers if you mainly have jackets and clothes that need to be hung up, and vice versa. With the solutions found on the market, although modular furniture allows for a lot of customisation, you can only go so far, then you are forced to adapt what is already there. With a piece of furniture in general, and in particular a custom-built wardrobe, on the other hand, it is the other way round: it bends to your needs.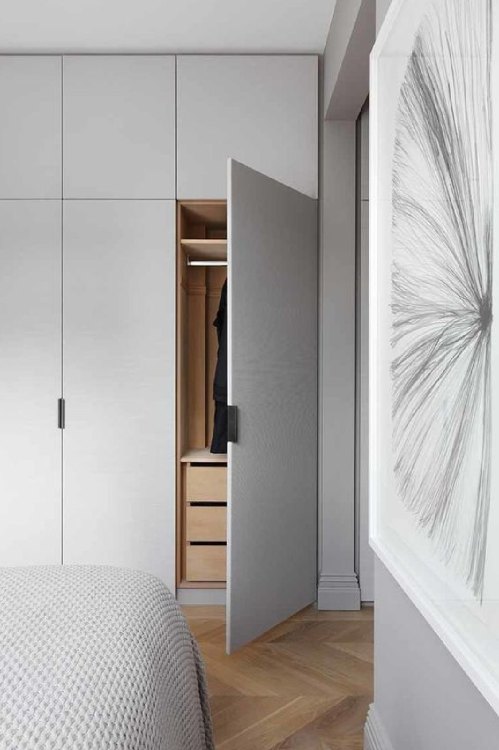 For attics and special room sizes it is almost a compulsory choice
Potentially, a custom-made wardrobe is a viable option for anyone, for the reasons listed above. It becomes almost the only possibility when dealing with particular sizes, think of attics, which never have standard dimensions, both in terms of heights and roof pitch, and rooms with sloping ceilings in general. The need in that case is to exploit every possible inch and at the same time not leave any empty spaces at the top, which are unpleasant to look at. Even if you are in a very large or very small room, you can think of an ad hoc solution.
Corridor and entrance hall, the made-to-measure wardrobe is not just for the room
There is little you can do, the wardrobe must be as capacious as possible. However essential you may be in the wardrobe, space is never enough. It is no coincidence that solutions such as beds with storage and additional wardrobes in other rooms such as the corridor or entrance hall (in any case useful for leaving jackets and shoes) are often envisaged. A custom-built wardrobehas the ability, thanks to its specially designed dimensions, to use every possible centimetre.
How to make the most of space with a made-to-measure wardrobe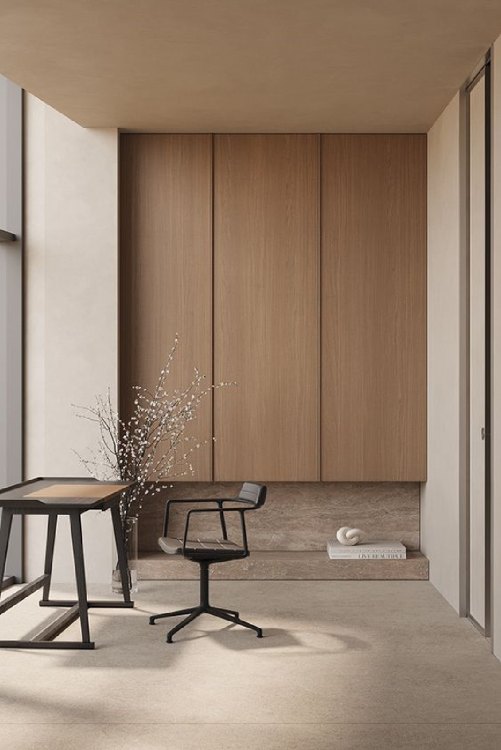 In fact, it can be developed in height in rooms with particularly high ceilings, perhaps organising them inside so as to leave up what you do not use all the time. Or, in the case of wide rooms, it can take up the entire wall. Depending on the configuration of the room, it can be angular, thus using two walls, or even horseshoe-shaped, taking up three walls. A custom-built wardrobe is not only perfect for the bedroom but also for the corridor, where it can fit into a space that would otherwise be lost, for the living room or entrance hall.
With a custom-built wardrobe you also customise the design
The advantages of having a custom-made wardrobe made to measure are not only practical. You can choose the design you prefer and that best fits in with the style of your home. You have the possibility of playing with materials, combining more than one. For example, wood combines well with other materials, as does metal. If you want to make the wardrobe a design object, you can opt for transparent, glass doors, or even an open wardrobe. An interior designer will help everyone design and realise their dream wardrobe!
Need to furnish your home or a single room?
Choose a top-notch woodworking shop.

We have over 50 years of experience!
Contact us!
Il Piccolo, a second generation family business, opens its showroom in Lugano. With over 50 years of experience, Il Piccolo brings with it a wealth of technical and design knowledge of the highest level, thanks to the many interiors designed and furnished around the world. In addition, Il Piccolo represents many of the best international luxury furniture brands. We design, manufacture and sell the best in design. Also with regard to La Cornue kitchens, we follow the customer from the design to the realisation of the project, integrating the whole process with a precise and professional service.CONTACT US