Il Piccolo Blog
Custom kitchens : a guide to the choice to avoid mistakes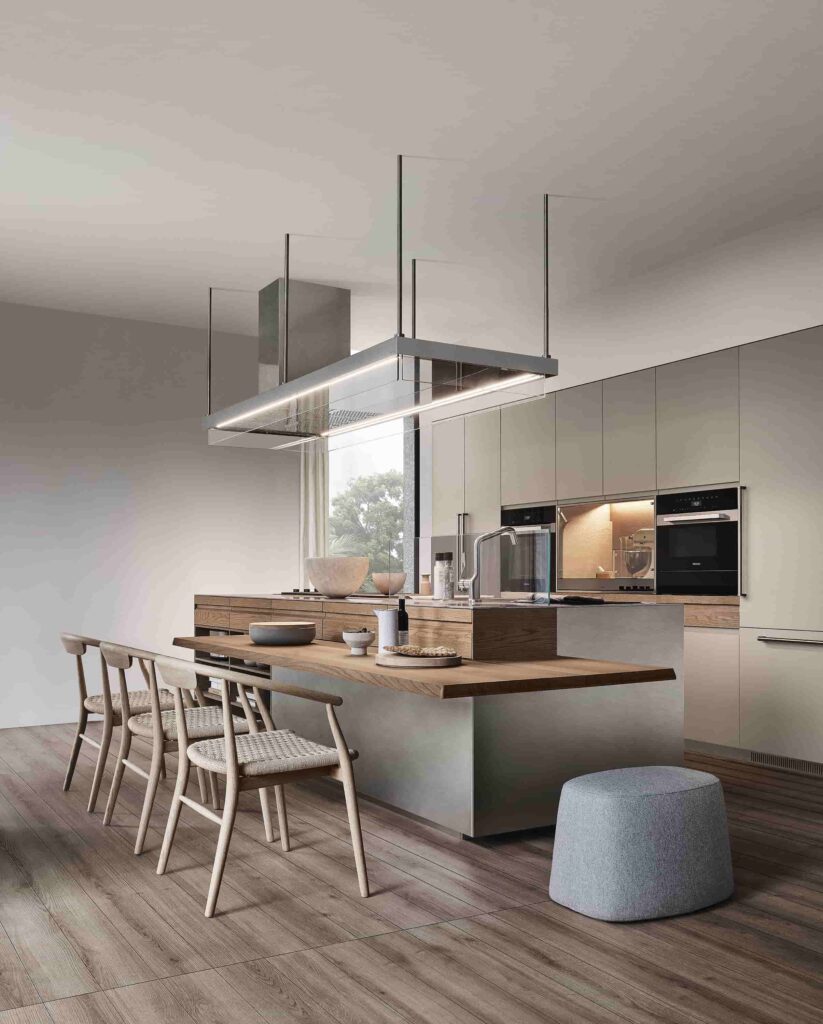 In some cases, resorting to custom-made kitchens can be a necessity, when, for example, there are structural constraints that make it difficult to adapt a ready-made kitchen to the size and layout of the room. In other cases, it is instead a choice driven by the desire to have furniture created specifically for your home.
Whatever the reason behind the choice, furnishing with a custom-made kitchen offers many advantages, let's see them together.
Why choose a custom kitchen?
The main advantage of choosing a made-to-measure model for the kitchen is the possibility of deciding with maximum freedom the structure to be given to the furniture. Depending on the space available and the way you decide to arrange the various components, you can design a linear kitchen, corner kitchen, kitchen with island or peninsula.
Moreover, if you can choose between the creation of a modular kitchen, made up of different elements that can be assembled in different ways, and a kitchen with a fixed structure, less versatile but generally more resistant, it is even easier to customize the project.
In the design of a custom kitchen, you can also provide for suspended elements or that develop in height and reach the ceiling. When designing bespoke kitchens, you must also remember that no one forbids you to mix and match different solutions. Dosing measures and characteristics of each piece of furniture, it is possible to find the optimal combination for your own home.
Specifically, custom kitchens are the most suitable solution when you are called to furnish a room with non-standard dimensions or layout. The space in which to install the kitchen might be narrow and long, for example, or there might be columns or dividing walls that make it difficult to install ready-made elements.
Another reason that can make people prefer custom kitchens over standard solutions is related to the fact that, as a rule, the former have a higher quality. In fact, these are models made by experienced craftsmen, who generally use fine materials, from solid wood to natural stone. Using high quality materials translates both into kitchens that look elegant and of high value and into greater durability and resistance to wear and tear.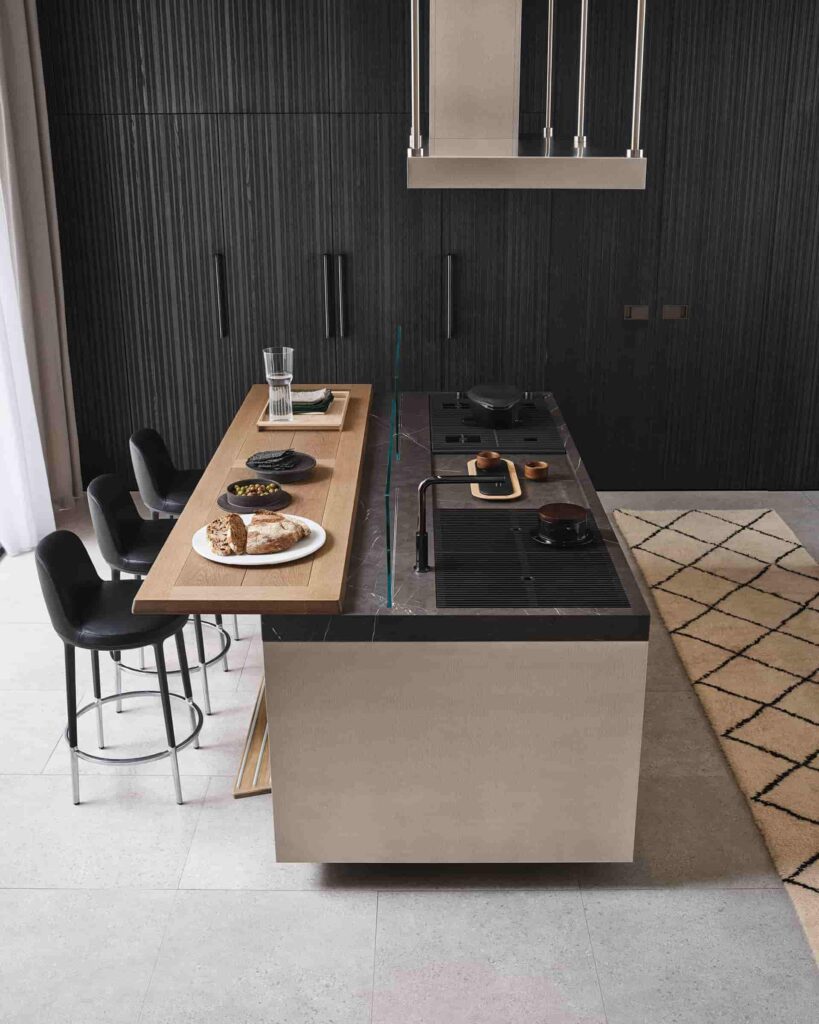 When is it appropriate to go for a custom kitchen?
It is advisable to choose a custom-made kitchen when you want to have an exclusive and unique piece of furniture in your home, made to best suit the characteristics of the environment. In the same way, custom-made kitchens are able to meet the expectations of those who want to invest in a design and exclusive product.
As already mentioned, custom-made kitchens are on average of better quality than modular kitchens. Thanks to the use of fine materials, worked by craftsmen of great experience, you can have in your home a solid kitchen, designed to last over time and that does not require special maintenance.
Through customization you can give yourself a kitchen that is highly functional and perfectly integrated with the overall furnishing project. Especially in cases where the kitchen overlooks the living area, it is important that the appearance of the kitchen is consistent with that of the other areas of the living room. Aiming at a made-to-measure project allows you to have furniture that guarantees an ideal continuity with the rest of the house and that, in general, is consistent with the atmosphere you want to give to the environment. 
What are the best styles and materials for making custom kitchens?
The great freedom of design given by the customization of fitted kitchens means that furniture can be made in the most diverse styles and materials.
Usually, a distinction is made between classic and contemporary kitchens. In the former, the elegance and solidity of solid wood are exploited, painted in such a way as to enhance the natural grain or coated with colored paints, which give it a more modern look. In contemporary kitchens, on the other hand, the list of materials used is longer: in addition to solid wood, a combination of wood and metal can be used, the solidity of steel can be used or elements in concrete or porcelain stoneware can be inserted.
Even for the kitchen top, you can make more traditional choices, requesting the realization of worktops in natural stone (marble, granite and quartz are the most common options), or in one of the many modern materials (including resins, technical ceramics and solid surface).
The flexibility offered by bespoke kitchen designs helps you to find the perfect mix for your home, that is, the one that guarantees to have a highly functional kitchen that can optimize the use of space. Deciding to design a custom kitchen, moreover, allows you to have full control of every aspect and to be able to realize the most disparate ideas. In addition to simple and traditional kitchens, it is possible to realize particular furniture, obtained with carved wood, made with an original mix of materials or with unusual shapes and colors. In short: the level of customization can actually be very high.
Devi realizzare un progetto di Interior Design?
Devi arredare casa o un singolo ambiente?

Scegli una falegnameria di alto livello.
Contattaci
Il Piccolo, a second-generation family-run joinery, opens its own showroom in Lugano. With over 50 years of experience, Il Piccolo brings with it a wealth of technical and design knowledge of the highest level, thanks to the numerous interiors designed and furnished throughout the world. In addition, Il Piccolo represents the most prestigious brands of furniture worldwide. Il Piccolo designs, produces and sells the best of the interior design made in Italy, following the customer from the design to the realization, delivery and installation of the work, integrating the process with a precise and professional assistance service. CONTACT US!