Il Piccolo Blog
Custom-made wardrobes, how to use every space intelligently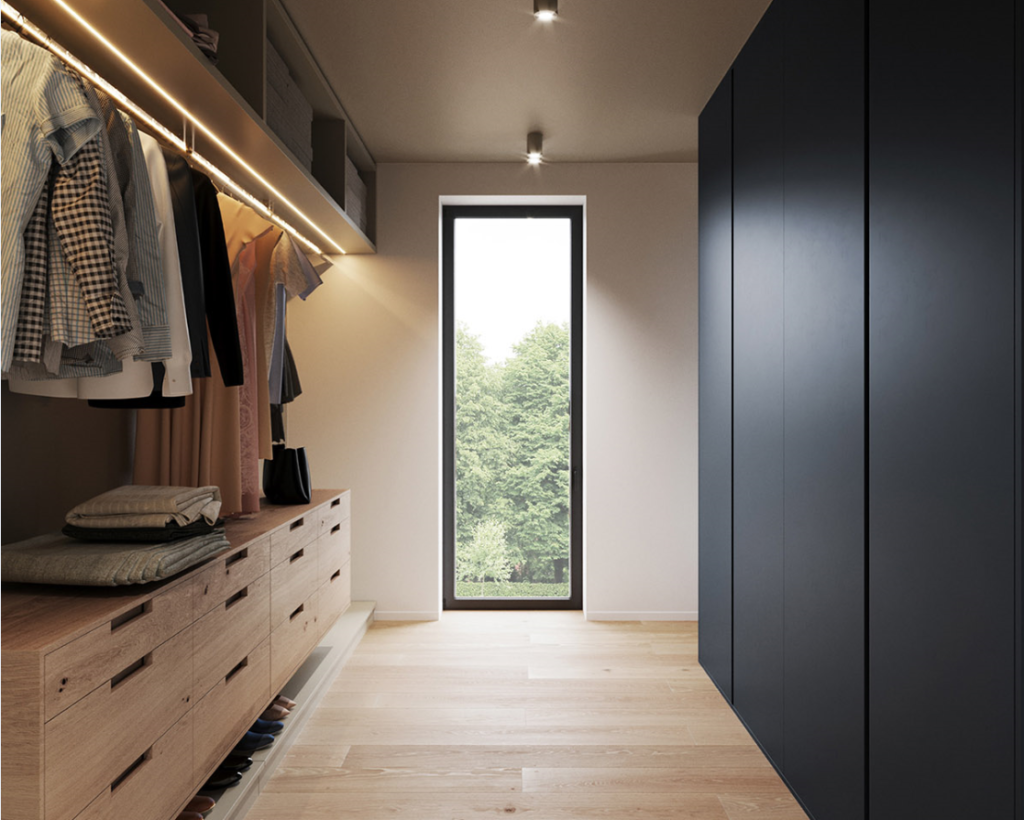 Custom-made wardrobes do not allow wasted space
Custom-made wardrobes offer a practical solution for any type of home. Custom-made wardrobes offer a practical solution for any type of home, as they are built to fit the space in your home and enhance it without wasting space. With traditional wardrobes, you usually have to give up the use of difficult spaces such as niches, attics, high but narrow corridors, closets… custom-made wardrobes allow you to make use of these spaces. The options are many: chests of drawers, built-in wardrobes, bookcases and any other type of furniture that suits the space in the house in question.
Even when it comes to choosing colours and shapes, there are no limits when it comes to Custom-made wardrobes. In this way, the design of every aspect of your private life becomes something extremely personal, far removed from the choice limited to the furniture offered by large retailers.
The infinite possibilities of fitted wardrobes
Custom-made fitted wardrobes are very popular because they allow you to make the most of niches and other structural recesses in the walls, gaining space in the room, as well as taking care of the interior design. Walk-in wardrobes, on the other hand, are perfect for those who have a wardrobe of a certain size. They have doors, drawers, shelves and corners to customise. This type of wardrobe also offers practicality, solves space problems and allows you to quickly find and choose the clothes you want, especially if you add a dressing room or opt for luxury models.
Depending on your needs, it is also possible to have a Custom-made cabinet with a TV stand, which usually has a door on which to place the television (with hidden cables). To place a Custom-made wardrobe with TV stand, it is necessary to have a compartment that is at least 100 to 120 cm wide. The compartment can also be used as storage and the television can be positioned so that it is visible from the bed, thus offering maximum comfort.
Mirrored or with doors, popular options for fitted wardrobes
The mirrored custom-made wardrobe option is the one that has the greatest effect on the overall aesthetics of the room. This type of wardrobe was very fashionable in the past, especially in Italian homes, and is coming back into vogue because of the convenience provided by a wall of mirrors: so many functions, in the morning it is easy to see if your look is perfect or not. The Custom-made mirrored wardrobe can be placed almost anywhere, not only in the bedroom, but also in a hallway or entrance hall, or even in a part of the house that has little light to enhance it. This solution, in fact, offers a lot of light.
In any case, it is preferable to include sliding doors in the Custom-made wardrobe to make the most of the space. With this choice in your wardrobe, a lot of attention should be paid to the seals and profiles to protect the interior from dust and dampen noise. Careful attention should also be paid to the size of the doors, especially if they are made of glass. You must, in fact, be careful of any accidental breakage.
Where should a custom-made wardrobe be placed?
What are the best locations for a Custom-made wardrobe in a bedroom? It can be placed on the wall next to the door, bearing in mind however that, in this case, the open door takes up part of the space. Another option is to put it on the opposite side of the wall to the door, as this is usually the largest, but often that is where the bed is. A third option is to put the fitted wardrobe on the wall where the door is, next to the light switch.
Custom-made wardrobes are perfect for large spaces. It is a well-known fact that large spaces need impeccable furnishing, and custom-made wardrobes fit well with this vision, offering aesthetic excellence which, in a large space, will achieve maximum visibility.
Need to furnish your home or a single room?
Choose a top-notch woodworking shop.

We have over 50 years of experience!
Contact Us
Il Piccolo, second generation family-run carpentry shop, opens its showroom in Lugano. With over 50 years of experience, Il Piccolo brings with it a wealth of technical and design knowledge of the highest level, thanks to the many interiors designed and furnished all over the world. In addition, Il Piccolo represents the most prestigious brands of furniture worldwide. Il Piccolo designs, manufactures and sells the best of interior design made in Italy, following the customer from design to implementation, delivery and installation of the work, integrating the process with a precise and professional service. CONTACT US!