Il Piccolo Blog
Custom-made wooden wardrobes: a touch of "warm" elegance to your home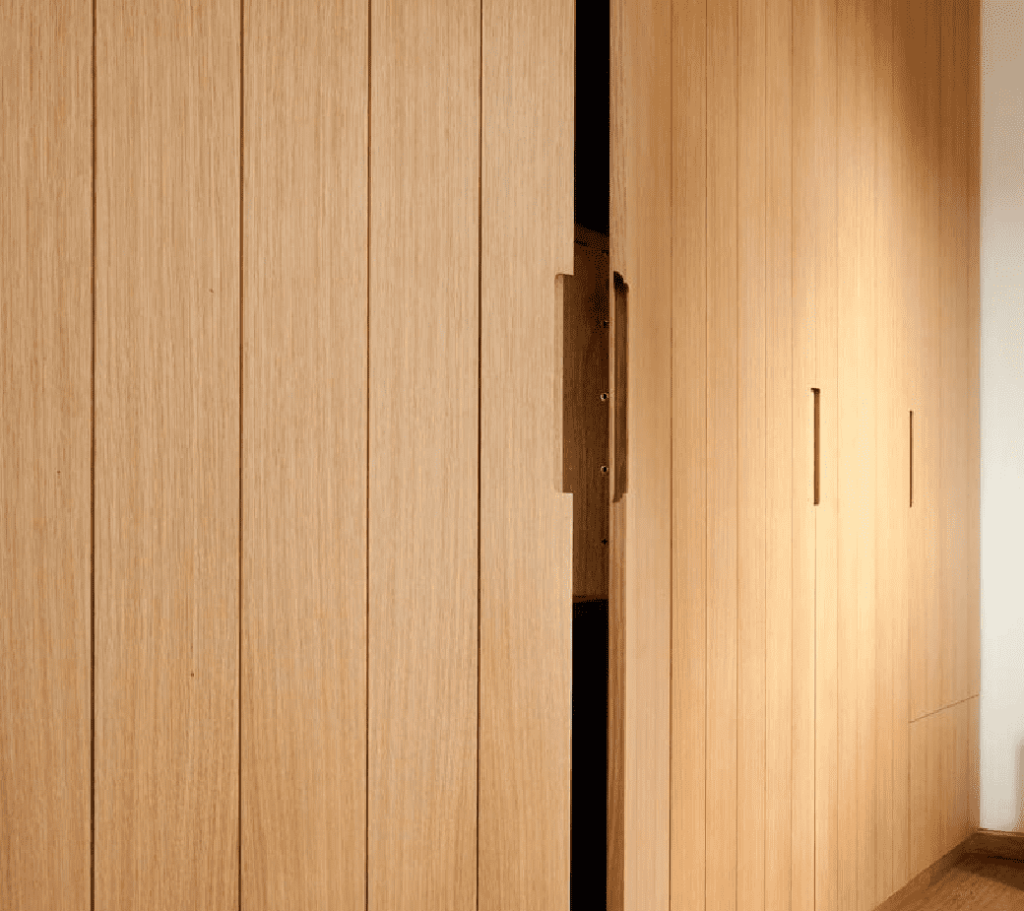 Custom-made wooden wardrobes are versatile furniture solutions that can make the spaces in which they are placed elegant and functional.
In most cases, wardrobes are located in the bedroom. However, custom-made furniture can also be designed for other areas of the house, such as the entrance hall or corridors. Regardless of the room, wooden wardrobes give the inhabitants of the house a pleasant feeling of warmth. And thus contribute to a more welcoming atmosphere.
The main benefits of custom-made wooden wardrobes
Wood is a versatile material that allows custom-made wardrobes to be made in a variety of styles. The ease with which wood can be processed and assembled allows for an infinite number of customisations. From the same material, you can obtain retro-style wardrobes or futuristic solutions. In common, these custom-madewardrobes have excellent levels of resistance and a solid, elegant appearance.
Wooden wardrobe designs can be customised in every detail, starting with the external and internal structure and ending with the most decorative details. The design must of course take into account the size of the space to be furnished, its style and the customer's preferences. In any case, by carefully choosing and assembling the materials, it is possible to obtain custom-madewooden wardrobes that are both sturdy and durable.
A well-made wooden wardrobe can last for decades without requiring special maintenance. When choosing the wood to be used to make the wardrobe, its characteristics must be carefully considered. Some wood species are more sensitive to light and humidity than others. Pests can also become a problem for those who choose a custom-madewooden wardrobe. From this point of view, there are some woods that are naturally less vulnerable to moths. However, there are specific treatments that can mitigate these "defects" of the wood and allow you to have a beautiful and elegant wardrobe, which enriches with elegance and warmth the bedroom or any other room in the house.
What are the best types of wood for a sutom-made wardrobe?
A quality wardrobe is usually made with a solid wood structure. In this case, the different wooden elements are made from a single block of the material. The result is a piece of furniture with a solid and elegant structure, capable of enhancing the qualities of the wood chosen.
In high-end joinery, different types of wood are used to make cabinets. The woods are generally selected on the basis of their hardness, colour and appearance. Hardwoods such as walnut and red cedar are suitable for classically furnished homes, where a wardrobe with an important size and appearance is expected. On the other hand, softer woods such as cherry and oak can also be suitable for sophisticated workmanship, requiring carving or bending.
The colour of the wood is an element that should not be underestimated when furnishing the house. If you decide to furnish with a wooden wardrobe in a natural colour, it is essential to choose a wood species whose colour corresponds to the desired colour. Those who like lighter shades can choose oak, while those who prefer warm and intense colours can request a custom-made walnut wardrobe. If you choose to leave the wood in its natural state, it is also good to evaluate the presence of grains, which can give the wardrobe an original and characteristic look.
How best to choose a custom-made wooden wardrobe?
In addition to wooden wardrobes in natural colours, you can also opt for wooden wardrobes that have undergone special treatments. Antique wardrobes, for example, are ideal for shabby chic or Provençal furniture. These types of furniture are made from artificially aged wood elements.
Another treatment that is often used in carpentry is brushing. This removes the soft surface of the wood and, as a result, brings out and enhances the grain.
When choosing the most suitable solution for your home, you need to take into account the style of furniture you want, the amount and type of clothing and accessories you want to organise and the finish of the furniture. In short: there are more than one detail to consider when choosing a custom-made wooden wardrobe.
The advice of a carpenter's workshop specialising in the design and manufacture of custom-madewooden wardrobes is always of great help in fine-tuning the furnishing project. Based on the characteristics of the room to be furnished and the desired style, it is then possible to design the perfect customised wardrobe for each space.
Need to furnish your home or a single room?
Choose a top-notch woodworking shop.

We have over 50 years of experience!
Contact Us
Il Piccolo, a second-generation family-run joinery, opens its own showroom in Lugano. With over 50 years of experience, Il Piccolo brings with it a wealth of technical and design knowledge of the highest level, thanks to the numerous interiors designed and furnished throughout the world. In addition, Il Piccolo represents the most prestigious brands of furniture worldwide. Il Piccolo designs, produces and sells the best of the interior design made in Italy, following the customer from the design to the realization, delivery and installation of the work, integrating the process with a precise and professional assistance service. CONTACT US!