Il Piccolo Blog
Custom wall paneling: discover how customisation of panels transforms your home décor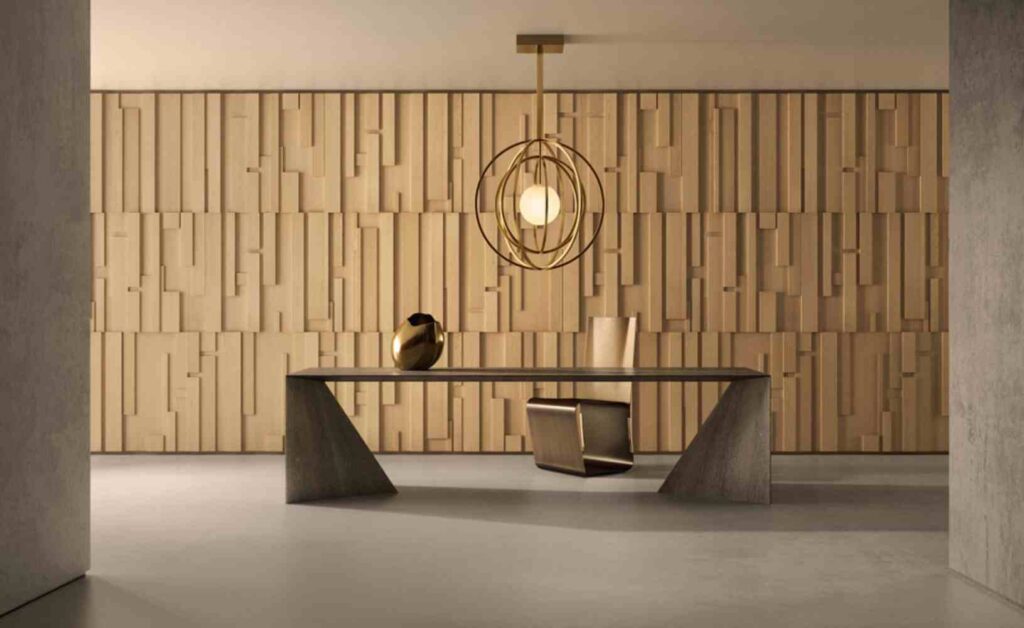 Thanks to the use of custom wall paneling, it is possible to liven up a somewhat anonymous room and, in doing so, give a strong personality to all the various spaces in your home.
Boiseries, in ceiling-high or low versions, are in any case a refined solution, which is suitable for embellishing walls and is ideal for framing furniture or specific decorative elements.
By customising the dimensions and materials from which the panels are made, one can succeed in enhancing any type of environment to the best of one's ability, thus achieving a unique and elegant result.
The role of custom wall paneling in contemporary interior design
Over time, the use of boiseries has evolved considerably. Originally, they consisted of wooden panels, which were applied to walls to protect them and to increase the warmth of the room.
Today, boiseries are lighter structures with a strong decorative character. Specifically, custom wall paneling can find a place in the area occupied by stairs, near doors and windows and, more generally, in any wall of the house where there is a need to give some movement.
High boiseries up to the ceiling are increasingly giving way to low boiseries or frames that discreetly emphasise doors, furniture or furnishing accessories. The paneling itself becomes a furnishing accessory and can also be used to fill and enliven a corner of the room that would otherwise remain empty.
In addition to their appearance, modern custom wall paneling differ from the solutions in vogue in the past also in the variety of materials with which they are available on the market. While wood remains the most commonly used material, there are excellent decorative paneling solutions made of plaster, polystyrene and polypropylene. The choice is really wide, as the offer is very varied.
Considering the idea of incorporating customised wall panelling into the interior design is excellent for those who have to furnish their home from scratch as well as for those who have to renovate their interior design. This also applies to those who have to renovate one or more rooms in their home.
What are the advantages of choosing custom wall paneling?
The versatility of made-to-measure solutions is naturally the most important aspect that one must take into account during the process of choosing the most suitable option for one's project. In fact, thanks to the possibility of requesting custom-made woodwork, you can get exactly what you need.
Let's take a few examples to make it easier to understand. Those who want an impactful and original result can opt for decorated panels, while those looking for a more discreet solution can order simple frames. In all cases, you can define the best dimensions for your home and choose the most suitable materials. By defining the height, length and depth of the paneling, the perfect result can be found to enrich every room in the house.
When choosing wood paneling, it is essential to rely on an experienced carpenter. Being able to rely on the experience and knowledge of specialised woodworkers is a great help in achieving elegant and long-lasting woodwork. In particular, a carpenter with long experience in the sector will undoubtedly be able to advise on the most suitable wood species for each project and, thanks to their craftsmanship, will be able to guarantee respect for the raw material and the supply of top-quality custom-made woodwork.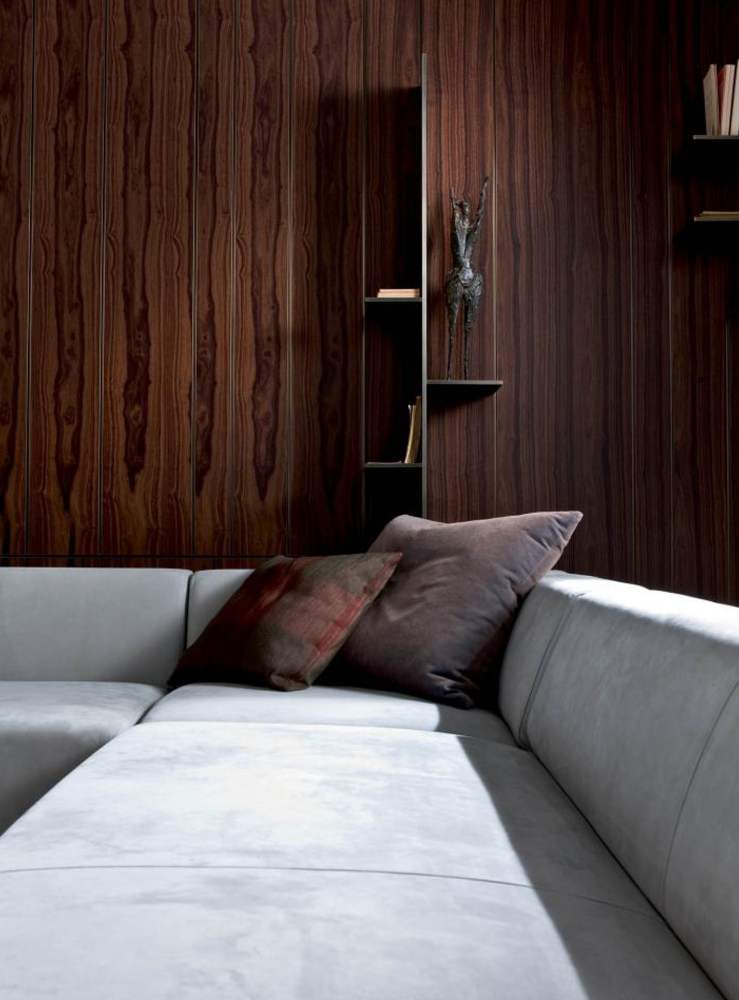 How to customise home panelling and achieve a truly unique result
Customising woodwork so that it is perfectly tailor-made involves making a long series of decisions. Often, the first choice that is made concerns the material with which to have the panels made. For classically inspired projects, the most commonly used material is undoubtedly wood. In high-end custom wall paneling, durable and elegant woods such as walnut, cherry and oak are used. In more contemporary projects, on the other hand, different materials can also be considered, such as plaster or synthetic materials, which are appreciated for their lightness and versatility.
Of course, the appearance of the paneling is also a priority in order to make the right choice. From this point of view, the preference for one type of paneling or another is mainly linked to the style that inspired the interior design project.
From the choice of style and appearance of custom-made woodwork comes the choice of colour for this important furnishing element. Generally, light-coloured or neutral-coloured paneling is preferred when a discreet result is desired. On the other hand, dark-coloured custom wall paneling are chosen to make them stand out and bring them to the fore.
Lastly, we would like to mention that depersonalised wall panels created with coloured panels or with intensely coloured frames are more suitable for contemporary interior design projects. In fact, in these types of furnishings, boiseries become a furnishing complement that is added to the furniture, so as to achieve a final effect that reflects the client's tastes and desires to the maximum.
Need to furnish your home or a single room?
Choose a top-notch woodworking shop.

We have over 50 years of experience!
Contact Us
Il Piccolo, a second generation family-run joinery, opens its own showroom in Lugano. With over 50 years of experience, Il Piccolo brings with it a wealth of technical and design knowledge of the highest level, thanks to the numerous interiors designed and furnished all over the world. In particular, Il Piccolo has a wealth of experience in the design and production of several corner wardrobe models. Finally, Il Piccolo represents the world's most prestigious furniture brands.
Our company designs, manufactures and sells the best of made-in-Italy interior design, following the customer from the design to the realisation, delivery and installation of the work, supplementing the process with a precise and professional assistance service. Looking for the ideal corner wardrobe for your room? CONTACT US!