Il Piccolo Blog
Danish chairs, from tradition to design objects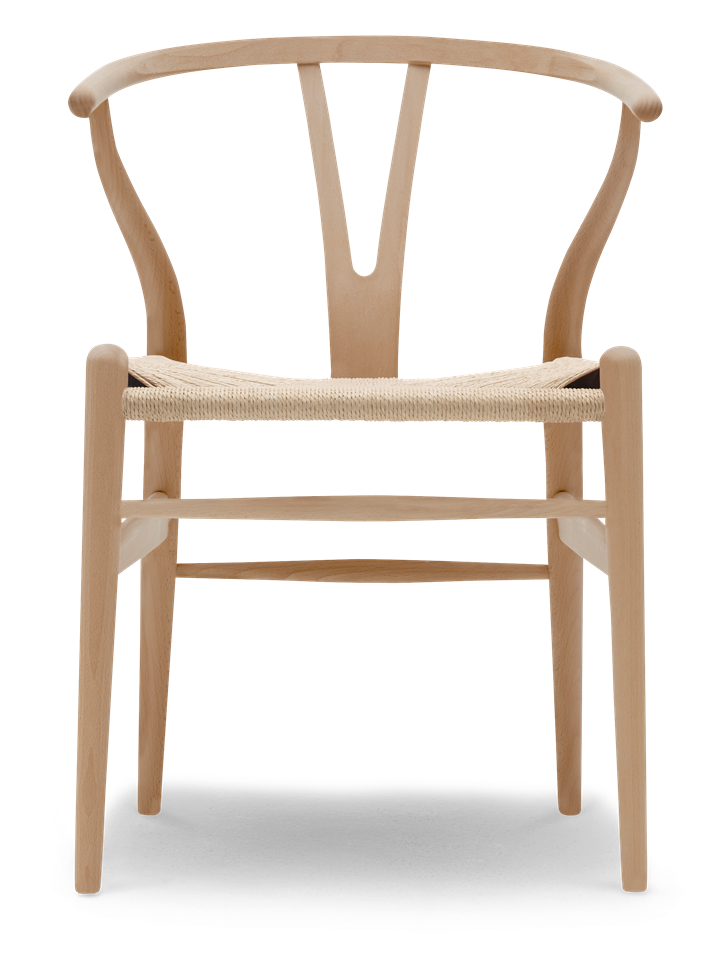 Danish chairs, a touch of design for connoisseurs
Danish chairs are often true collector's items. Their prices, if you think of original models from the Danish tradition, are certainly not very affordable for everyone, which makes Danish chairs true design objects for connoisseurs.
Deciding to buy Danish chairs is a design choice that goes beyond the love of Scandinavian furniture style. The Scandinavian style has also arrived in our latitudes in recent years: many interior designers have fallen in love with it because of its sense of brightness and home. The Scandinavian, and therefore also Danish, furniture tradition stems from circumstances, namely the need to stay indoors for many hours, given the cold climate, and embraces the concepts of Higgye, comfort, and Lagom, being happy without having too much. In Scandinavia, when furnishing a home we play a lot with light because it is well known that there is little light at certain times of the year and only at certain times of the day, so we need environments that make the most of it. Armchairs (Link to article: Nordic design armchairs). are one of the best representations of the Scandinavian style, given that the living room is the most important room in a house in those areas: but Danish chairs go further.
Denmark famous for its chair design
Denmark is famous for its production of purely Danish chairs. Even the Designmuseum Danmark has decided to devote a permanent exhibition to Danish chairs and Danish tradition under the eloquent title 'The Danish Chair. An International Affair". As if to say that Danish chairs have gone from being a craft tradition to something international, in demand and appreciated all over the world. And that's exactly how it is!
Danish chairs are characterised, at least the traditional ones (then, as always, the models of history have been revisited with various materials and various styles, to suit every home and even as many pockets as possible), by the use of wood and natural materials. The intertwining of the designer and the craftsmen, especially those who made cabinetmaking, based on the integrity of materials and respect for the environment, their credo, gave rise to the Danish school of chairs.
Wood and durability for Danish chairs. But that's the secret of their design
Old Danish chairs are therefore characterised by being made of local wood, often in an artisanal way. They have wide seats where you can be comfortable. They are often wider than in other traditions, and it is the seat itself that takes up space. The structure of Danish chairs gives an image of solidity and grandeur, combining design and strength. For the Danes, a chair had to last a long time.
Modern Danish chairs, a design that adapts to multiple environments
The passage of time has brought Danish chairs closer to modern design. In fact, at some point the Danish tradition started to produce furniture that embraced a minimalist and elegant style. The strong, light wood originally used by the great Danish school was combined with materials such as glass, leather and tubular steel. The most widely used types of wood are teak, ash, beech and pine. Danish chairs retain the tradition of using a minimum of material: only what is needed and nothing more. But this has become a design element that distinguishes Danish chairs.
This minimal use of materials in Danish chairs is enhanced by a design characterised by fun and often graceful curves.
Colourful covers make Danish chairs adaptable to different styles of furniture. There is also a wide range of materials, from fabric to leather. In this way, Danish chairs, while remaining a symbol of design, represent objects that can be placed in different contexts.
Need to furnish your home or a single room?
Choose a top-notch woodworking shop.

We have over 50 years of experience!
Contact Us
Il Piccolo, second generation family-run carpentry shop, opens its showroom in Lugano. With over 50 years of experience, Il Piccolo brings with it a wealth of technical and design knowledge of the highest level, thanks to the many interiors designed and furnished all over the world. In addition, Il Piccolo represents the most prestigious brands of furniture worldwide. Il Piccolo designs, manufactures and sells the best of interior design made in Italy, following the customer from design to implementation, delivery and installation of the work, integrating the process with a precise and professional service. CONTACT US!