Il Piccolo Blog
Decorating luxury homes: how do you choose how to furnish your home to make it luxurious?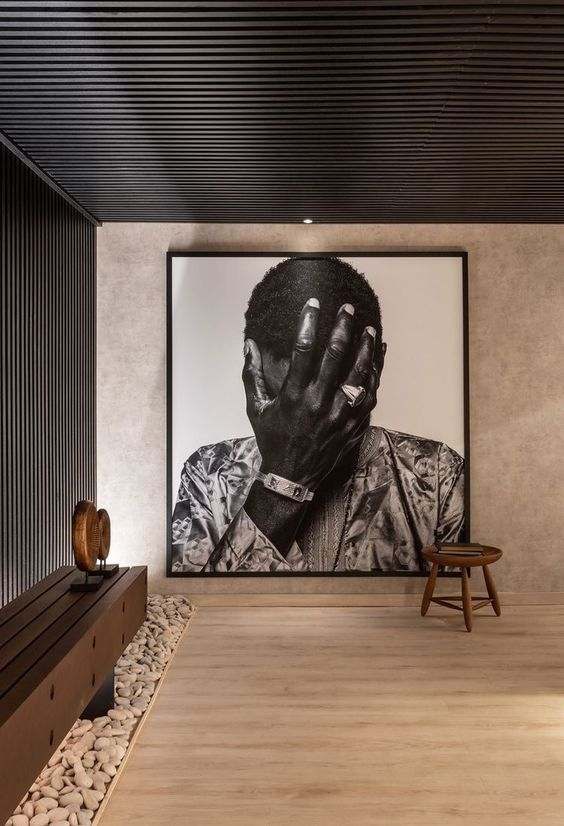 What principles should be followed when decorating luxury homes ? What are the must-have furnishing elements and what constitutes the essence of luxury?
It is difficult to answer these questions precisely, because the concept of luxury itself is somewhat elusive. However, there are some things that all interiors that can be defined as luxurious have in common . What are they? They are a mix of elements that denote careful research, undoubted good taste and the ability to select quality materials and finishes.
What should one pay attention to when furnishing a luxury home?
Luxury homes are exclusive environments, with a beauty that leaves its mark, so they are able to catch the eye immediately. If we look deeper into the furnishing of luxury houses, we see that this is the result of careful research work on the interior.
Whoever is in charge of decorating luxury homes has the task of selecting furniture and decorations of value and capable of satisfying the tastes and desires of the hosts. The research is not only limited to selecting carefully designed furniture and accessories or handcrafted products, but also includes unique pieces, antiques and everything that is consistent with the interior design project.
So, how should one go about decorating luxury homes? In many cases, what makes a home truly luxurious is the mix of materials used in its furnishings. Consequently, showing care in the selection of woods used for furniture, selecting the best natural stones to be used for floors and wall coverings and, moreover, inserting precious details here and there demonstrates not only a profound knowledge of luxury and interior design, but also good taste and an excellent ability to combine the different elements one has at one's disposal.
It must also be remembered that luxury is not an end in itself. Furniture and furnishings must look neat and elegant, but they must also be functional. It is not enough to put extra-large beds in the bedroom, provide a huge walk-in wardrobe or put a swimming pool in the garden. Decorating luxury homes requires more: it requires superior culture and taste.
How to plan the interior design of a luxury home?
A luxury interior design must be able to guarantee both functionality and well-being. There are mainly three aspects to focus on when furnishing a luxury home: the selection of materials, the choice of furniture and accessories, and the design of lighting and home automation systems.
We have already mentioned the importance of materials in an interior design project that wants to stand out for its elegance and refinement. When choosing the materials to be used to furnish luxury homes, natural and high-quality materials are to be preferred.
For floors, for example, one can choose the most refined parquet or the finest marble, depending on whether one prefers to give the individual room a warmer and cosy look or a more sophisticated atmosphere.
As for the quality of the furniture, this depends not only on the type of wood used, but also on the type of workmanship. Asking for custom-made furniture and entrusting the task to an experienced carpenter's workshop is the ideal choice if you want to be sure of getting luxurious furniture that corresponds exactly to what you need.
In a contemporary luxury home, technology cannot be ignored. A smart lighting system, a virtual assistant, sensors managing the air exchange and regulating the interior temperature are all ideas to consider. So as to improve the well-being of those living in the home and make it even more unique and prestigious.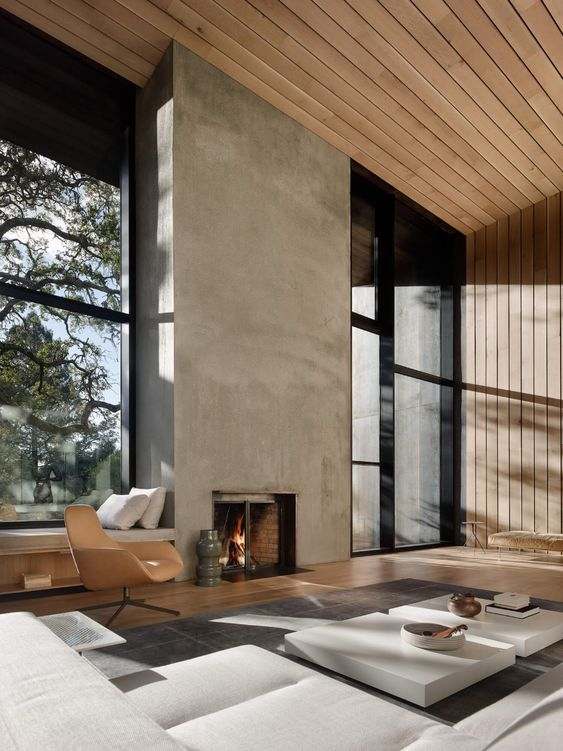 Customise the furniture? Custom-made solutions are always a good idea for decorating luxury homes!
The design chosen for the furniture, its placement, the way the accessories and decorations are used define the style of each room in the flat, loft or villa. When decorating luxury homes, a mix of different styles is often used. How so? Being able to draw on various styles allows you to create unique rooms and also allows you to adapt the interior design to the specific needs of those who live in the house every day.
In essence, customising the furnishings of a luxury home means keeping in mind the passions of the hosts and offering them tailor-made spaces. Providing a wine cellar for wine enthusiasts, designing a cinema or games room to enjoy family leisure time, or creating a gymnasium in the home: these are all attentions that make the home luxurious and more pleasant to live in.
Rather than following interior design trends and filling rooms with the most emblazoned furniture brands, decorating luxury homes means calling on a true expert in interior architecture. That is to say, a consultant who knows how to interpret customers' needs and who can create cosy spaces. That is, rooms that have been furnished with great love and scrupulous care.
Need to furnish your home or a single room?
Choose a top-notch woodworking shop.

We have over 50 years of experience!
Contact Us
Il Piccolo, a second generation family-run joinery, opens its own showroom in Lugano. With over 50 years of experience, Il Piccolo brings with it a wealth of technical and design knowledge of the highest level, thanks to the numerous interiors designed and furnished all over the world. In particular, Il Piccolo has a wealth of experience in the design and production of several corner wardrobe models. Finally, Il Piccolo represents the world's most prestigious furniture brands.
Our company designs, manufactures and sells the best of made-in-Italy interior design, following the customer from the design to the realisation, delivery and installation of the work, supplementing the process with a precise and professional assistance service. Looking for the ideal corner wardrobe for your room? CONTACT US!