Il Piccolo Blog
Design ceiling lamps, true light installations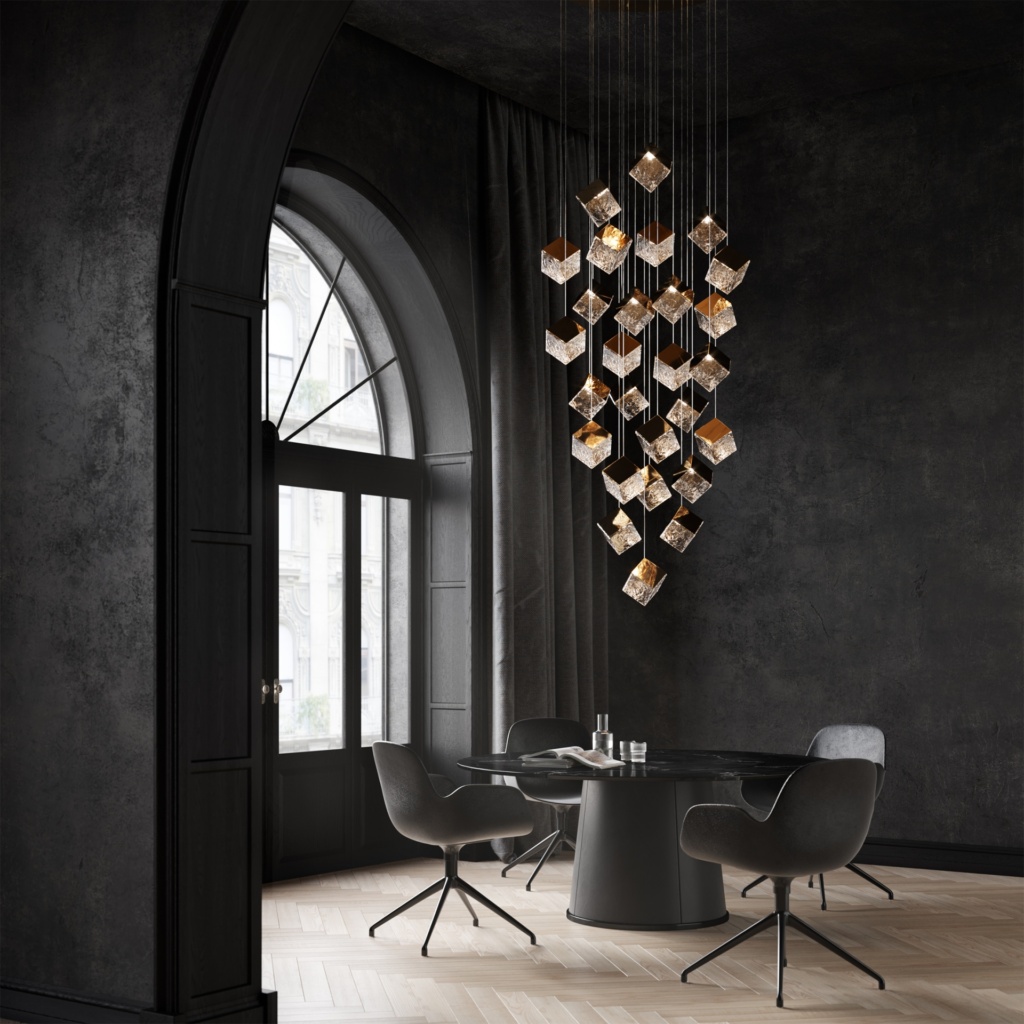 Ceiling lamps are true design elements: once they had industrial uses but now with LED…
Design ceiling lamps that have become true design elements: ceiling lamps have come a long way! Once they were mainly used for service lighting in large public buildings such as schools and offices, considered functional but not beautiful, now they are often sought after and preferred to other solutions.
Ceiling lamps have the characteristic of creating less space than other solutions, a detail that meets the fact that modern buildings often have lower ceilings than older ones. Technological innovations have turned these lamps into design elements.
They are no longer just used for lighting, designer ceiling lamps embellish and surprise. They can be pendants or pendant lamps with a definite design effect, but the most widely used and most practical type is the ceiling lamp. There is a wide choice of each type: from modern pendants to elements that recall an exotic taste, from chandeliers inspired by ancient ones, perhaps revisited in a modern key, with different sizes and colours.
As well as being design elements, they are also eco-friendly and long-lasting, thanks to LED technology.
The ceiling light, designer ceiling lamp
The ceiling light consists of a base that is attached directly to the ceiling and a cap that hides the bulbs. It is easy to understand how its simplicity, which can also be applied to the wall, lends itself to giving a touch of design. In fact, as often happens, the primary function of illuminating has taken a back seat and designers have been busy creating ceiling lamps that can really make the room they are in stand out.
They are perfect for every type of room in the house, from the elegance of the living room to the practicality of children's bedrooms.
Ceiling lamps are more suitable to be treated as design elements, because they are able to give life to real light installations that can make their lighting unique.
Design ceiling lamps in the living room – be careful not to overdo the light points
Once upon a time, a single chandelier was placed in the living room, perhaps an old and important one, which had to illuminate the entire space. Now we prefer a combination, which is much more design-oriented, of ceiling lamps, wall lights and spotlights, which can also illuminate several points. But there should not be too many of them.
A few tips for choosing where to place ceiling lights
If the choice is difficult, designers recommend thinking on three levels: general lighting is needed to create the background light rather than for design, intermediate lights highlight a point, while furnishing lights are the ones you can really play with.
Especially for the hall, you have to start with a central element. If you opt for a large chandelier, it is advisable not to overdo it with other ceiling lamps, even if they are designer and modern in style. Spotlights and LEDs, which are scenic, should be located in hidden spots or recessed in a false ceiling to provide discreet lighting.
Design, materials and shapes of ceiling lamps: the choice is wide
Designer ceiling lamps come in many different materials. Industrial-inspired lamps, which are very popular, have a metal frame and a grid of the same material that protects the glass shade and the bulb. Metal and glass are widely used, and for those who want something very special there are plaster options, which can be painted directly onto the ceiling.
Of course, the shapes are varied: from round to square. Ceiling lights lend themselves to being designer ceiling lamps because of the multitude of solutions they offer. The most classic ones are often round, with some precious finishing touches, perhaps made of fabric. The more modern ones, on the other hand, are characterised by a metal structure, reflect the minimalist style and play with chrome finishes.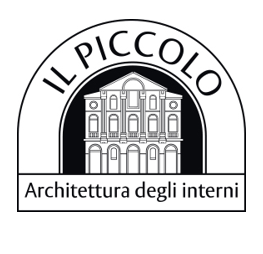 Il Piccolo is a company specialising in interior architecture. In the sector we are today a recognized brand, which has been able to become the spokesman of the made in Italy all over the world.
For over 50 years, we have been serving the most demanding customers and the most innovative designers. Born as upholsterers, over time we have become interior designers, having the privilege and the ability to work with the most famous names in the fashion industry and with architects representing the most prestigious names in international interior design.