Il Piccolo Blog
Design sofas: what are they? How to choose the ideal designer sofa for your living room?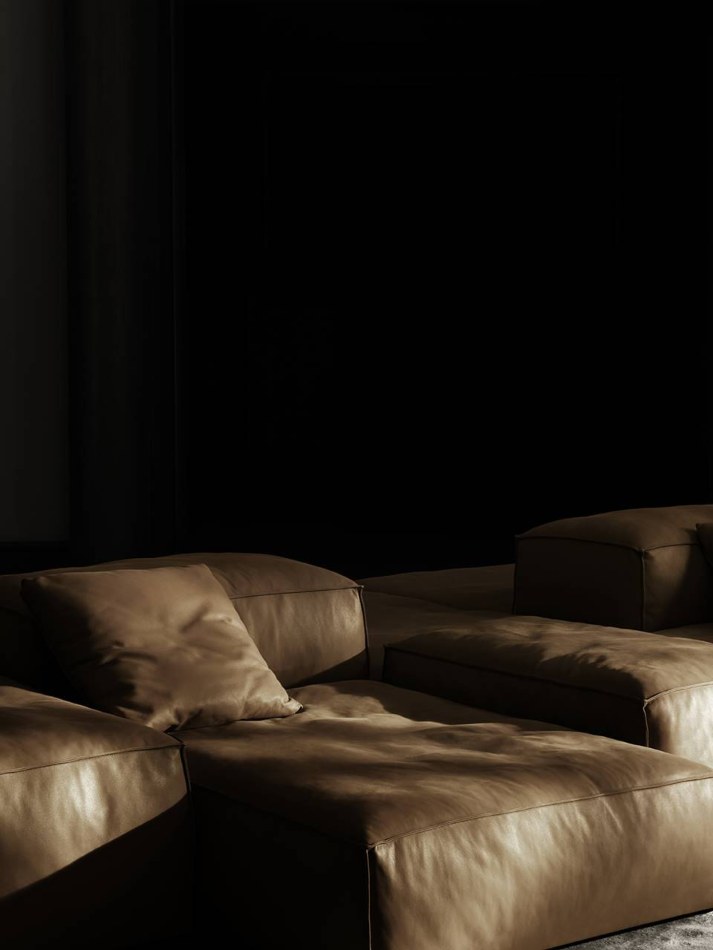 Furnishing with design sofas allows you to give personality to your living room without having to resort to furniture that is complex and articulated. Indeed, the sofa is often the most important piece of furniture in the living room and choosing a designer model allows you to give a unique and distinctive look to the room.
Sofas with eccentric lines, models that have marked design history or innovative, avant-garde solutions are all options to consider if you want to customise your home and give it a recognisable look.
What distinguishes design sofas?
Defining what makes a piece of furniture a piece of designer furniture is always difficult. In the case of sofas, however, it is possible to identify characteristics that unite the models that are unanimously considered pillars of Italian design history.
Let us begin with this observation: design sofas stand out because they are designed and planned by expert designers who are recognised internationally. Such furniture is handcrafted, using high-quality materials. Moreover, they have innovative lines and manage to furnish and fill rooms with their presence alone.
Importantly, during their creative process, designers pay great attention to finding the right materials to use. On this choice, not only the appearance of the sofa will depend, but also its durability and resistance.
When we talk about design sofas, we are often dealing with furniture that carries a precise message. Which one? Sometimes, the designers' focus is on practicality, in other cases the stylistic choices want to impress. Still other times, the focus is on innovation and originality.
There are so many possibilities to choose from, and in order to find the right sofa for the room, one must take into account the size of the space to be furnished and the objectives one has set.
In rooms furnished in a contemporary style, modular sofas work very well. The reason is simple: choosing to include a piece of furniture with a modular structure in your living room allows you to freely change the composition of the sofa and adapt it to your specific needs.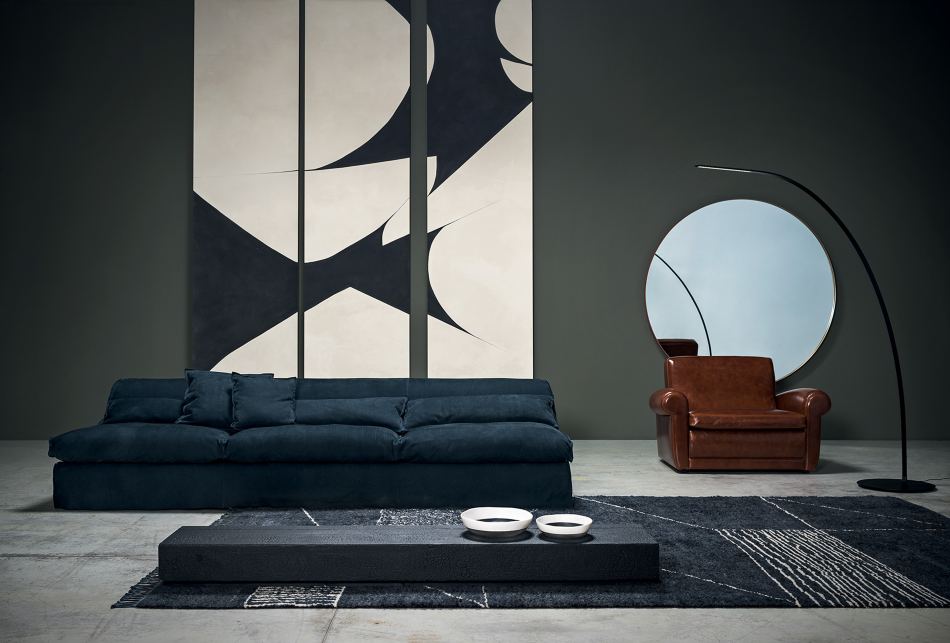 Why furnish your living room with design sofas?
Design sofas have been able, perhaps more than any other piece of furniture in the home, to follow the evolution of style and reflect the changes that have taken place in society and the way of life.
Today, those who choose to furnish with a designer sofa can focus on many alternative models that can perform several functions at once. In addition to decorating the space in which they are placed, sofas can, for example, offer comfortable and cosy seating in which to relax. Those who make such a choice want the sofa to become the focal point of the room, for pleasant activities such as watching a film, reading a book or having a pleasant chat with friends.
A designer sofa can also become a functional wellness tool, as is the case with sofas equipped with reclining headrests, footrests or massage systems. That's not all, because design sofas can impress guests in many other ways. For example, one can opt for irreverently designed models or modular structures that can change shape at will.
Whatever the motivation for furnishing the living room with a designer sofa, incorporating a piece of furniture of this type into the home means investing in quality, long-lasting furniture; it means acquiring furniture with a timeless line, which is capable of giving the living room a unique identity.
Which design sofas model are among the best to consider?
Looking back at the history of international design, we can see how, between the 1960s and 1970s, a number of iconic design sofas model appeared on the market. That is, pieces that, even today, continue to influence the work of contemporary designers.
For example, models such as the Bocca sofa by Gufram, designed by Studio 65, the Camaleonda by Mario Bellini and the Soriana model by Cassina retain all their charm. And this even after 60 or 70 years of history! This is not surprising, as these are wonderful luxury objects that represent design history and have helped redefine the form and function of home furniture.
Modern designers continue to be inspired by these design masterpieces, striving to create pieces that appeal to the tastes of contemporary customers , while retaining the beauty and design excellence of yesteryear.
Design sofas are therefore the right choice if you are looking for furniture that can have a lasting impact on your home and that can interpret your personal style. Let yourself be inspired by the most iconic sofa models of the past as well as contemporary proposals, so that you can furnish your living room in a truly unique way.
Need to furnish your home or a single room?
Choose a top-notch woodworking shop.

We have over 50 years of experience!
Contact us!
Il Piccolo, a second generation family-run joinery, opens its own showroom in Lugano. With over 50 years of experience, Il Piccolo brings with it a wealth of technical and design knowledge of the highest level, thanks to the numerous interiors designed and furnished all over the world. In particular, Il Piccolo has a wealth of experience in the design and production of several corner wardrobe models. Finally, Il Piccolo represents the world's most prestigious furniture brands.
Our company designs, manufactures and sells the best of made-in-Italy interior design, following the customer from the design to the realisation, delivery and installation of the work, supplementing the process with a precise and professional assistance service. Looking for the ideal corner wardrobe for your room? CONTACT