Il Piccolo Blog
Luxury kitchens and designer kitchens, places to live and not only for cooking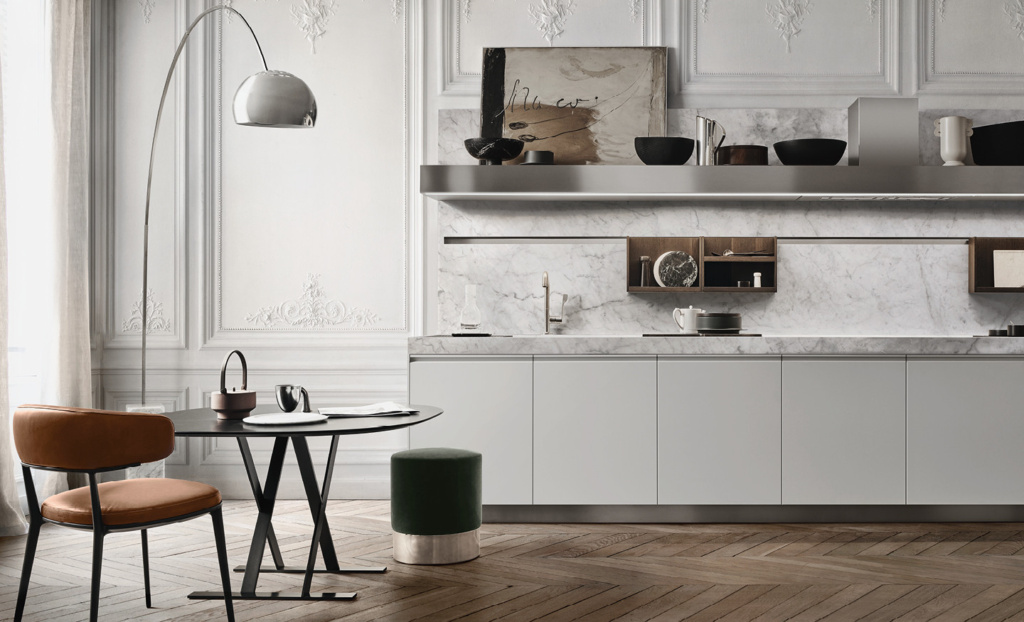 Design kitchens and luxury kitchens – this is where you live
When you buy designer kitchens, which are often also luxury kitchens, you choose the perfect mix in terms of performance and versatility without forgetting that the eye also wants its part.
When choosing a kitchen, various factors must be taken into account, including aesthetic beauty, functionality and versatility. Design offers a perfect balance between function and form, and luxury offers that extra something.
Kitchens have long since ceased to be used only for food preparation, as they were many years ago; functionality was the number one priority then. Today's designer kitchens are the real queens of the home, multifunctional spaces in which we spend various moments of the day.
Minimal forms and essential lines for designer and luxury kitchens
In the contemporary home, therefore, the choice of a kitchen cannot be left to chance. For those who are thinking of a designer kitchen, perhaps even a luxury one, the motto "less is more" – which can be translated as "less is more" – must become a sort of mantra. Design kitchens and luxury kitchens have clean, essential shapes and minimalist lines. Their design is designed to blend in with the environment, as the kitchen is increasingly connected to the living area. This is why handles disappear or dishes and appliances are located in cupboards.
Kitchens must be able to meet different needs. Worktops can be transformed into counters where meals can be eaten, cupboards can be equipped with pull-out shelves or concealed appliances, and there are countless space-saving solutions.
Beautiful and easy to clean, all the advantages of designer and luxury kitchens
Design and luxury kitchens are ergonomic. They feature glass or wood details, stainless steel, acrylic stone, in short, you can choose from an infinite range of materials that are beautiful to look at or touch, but also high-performance, antibacterial (especially basic in times like these) and easy to clean. They must also not release substances when they come into contact with food. Of all the materials, stainless steel is certainly the most recommended because it fully meets all these requirements.
Those details that make designer kitchens luxury kitchens
Design kitchens are also easily customisable for a unique touch that makes them luxury kitchens. Finishes, materials, colours, you can choose the variant you prefer. This versatility means that luxury kitchens can adapt perfectly to other rooms in the house and to any type of home, from a country house to a city flat.
For many, the primary function of a kitchen is still food preparation. Design kitchens are a real 'home restaurant'. If you would like to invite a professional chef to prepare meals for you, he will have everything he needs to do the job. This type of kitchen must be able to accommodate state-of-the-art appliances, the latest induction hobs, smart ovens, intelligent fridges and many other appliances that allow you both to prepare a quick snack and to cook a truly elaborate meal worthy of a Michelin-starred restaurant.
Luxury kitchens; keywords sobriety and elegance
To add touches of luxury, you can focus on high-performance materials with durability and longevity, not to mention a strong aesthetic impact. Luxury kitchens can be developed according to compositions with an island or linear. Simplicity and elegance are the key words.
Modern kitchens with a luxury island are recommended for those who are not looking for a kitchen only for preparing meals; the island allows people to move freely around the room and carry out various activities, spending time not only cooking. As the concept of all-round kitchen living is becoming more and more widespread, designer and luxury kitchens with island compositions are certainly recommended for those who often host other people and need to use the kitchen for a wide variety of activities, without however renouncing the beauty and practicality of an environment created for cooking.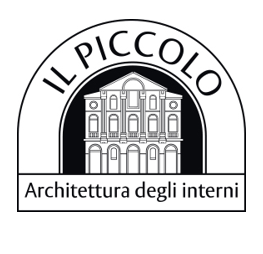 Il Piccolo is a company specialising in interior architecture. In the sector we are today a recognized brand, which has been able to become the spokesman of the made in Italy all over the world.
For over 50 years, we have been serving the most demanding customers and the most innovative designers. Born as upholsterers, over time we have become interior designers, having the privilege and the ability to work with the most famous names in the fashion industry and with architects representing the most prestigious names in international interior design.