Il Piccolo Blog
Dividing and furnishing: the advantages of a double-sided bookcase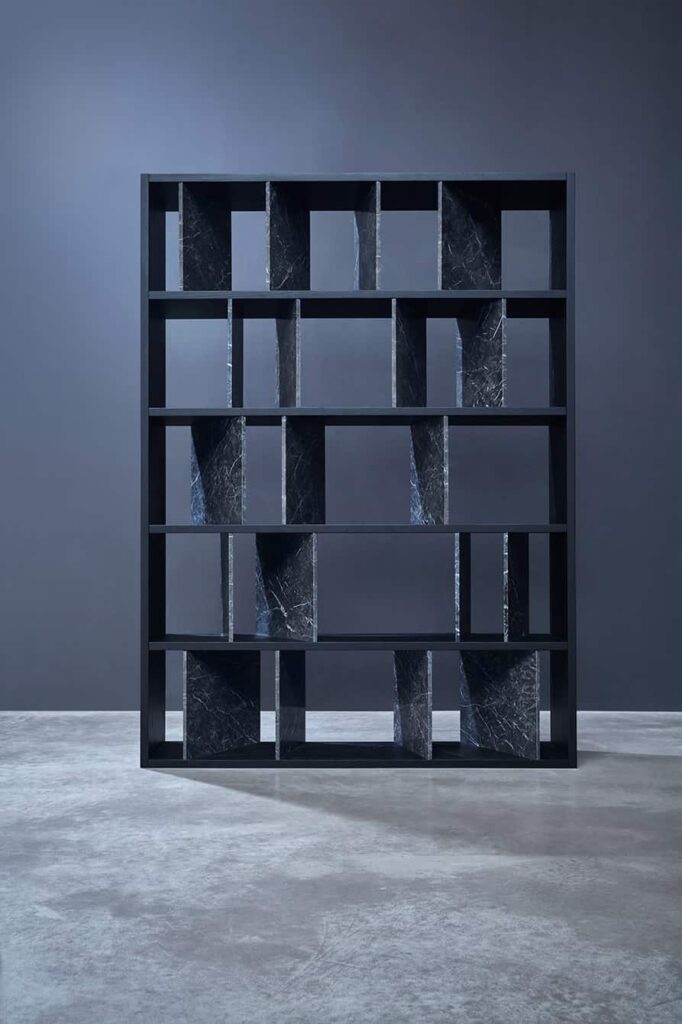 How can you divide up a room, especially a living room, in your home in a dynamic, scenic way without raising a wall? Think in particular of open spaces which do not have real rooms and where the living room is often connected to the kitchen (we talk about an open kitchen, in fact), with a new living concept. A double-sided dividing bookcase is an excellent solution if the need arises to create sub-spaces.
Perhaps you want to divide the kitchen area from the living room area, for example. Or if you want to have several distinct areas within the same room, giving dynamism if the room is large. A bookcase of this kind can also be used in a bedroom (perhaps occupied by several children) or large enough to be divided (the new trends, for example, like to put a sofa in the bedroom).
What is a partition bookcase?
A bookcase capable of dividing the room is the perfect solution, because it adapts to any environment and, like any bookcase, it always gives a nice touch to the room. Everyone likes to see a piece of furniture with books on it, first and foremost reading enthusiasts, who will not be able to do without it. But it is also a beautiful design element. The books can be arranged in a scenographic way and the latest design trends give the possibility to use the shelves for furnishing objects, vases, decorations.
A double-sided bookcase, as the term implies, divides areas of a single room or directly two rooms, and can be used on both sides. A very different option from a wall, which often involves work in the house and obstructs the passage of light. The bookcase gives dynamism and modernity and, as it can be used on both sides, it is also useful. It is a very versatile piece of furniture, which, unlike a wall, allows light to pass through, gives privacy to rooms and does not close off spaces, leaving an airy and fluid feeling.
Suspended, up to the ceiling, symmetrical, linear. How many solutions for your bookcase
There are, of course, many models, varying in style and material. As always, the main suggestion is to start from the furnishing of the room in which the double-sided bookcase is to be placed. If it is to be placed in the entrance hall, it is elegant not to let it reach the ceiling, so that guests can see beyond it into the living room. On the contrary, there are suspended models or ones to be hung from the ceiling, which sometimes do not reach the floor, ideal especially if they do not have to contain heavy objects (in short, encyclopaedias are not suitable…).
The modularity of the furniture complements allows everyone to create the double-sided dividing bookcase they want. The compartments, or niches, for storing books and objects can all be the same shape and size, or different in shape or size. They can be arranged symmetrically across the width and height or not. Obviously, a more regular solution will give harmony and will be useful if you have to store many objects or books on the shelves of the double-sided dividing bookcase. If, on the other hand, the intention is mainly decorative, choosing non-linear combinations gives dynamism and movement. The latter option is particularly suitable in very modern and essential environments, where design and functionality intersect.
Materials, colours and lighting in a double-sided bookcase
A double-sided bookcase can be made of various materials. A classic one is plasterboard. For a classic room that accentuates the warmth of the home, wood can be used. In more modern environments metal and steel, modern materials par excellence, are also ideal. For a very special and elegant option, there is crystal. And if you really want to be daring, consider a swivel model.
There is also a wide choice of colours. To better highlight the objects contained in the niches, they can be cleverly illuminated with LEDs.
Devi realizzare un progetto di Interior Design?
Devi arredare casa o un singolo ambiente?

Scegli una falegnameria di alto livello.
Contattaci
Il Piccolo, a second-generation family-run joinery, opens its own showroom in Lugano. With over 50 years of experience, Il Piccolo brings with it a wealth of technical and design knowledge of the highest level, thanks to the numerous interiors designed and furnished throughout the world. In addition, Il Piccolo represents the most prestigious brands of furniture worldwide. Il Piccolo designs, produces and sells the best of the interior design made in Italy, following the customer from the design to the realization, delivery and installation of the work, integrating the process with a precise and professional assistance service. CONTACT US!