Il Piccolo Blog
For a loft, double-sided sofas divide and are design elements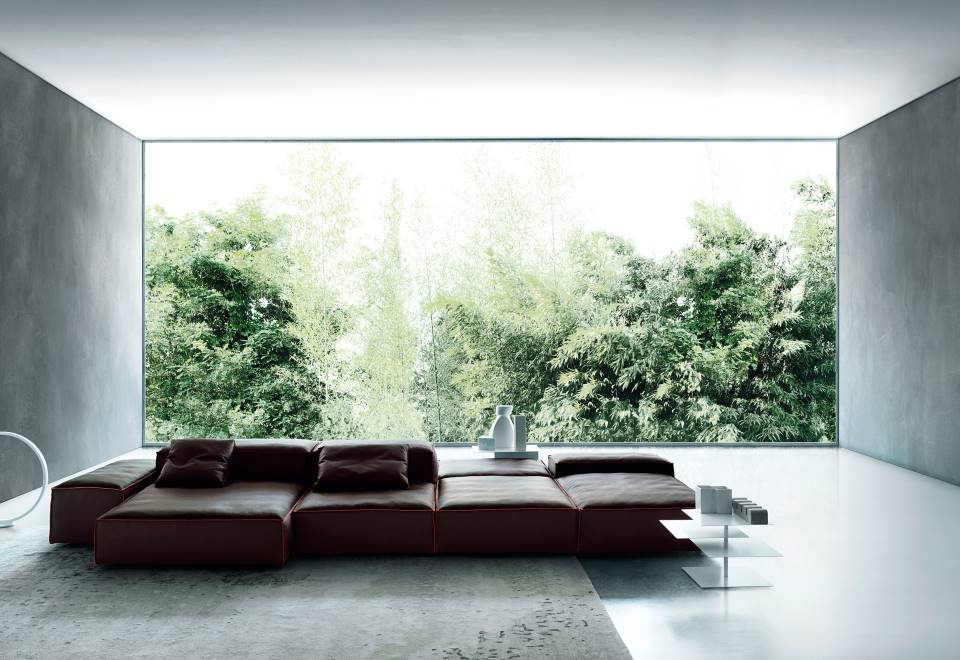 Double-sided sofas, design elements in a room that can be modified and lived in
Two-sided sofas are design elements which bring with them the vision of a living room which is no longer something static, imposing, fixed in time, but a room which can be modified and remodelled whenever you want.
Double-sided sofas are modular sofas, a detail that brings with it the concept of design in a flexible furnishing context.Typically they consist of two front sides, which are the modular ones and can be easily moved. The double seat of double-sided sofas is finished on four sides, although one of its characteristics is that there is no real back or backrest.
Double-sided sofas are a great way to add a design touch to large open spaces. While solutions are often found to optimise space in small flats, there are also those which are large and do not have real divisions between rooms: the concept, in short, of a loft . In these cases, double-sided sofas become the furnishing and design elements, such as walk-in wardrobes , which are decisive in separating rooms.
Rooms are becoming more and more flexible and double-sided sofas are part of this.
The choice of elements such as fitted kitchens highlights the great need for flexibility in space. There is no longer the rigid division between sleeping, living and cooking areas, and every space is lived in and displayed. Double-sided couch are part of this design concept: they can be placed so that guests can sit facing the kitchen and then turned around to watch TV together. In fact, the backrest, when it exists, is not finished and allows the double-sided sofa to be combined in various forms.
If, on the surface, a two-sided sofa that can be easily moved can give the idea of something not very solid, this is a mistake. Moving is often done by non-slip pads, which do not affect the weight.
The most comfortable and designer types of double-sided sofas
The most comfortable and designer sofas are double-sided sofas and sofas with adjustable backrests. The former are made up of islands, making modularity their keyword and having two seats, one in front and one behind the back. A single sofa allows you to look in two opposite directions. Sofas with adjustable backrests, on the other hand, are small sofas made up of islands, where the backrest is replaced with huge, soft cushions. A true oasis of design and relaxation!
Colours and materials, details that make your double-sided sofas pure design elements
To add a touch of design to your home, double-sided couch need the right material. When it comes to sofas, it is well known that there are no limits, that different materials can be chosen. Even the most modern models do not exclude anything from that point of view and even if luxury is chosen, it can be combined with modernity .

The choice of a double-sided sofa to furnish a loft or a large modern spacepresupposes a choice of materials that suggest softness rather than rigidity and solidity. Padded sofas are therefore perfect, perhaps made of goose down, which also seem comfortable, enveloping and soft at first sight.
As far as colours are concerned, there are no limits to patterns. It can be used with double-sided couch  that are not plain but even move towards multicolour. Cushions also become design elements, and those who want something really special and unique will want them to be bold and with daring designs, capable of becoming the absolute centrepiece of the living room in which they are placed. If you don't want to be so daring, you can limit yourself to just two colours… but the trend asks you to take the plunge, to dare with multifunctional and colourful double-sided couch!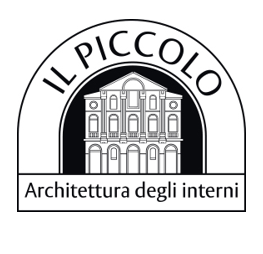 Il Piccolo is a company specialising in interior architecture. In the sector we are today a recognized brand, which has been able to become the spokesman of the made in Italy all over the world.
For over 50 years, we have been serving the most demanding customers and the most innovative designers. Born as upholsterers, over time we have become interior designers, having the privilege and the ability to work with the most famous names in the fashion industry and with architects representing the most prestigious names in international interior design.