Il Piccolo Blog
Eclectic interior design, a choice for strong personalities!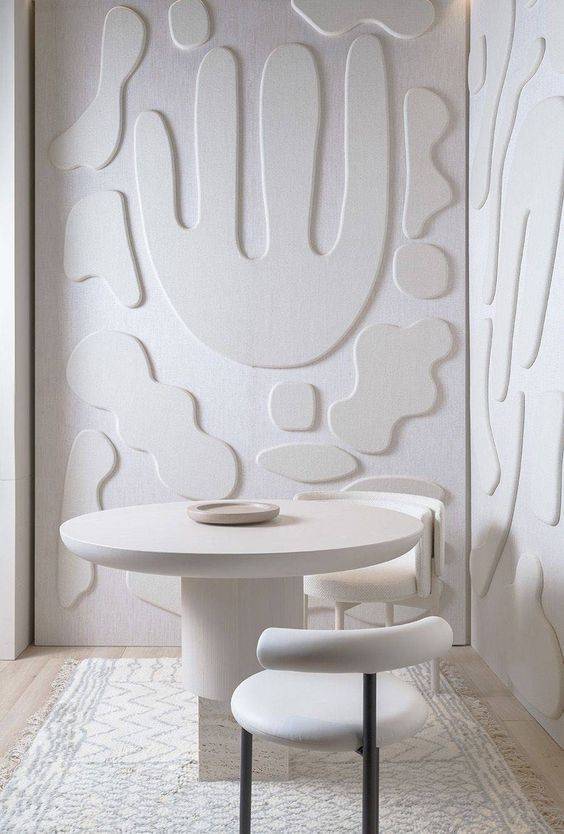 A mix of everything, with good taste: eclectic interior design
Modern style, classic style, contemporary interior design, winking at classicism or oriental rather than western tradition. When one wants to furnish one's own home or even a shop, the possibilities are almost endless and one decides according to one's tastes and also to the building one has at one's disposal: a loft will tend to have an industrial or at least a modern interior design, while it is a different matter for a mountain chalet, where one will favour the domestic warmth conveyed by the furnishings. But who said it is necessary to use a single style for one's home? Those who want to and have a lot of imagination as well as personality can opt for eclectic interior design, capable of combining good taste, elegance and different styles and inspirations.
Eclectic interior design, don't overdo it or you risk the bazaar effect
On the contrary, it is a trend that has been gaining ground lately, synonymous with fantasy and originality. It is not easy, however, to achieve eclectic interior design, because good taste is always the key word in furnishing, where a regularity of forms, colours and styles is often sought. Obviously, by opting for different inspirations as in eclecticism, one must make even profoundly different characteristics coexist, and the risk of falling into kitsch or the bazaar effect is just around the corner. A certain basic coherence must however exist, because one cannot and must not give the impression of piling up furniture pieces haphazardly.
In this case, if you wish to have an eclectic style of furnishing but are not sure whether you can achieve it, you can certainly turn to designers who will prepare a contract project, even on a turnkey basis and if necessary with made-to-measure furniture. We at Piccolo Sagl are available for ad hoc projects, strengthened by our family carpentry soul that has evolved into a design showroom with unique pieces, specialising also in works of art.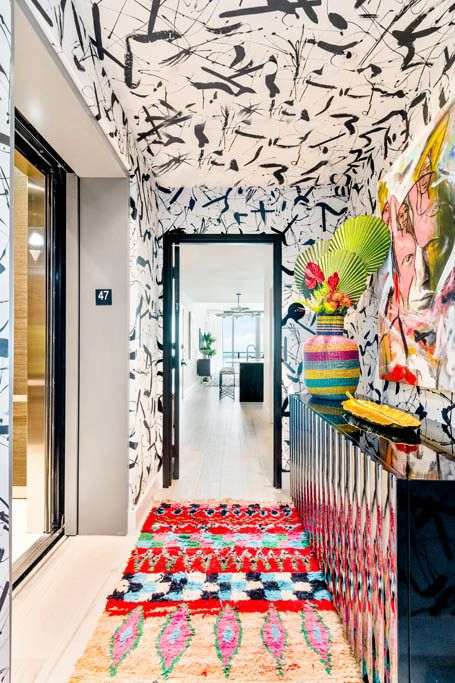 A style for strong personalities
It is clear that the eclectic style is not suitable for every room and especially not for every person. Furnishing a home in this way requires a strong personality, which is reflected in what you choose, from furniture to accessories. Eclectic interior design give the opportunity to express one's need for freedom and personal passions, with unique touches such as prints, special pieces, works of art. Whoever furnishes a home with this trend reflects his or her decided way of being, combined with a quest for elegance and sophistication.
The materials for eclectic interior design
In terms of materials, different materials can be combined in a home that seeks eclectic and luxurious interiors, even those typical of different eras. Wood can be combined with plastic, plexiglass with glass, steel with all the above, drawing on different inspirations and styles. Vintage, i.e. a modern reproduction of what was used back then, is characteristic of the eclectic style. Mixing furniture of modern conception with others that wink at the past is a perfect way to express this type of style that is very fashionable lately but was in fact invented in the United States as far back as the 1700s or 1800s.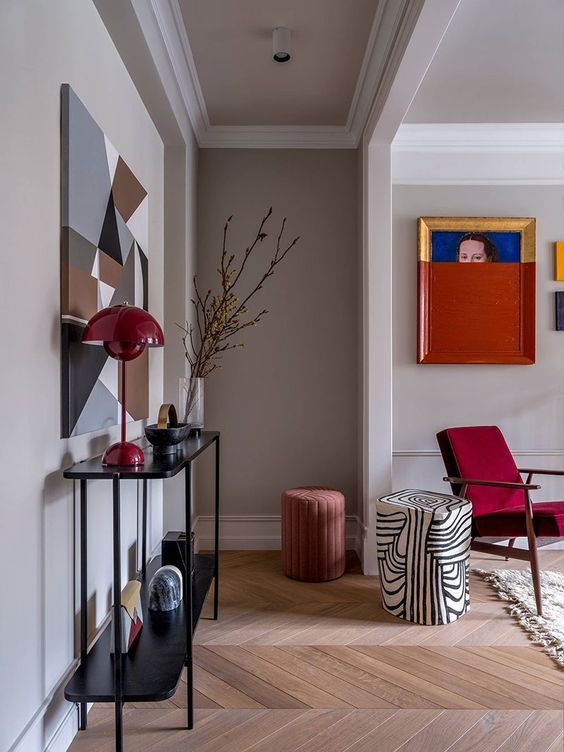 The colours? Dare with a wide palette
Even when it comes to colours in eclectic interior design, one can dare with tiles that recall the ambience of the times, wallpapers with geometric and floral motifs that stand out, carpets in oriental style or in any case from different ethnic cultures, both in terms of shape and hue. While usually the rule is to choose only a few hues, a couple or at most three, to combine, in eclectic interior design one can broaden the palette. Soft colours can co-exist with bolder ones, for example.
Need to furnish your home or a single room?
Choose a top-notch woodworking shop.

We have over 50 years of experience!
Contact Us
Il Piccolo, a second generation family-run joinery, opens its own showroom in Lugano. With over 50 years of experience, Il Piccolo brings with it a wealth of technical and design knowledge of the highest level, thanks to the numerous interiors designed and furnished all over the world. In particular, Il Piccolo has a wealth of experience in the design and production of several corner wardrobe models. Finally, Il Piccolo represents the world's most prestigious furniture brands.
Our company designs, manufactures and sells the best of made-in-Italy interior design, following the customer from the design to the realisation, delivery and installation of the work, supplementing the process with a precise and professional assistance service. Looking for the ideal corner wardrobe for your room? CONTACT