Il Piccolo Blog
Entrance coat rack: tips for choosing the right model and where to place it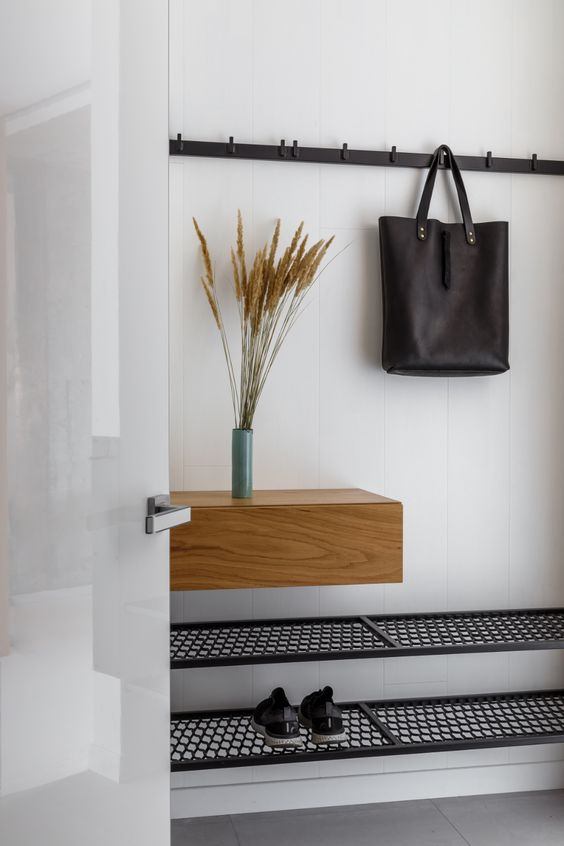 When considering the purchase of entrance coat rack, it is essential to carefully examine the different options available.
The main alternatives include models with an essential design, which combine simplicity and functionality, designer models, with more original and sophisticated lines, and unusual models, which are perfect if you are looking for a solution that furnishes the space in a decisive way.
Which models of entrance coat rack should be considered?
The simplest models, with their clean, no-frills design, are the advisable choice for rooms where the guiding principles of interior design are cleanliness and order. Coat racks of this type can be successfully inserted in smaller entrances: in this type of environment, they contribute to giving the space a sober and uncluttered look.
The design models, on the other hand, are distinguished by their originality, stylistic research and careful aesthetics. These accessories go beyond their mere functionality, becoming important decorative elements. They are particularly suitable for those who want their entrance hall to express a well-defined personality and have a distinctive style. They can find their place equally well in modern environments or in homes where furnishing is an essential part of the living experience.
Finally, unusual coat racks are characterised by the use of distinctive shapes and bright colours. The latter break sharply with tradition through unusual structures and colours that catch the eye. They prove to be the ideal solution for the entrances of houses with a creative and youthful style.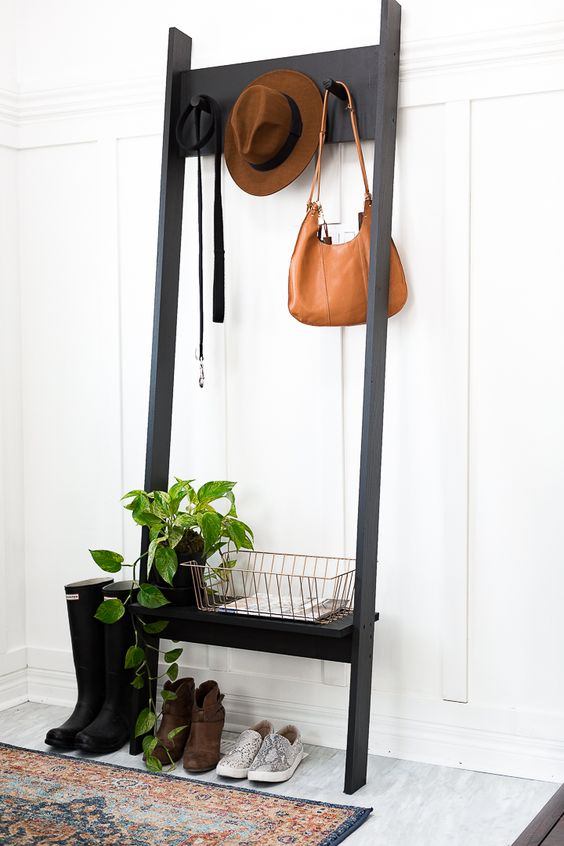 What needs to be considered when choosing a entrance coat rack?
In order to choose the right entrance coat rack, there are several aspects that need to be evaluated. The element that most influences the decision-making process is the available space. By carefully examining the dimensions of the entrance hall, it is possible to determine which type of coat rack best fits the room.
In small entrances, for example, a wall-mounted coat rack is often the most efficient choice. Since it is fixed to the wall and does not consume floor space, it helps to keep the room freer and gives a greater feeling of lightness. In large entrances, on the other hand, one can consider a coat stand or even a coat wardrobe. In both cases, through these coat racks, one can fulfil one's storage needs and, at the same time, furnish the room in an elegant manner.
In addition to considering the size of the space to be furnished, it is also essential to consider the practical requirements to be met. Consideration must be given to how many people live in the house and how often guests are invited. In this way, one can get an idea of how many coats, jackets, scarves and other accessories should be placed on the coat rack and, consequently, deduce its optimal capacity.
The personal preferences of those who will use the hanger on a daily basis should always guide the choice. In addition to stylistic considerations, it is essential to take into account the best type of coat rack for one's home. The choice is essentially between a wall-mounted coat rack, which is ideal for saving space and giving the entrance a clean, linear look, and a floor-standing model or a hall wardrobe.
To make the right choice, it is also useful to consider what functions each model of entrance coat rack performs. While some only serve to hang coats, bags and scarves, others also serve as umbrella stands, solving the problem of where to put wet umbrellas when you return home. Some models can also be transformed into furnishing objects that help keep the entrance tidy and, at the same time, decorate it in a neat way.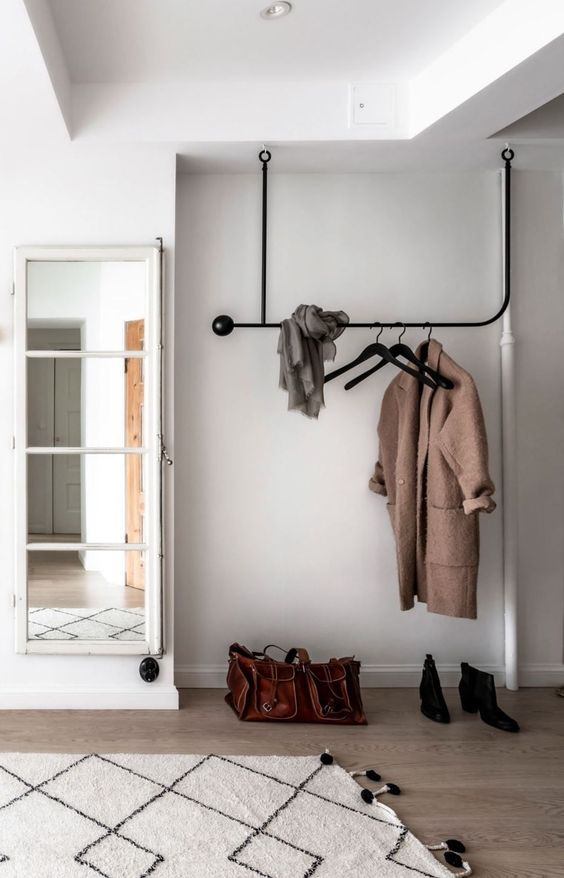 Best tips on how to choose a entrance coat rack?
In order not to make mistakes when choosing hangers for the entrance hall, it is very important to carefully measure the size of each model. By comparing the space occupied by the coat rack you are considering with the space available, you can check that the model you choose does not obstruct doors, mirrors or other furniture in the entrance.
To ensure that the entrance is harmonious and cosy, it is very important that the chosen coat rack is consistent with the furnishing style of the house. Those who prefer to move around in rooms furnished in a minimalist manner can opt for a simple wall-mounted coat rack made of metal or wood. Those who want to give more personality to the entrance, on the other hand, can opt for an entrance coat rack made of solid wood and with carved details. Alternatively, you can opt for a designer model.
Style considerations also have a profound influence on the choice of materials and colours. Although most coat racks are made of metal or wood, you could also consider other materials such as natural stone, innovative materials or plastics.
As far as colours are concerned, however, the choice essentially depends on the atmosphere you want to give your home. Light natural wood complements a Nordic décor perfectly, while a entrance coat rack that has been painted in bright colours is a great way to add some personality to a room that is young and contemporary.
Need to furnish your home or a single room?
Choose a top-notch woodworking shop.

We have over 50 years of experience!
Contact us!
Il Piccolo, a second generation family business, opens its showroom in Lugano. With over 50 years of experience, Il Piccolo brings with it a wealth of technical and design knowledge of the highest level, thanks to the many interiors designed and furnished around the world. In addition, Il Piccolo represents many of the best international luxury furniture brands. We design, manufacture and sell the best in design. Also with regard to La Cornue kitchens, we follow the customer from the design to the realisation of the project, integrating the whole process with a precise and professional service.CONTACT US