Il Piccolo Blog
Expensive beds: what are they and how to choose them according to your sleeping needs?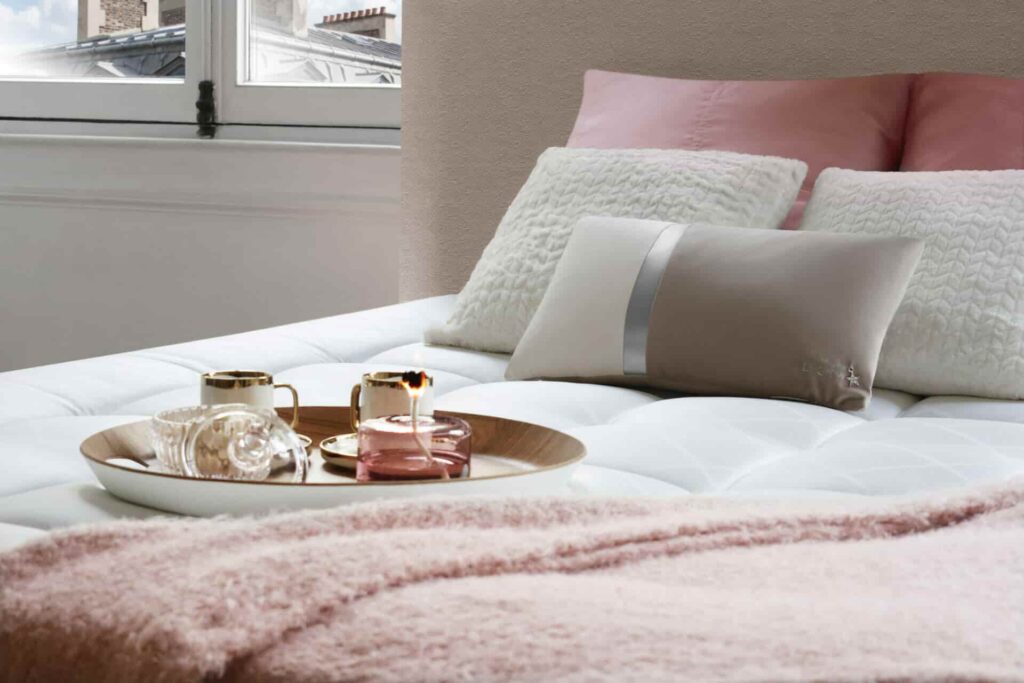 What towers at the centre of the world's most exclusive bedrooms? The answer is simple: expensive beds that make resting a caress, luxury objects that literally make interior design lovers dream.
These are not just furniture or high-quality mattresses. They are true works of art, born from the union of research, design and craftsmanship. Let's take a look at the features and merits of some of the world's most famous expensive beds.
The world's most expensive beds are cult objects of design and research
In modern interior design, the bed is not simply a piece of furniture consisting of a frame and a mattress, however good they may be. The role of the bed is central to people's rest and well-being. On the quality of sleep, energy levels and the body's state of health also depend. For these reasons, it is more properly referred to as the 'sleep system'. It follows that the priority in furnishing choices must be to ensure good sleep, through beds that balance design and quality.
What all popular expensive beds have in common is the use of premium materials, both in mattresses and frames. For mattresses, materials are used that ensure breathability and control of temperature and humidity levels. Equally important are the choices regarding the spring system and the stiffness of the structure. The mattress must support the body and promote muscle relaxation, with areas of differentiated bearing capacity.
For its part, the outer structure of the bed must accommodate and support the mattress, while conveying an idea of luxury and exclusivity. From the use of rare and valuable woods to the use of precious metals and smart structures, some manufacturers offer very original sleeping solutions.
A careful search for materials for a top-class sleeping system
The best sleeping systems provide the right support for the musculoskeletal system and ensure perfect energy recovery during the sleeping hours. In expensive beds, special materials are used, the characteristics of which increase comfort during the night's sleep.
In some beds, horsehair, for example, is used. In addition to being durable and long-lasting, this material ensures perfect breathability and regulates temperature and humidity, so that you can always rest in optimal conditions. Those who follow a vegan lifestyle can instead opt for a mattress made of vegetable horsehair. This solution offers the same advantages as horsehair of animal origin and thus ensures equally restful sleep.
In other cases, wool fibres are used, but not just any wool. Merino wool, cashmere, alpaca wool or camel wool are some of the most valuable alternatives that can be used to build high-quality, breathable and hypoallergenic mattresses.
The mattress must then be accompanied by a bed base that offers adequate support and a piece of furniture whose structure must communicate the quality of the sleeping system. In addition to wood, manufacturers of expensive beds often use other materials to make frames and headboards. Among the most expensive and exclusive solutions are gold frames or beds equipped with sensors and sophisticated technological systems. In short: technology also enters the bedroom, to make sleep a truly regenerating moment, as it really should be.
Which are the most expensive beds to take inspiration from for your own home?
One of the most expensive beds in the world is the Vividus system by Hästens. Handcrafted in every detail with a careful mix of materials, it is an exclusive and elegant solution. This sleeping system is aimed at refined and luxurious bedrooms, complemented by luxurious furniture. The accessories on offer are equally luxurious.
Equally refined and well-designed are the Tréca beds. The French company offers everything you need to create a top-notch sleeping system: mattresses, frames, headboards and accessories that will allow you to create an extremely comfortable and designer bedroom. You can also request the creation of made-to-measure and customised mattresses, choosing the materials you prefer. Again, these are expensive beds, the effect of which on your night's rest is truly amazing.
Those looking for an elegant and functional bed system can also consider the beds of the Swiss company Elite. The 100% handcrafted production and the use of high quality materials guarantee excellent levels of rest and also allow for customisation of the models.
To accompany these high-end mattresses, one can choose beds with the most varied structures. Canopy beds are great for those who want to give their room a chic, retro look, while a high-tech structure equipped with screens, lights and sound systems is ideal for modern bedrooms where technology and home automation are the stars. Again, design solutions with low environmental impact materials are the perfect choice for those who have opted for sustainable furniture.
As we have seen, there are more expensive bed models. Their structure and mattresses make them objects of the highest aesthetic value, but above all capable of guaranteeing a healthy and regenerating rest for their lucky owners.
Devi realizzare un progetto di Interior Design?
Devi arredare casa o un singolo ambiente?

Scegli una falegnameria di alto livello.
Contattaci
Il Piccolo, a second-generation family-run joinery, opens its own showroom in Lugano. With over 50 years of experience, Il Piccolo brings with it a wealth of technical and design knowledge of the highest level, thanks to the numerous interiors designed and furnished throughout the world. In addition, Il Piccolo represents the most prestigious brands of furniture worldwide. Il Piccolo designs, produces and sells the best of the interior design made in Italy, following the customer from the design to the realization, delivery and installation of the work, integrating the process with a precise and professional assistance service. CONTACT US!