Il Piccolo Blog
How to find a compromise between utility and design for your fitted wardrobe bedroom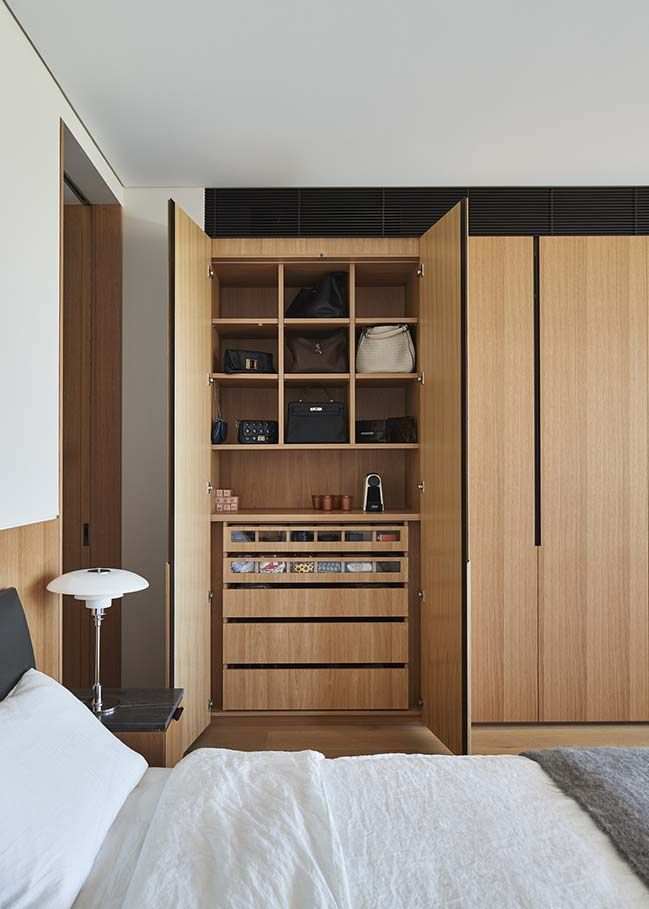 The wardrobe plays a fundamental role, choose it well
Prints, photographs, furniture that serves as a bookcase or a TV stand: there are many ways in which most people would like to occupy an entire wall in their bedroom. Often, however, the need for space to store one's carbinet requires a fitted wardrobe bedroom. It will occupy the entire wall, from floor to ceiling, leaving no space on that wall for little else. A fundamental atout for having light and a healthier and fresher environment is to have a window in the bedroom, but it must be considered that the wall where it is obtained cannot then be the one destined for the wardrobe. It can be understood, therefore, how it is essential that the wardrobe, useful and functional, also becomes attractive and design-oriented: it occupies an important surface area and role in the room, and choosing it correctly is essential to give the entire room the look you want.
What is a built-in wardrobe?
As mentioned, a built-in cupboard is a cupboard that occupies the entire wall, from side to side, and from ceiling to floor. In fact, to simplify, the entire wall is occupied by the cabinet. Big, then? Obviously it depends on the square footage of the room, which determines the size of the wall. You can have a small or a large fitted wardrobe bedroom, but what is clear is that it occupies an important part of the room, and therefore needs to be well thought out so as not to be excessively bulky and heavy and to be able to add a touch of design to the whole.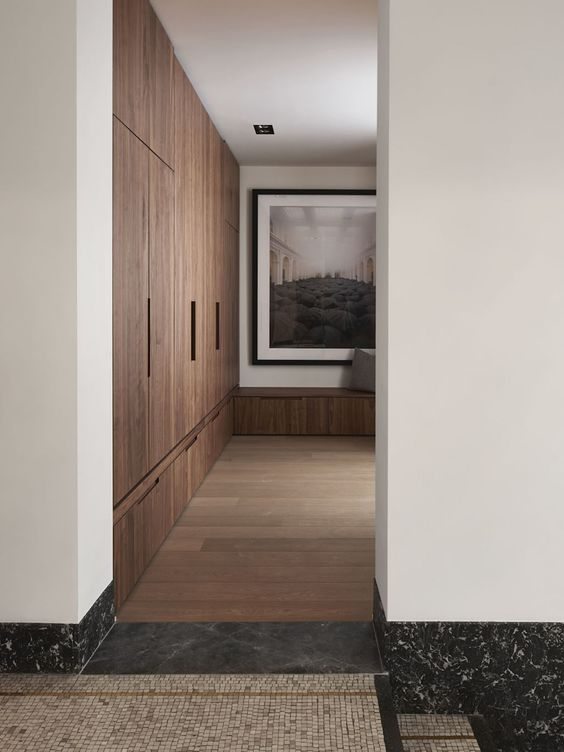 The challenge is balance: you need a wardrobe that is spacious but not too bulky
When it comes to functional furniture such as wardrobes, the real challenge is to find a balance between the need for space and aesthetics. Every available inch must be exploited without neglecting the effect this has on the interior design of the room, which if it is a bedroom must be relaxing and cosy. A fitted wardrobe bedroom must be deep, so that it can hold clothes and accessories, but at the same time not too much so as not to be cumbersome, especially if you are dealing with a not very large surface area. To save some space, you can choose sliding doors instead of hinged doors, as the latter need space to open, while the former do not.
A fitted wardrobe bedroom must be a compromise between the need to be spacious and the need to look good. The greatest risk, since it is a piece of furniture that covers the entire wall in width and height, is that of being extremely heavy and shrinking the room. Precisely for this reason, it is necessary to evaluate the overall effect well before choosing solutions such as corner closets, which are also very useful as a space-saving idea.
When is a made-to-measure fitted wardrobe bedroom advisable
Is it worth having a custom-made solution made? It depends on the context, but often the answer is yes. More and more often we have to deal with rooms with out-of-the-ordinary dimensions, and therefore to really have the possibility of using every available space, including niches that would otherwise be little used, a made-to-measure wardrobe can be envisaged, especially in special rooms such as attics or other rooms with sloping ceilings.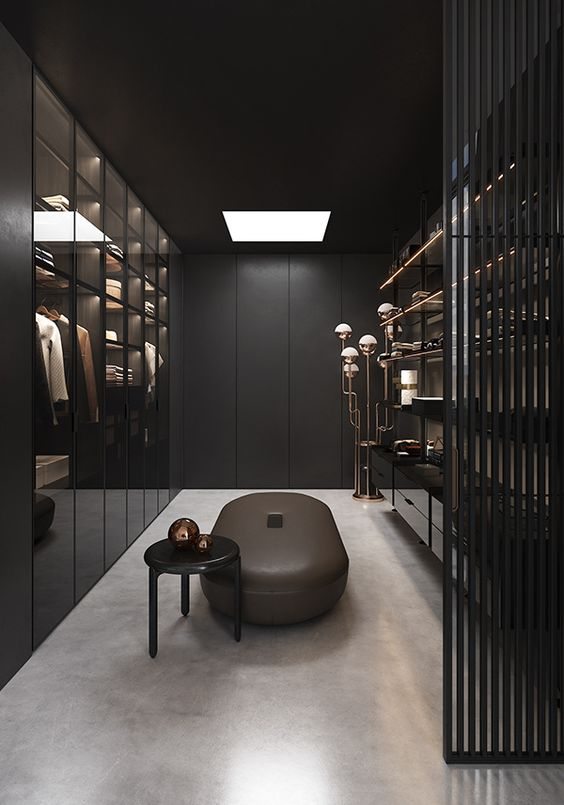 Materials and details, choose carefully so as not to "shrink" the room
In a bedroom made entirely of wood, for example, the fitted wardrobe bedroom can be integrated into the rest of the furniture, especially if all the furniture is left unfinished. In more modern rooms, a more modern material such as metal is often used. The advice is to opt for geometries and colours that do not give a feeling of heaviness. Therefore, colours that are not too dark or excessive decorations are better: the finishes are welcome, but they must be refined and delicate, as in the case of wood panelling. And take care of the lighting in the room, with a positioning of the lights that allows good brightness to be maintained.
Need to furnish your home or a single room?
Choose a top-notch woodworking shop.

We have over 50 years of experience!
Contact us!
Il Piccolo, a second generation family business, opens its showroom in Lugano. With over 50 years of experience, Il Piccolo brings with it a wealth of technical and design knowledge of the highest level, thanks to the many interiors designed and furnished around the world. In addition, Il Piccolo represents many of the best international luxury furniture brands. We design, manufacture and sell the best in design. Also with regard to La Cornue kitchens, we follow the customer from the design to the realisation of the project, integrating the whole process with a precise and professional service.CONTACT US