Il Piccolo Blog
For those who want to rest with class, luxury classic double beds are a must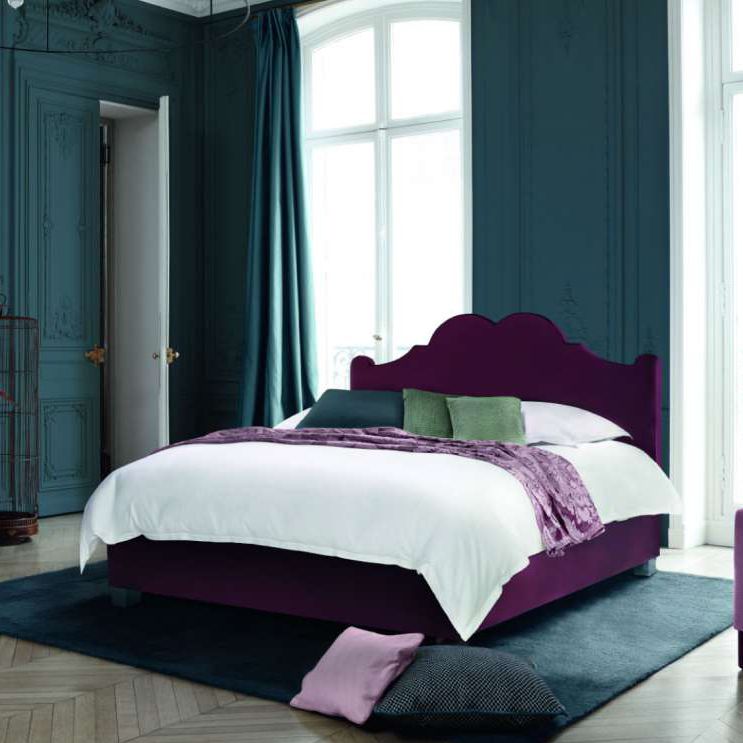 Luxury classic double beds, the undisputed kings of the room!
If you are looking for that extra detail, which will guarantee elegance and exclusivity to your room, you will be on the safe side by choosing luxury classic double beds. The bedroom is the room of the house that, more than any other, needs class and intimacy. Furnishing it with care and a focus on detail is therefore of great importance. This type of bed must be placed in this context with an eye to the furnishings already present, so that they can highlight it and, at the same time, be the undisputed kings of the room.
Solid wood: strength and luxury
In order for a double bed to be defined as luxury, it must be made of precious materials such as solid wood. This is the material par excellence used to make beds that combine classicism and luxury, and it is not uncommon for it to be finely worked by craftsmen, making it even more refined. For a truly refined choice, beds with soft, visible lines and delicately inlaid wood are perfect, with an upholstered interior and a partially upholstered headboard, because there is usually a frame, also made of solid wood. The upholstery is usually capitonné. These are the only two materials – upholstery and solid wood – suitable for luxury classic double beds. Any other type of product is not well suited to the elegance and comfort that should characterise this type of bed, and is therefore not recommended.
The colours of classic luxury double beds
The key word here is "classic". The colours, therefore, should be those that relate to the classic style, i.e. white, but also light blue, pink, grey or green. All light colours can replace white if it is not to your liking. It is also not uncommon for such beds to be left in the natural wood colour. This choice brings with it a small risk, that of penalising the luxury effect in the room, leaning towards an image that tends more towards the rustic, but, if this appeals, it is certainly an option worth considering.
Bed models, combining classicism and elegance
One of the favourites of couples is the classic luxury double bed. If you are looking for something different, you can opt for classic luxury double beds with storage space in which, for example, clothes can be stored when the seasons change or in which linen can be stored.
The customer who, on the other hand, is looking for that type of double bed that is classic and luxurious, capable of leaving him or her speechless, will be satisfied by opting for a canopy. In this case, it is important to maintain an effect of lightness, so that it does not weigh down the room, but gives it an air of light-heartedness. Curtains are therefore very important and must be chosen to be almost impalpable.
Integrating classic luxury double beds with the rest of the furniture
As mentioned, this type of bed is certainly not designed to go unnoticed, on the contrary, it is a candidate to easily become the centrepiece of the room. In spite of this, it is important to insert it with care and attention in the context, taking into account the furniture already present or the other elements that will be inserted. The other furniture, in order not to disfigure or make the classic luxury double beds clash, must be made of wood, and do not forget the refinement. Light-coloured framed doors and details such as bedside tables and chests of drawers, whose colours must reflect the worked lines present in the headboard of the bed, are well suited. If well calibrated, boiserie can be inserted: but be careful not to make the environment too heavy, which must in any case be relaxing. Naturally, a certain continuity and harmony is also needed in the colours of the entire furnishings, perhaps using colours that recall the concept of relaxation.
Devi realizzare un progetto di Interior Design?
Devi arredare casa o un singolo ambiente?

Scegli una falegnameria di alto livello.
Contattaci
Il Piccolo, a second-generation family-run joinery, opens its own showroom in Lugano. With over 50 years of experience, Il Piccolo brings with it a wealth of technical and design knowledge of the highest level, thanks to the numerous interiors designed and furnished throughout the world. In addition, Il Piccolo represents the most prestigious brands of furniture worldwide. Il Piccolo designs, produces and sells the best of the interior design made in Italy, following the customer from the design to the realization, delivery and installation of the work, integrating the process with a precise and professional assistance service. CONTACT US!