Il Piccolo Blog
Furnishing your home in an industrial style, the guide to the perfect loft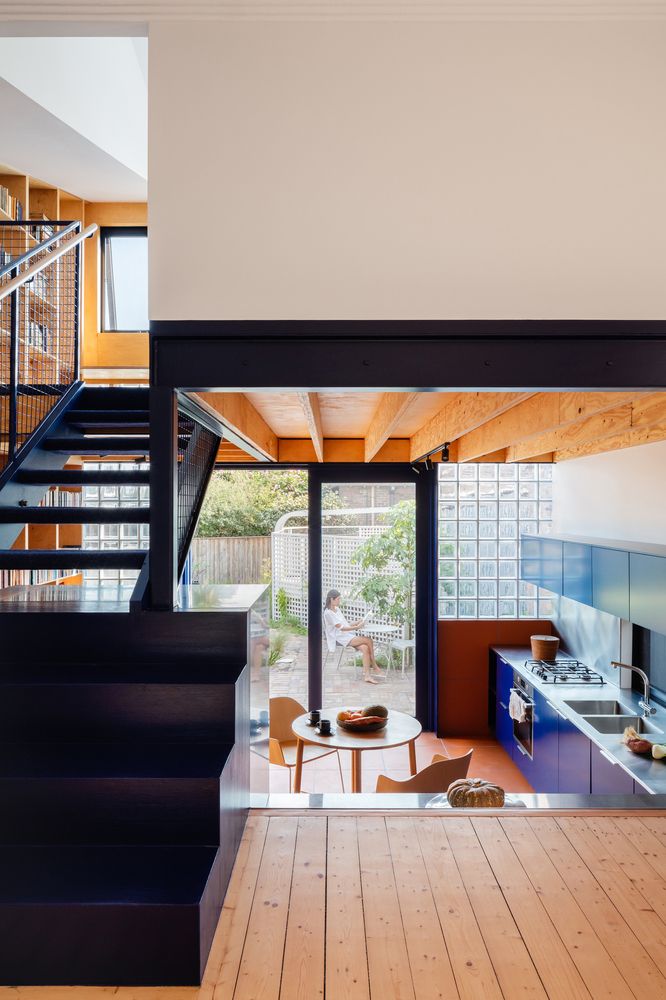 The TV series decree: furnishing a house in industrial style is cool!
How do you furnish a house in industrial style? It is the favourite home look of the millennial generation, but it can also meet the needs of the adult client.
Characterised by an urban look, furnishing a house in an industrial style is certainly reminiscent of the television series loved by young people. The industrial style was born in America in the 1950s. Warehouses, factories and offices were freed and recovered, using them as luxury flats.
The spaces, called lofts, are characterised by exposed plant and piping, raw materials, metal, live pillars, large English windows, bricks and continuous concrete floors.
America and Europe: what to use to furnish your home in an urban style
This gives rise to the industrial chic style, which allows you to furnish your home in an industrial style. There is a mixture of American urban, which is impossible to copy faithfully, and our contemporary. Lacquered furniture with semi-gloss or resin effects and parquet flooring are permitted here. If you are thinking of furnishing your home in an industrial style, you run the risk of making a very inelegant mixture of styles. It is important, therefore, to contact a professional who can furnish the entire flat in an industrial style (it is forbidden to furnish a room in an industrial style and have other rooms in other styles, for example modern).
The urban style and the sense of unfinished. This is not a mistake, it must be there!
The industrial style is well suited to furnish spacious flats with lots of empty spaces. Vintage and original pieces are usually used for the furniture. It is not advisable to put in many elements; putting in too many risks causing a claustrophobic effect. The open space is perfect for the industrial style.
A house furnished in an industrial style should give an idea of unfinishedness. Cement, old wood and ceiling installations should not be hidden; on the contrary, they should be enhanced. A sense of imperfection must therefore be sought and increased. How? By inserting ceiling beams, aged brick walls, avoiding ornaments such as curtains… this style is utilitarian.
Floors should be made of concrete or hardwood, and if they have any cracks, don't hide them; rather, every imperfection should be enhanced.
The real protagonist of the industrial look is metal; iron stairs or industrial shelving already present in the flat are therefore an added value to be accentuated. For the choice of other furnishings, metal tables, metal cupboards and iron bookcases are recommended.
If the flat to be furnished in an industrial style has a high height – as is usually the case in lofts – it is possible to build an iron loft to create a study from which to work from home or a sleeping area.
The industrial style goes well with both vintage and contemporary accessories. Vintage is preferable for those looking for a touch of warmth in an otherwise cold environment. The colours are mainly dark: raw wood, cement, iron, unfinished dark paintwork…
Industrial chic, on the other hand, appeals to those who prefer large, specially designed lights, shinier parts and hidden LEDs.
When furnishing your home in an industrial style, dare to mix!
Mixing elements in the industrial style is not a mistake, on the contrary! Wooden chairs, leather sofas, pop posters, images reminiscent of America: you can dare. Certainly not to be underestimated is corten, a material that recalls the colour of rust.
In the living area, those who furnish a house in an industrial style will opt for clean, essential lines, which dominate in the kitchen, the undisputed queen of the area. Stylised chairs that recall simplicity and a table made of reclaimed wood can enrich the kitchen. For the bedrooms, iron can be the undisputed protagonist of the bed and furniture, but it is possible to add fabrics in natural colours and carpets, to bring a bit of softness.
For the bathroom, you can play it safe by choosing metal and enriching the environment with cement finishes and vintage tiles. The vintage bathtub replaces the shower. The structures of the bathroom furniture are essential and made of steel, with the pipes on display.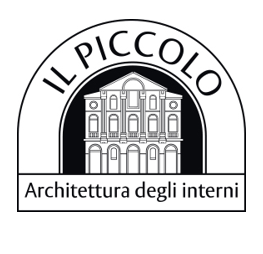 Il Piccolo is a company specialising in interior architecture. In the sector we are today a recognized brand, which has been able to become the spokesman of the made in Italy all over the world.
For over 50 years, we have been serving the most demanding customers and the most innovative designers. Born as upholsterers, over time we have become interior designers, having the privilege and the ability to work with the most famous names in the fashion industry and with architects representing the most prestigious names in international interior design.