Il Piccolo Blog
Contract furniture: the guide to making all the right choices in your interior design projects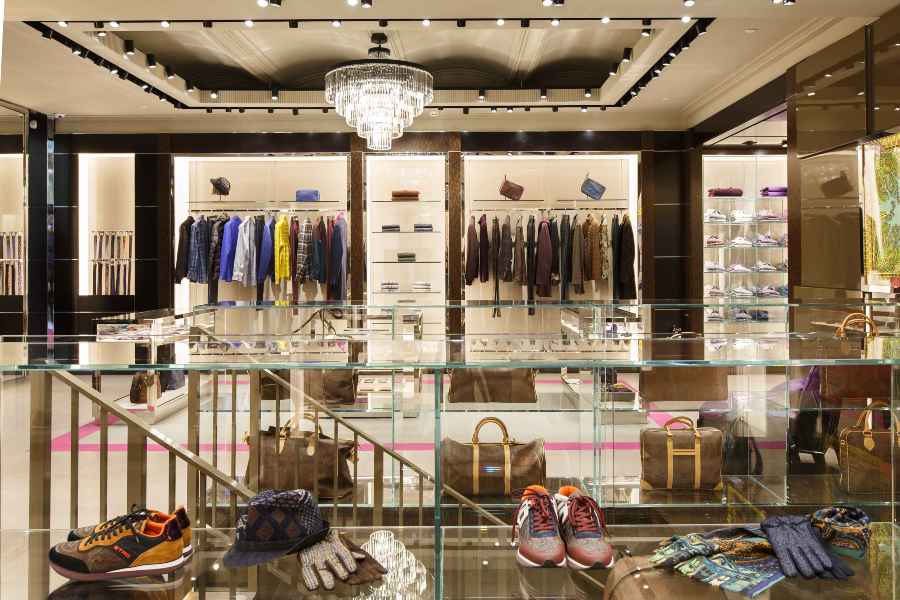 What is contract furniture? How do you make the right choices for an interior design project that requires high and very high quality furniture? And again: how do you select a carpenter – often referred to by the terms 'interior contractor' or 'general furniture contractor' – who is capable and reliable? In other words, how do you identify a joinery capable of producing furniture and accessories that are functional, durable and respectful of the objectives set by the commissioning architect or designer?
In this guide, we will give all the answers to the above questions. What's more, we will try to shed light on the most delicate questions concerning contract furniture supplies. And we will point out a whole series of useful tips to help you make the best possible choice.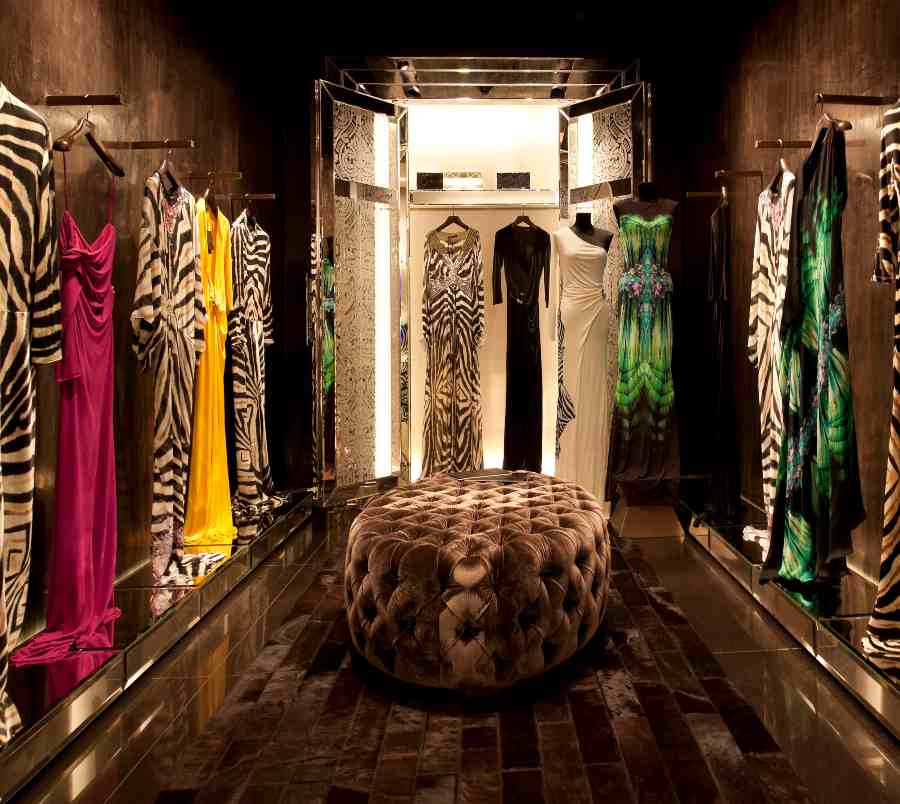 The definition: what is contract furniture?
As in any self-respecting guide, let's start with the basics. That is, let us ask ourselves what is the exact meaning of what represents the main theme of our investigation. Basically: what is contract furniture?
When we talk about contract in furniture, we are referring to furniture designed and manufactured for installation in commercial environments. In our case, commercial environments are for example shops, boutiques, offices, hotels, banks, insurance companies, restaurants and so on. For their part, contract furnishings are the most varied: chairs, tables, coffee tables, armchairs, sofas, showcases, cabinets, carpets, flooring, boiserie, lighting, etc.
The definition we have given is quite simple. However, in this guide, we will see that the contract furniture sector is anything but easy for those who approach it. In fact, few carpentries possess the experience, technical skill and machinery to be considered valid general furniture contractors. Few carpenters know how to build commercial furniture that simultaneously meets industry standards, the regulations in force in different countries and, finally, the needs of customers. It is by no means easy to create furniture and furnishings that can pass stringent tests to obtain the necessary certifications.
For all these reasons – and others of which we will say more later – finding your way in the world of contract furnishing is complicated. As a consequence, it is difficult to select a contract joinery that proves reliable. Nevertheless, our guide has set itself the task of clarifying what quality standards a supplier must meet. So that an architect's office can deliver projects that are executed in a workmanlike manner, i.e. fully compliant with the requirements and specifications laid down.
In the following section, we will focus on luxury contract furniture. That is to say, on the furnishing of high and very high value commercial environments. We are referring to high-fashion boutiques, the most luxurious jewellery stores, the dealerships of the great brands of haute horlogerie, international banks, starred restaurants, the most exclusive hotels and resorts, the headquarters and representative offices of large multinationals, etc.
In fact, those mentioned above are activities that require furniture of unquestionable value, the realisation of which poses considerable technical challenges to manufacturers. If we consider ourselves from the point of view of the client, these constraints imply the need to choose the best furniture supplier. Because this is the only way to be sure of obtaining the most appropriate contract furniture for the specific business.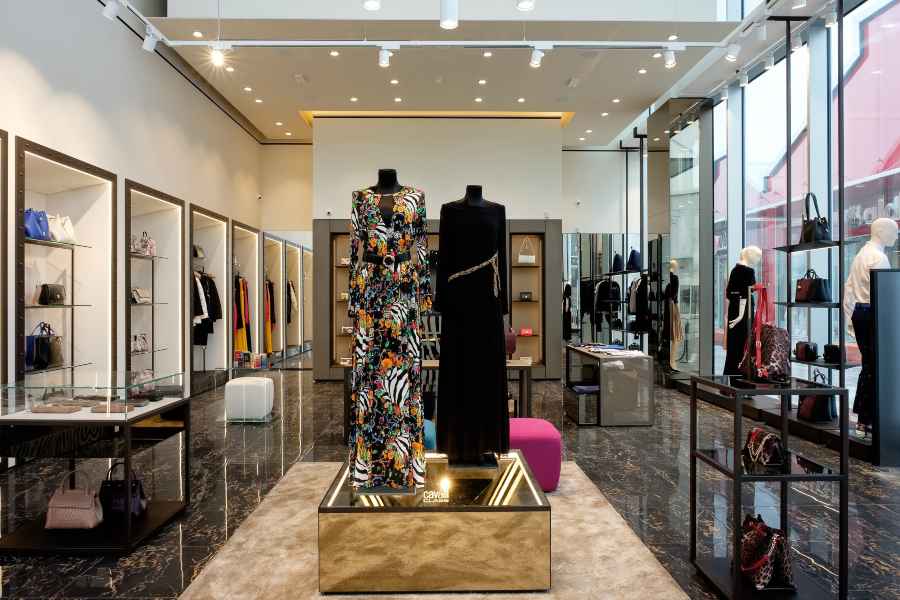 How to choose the best contract furniture manufacturer?
Not all cabinetmakers are the same. Most of them may serve a medium or low-profile clientele. Or they specialise in catering only to the fit-out requirements of a residential target group.
These considerations alone are useful in narrowing down the perimeter of choice to a rather limited number of contract furniture manufacturers. However, we would like to share a real list of requirements, which identify those who are the best luxury contract furniture manufacturers.
Here, then, is the list of characteristics that a top interior contractor must possess. If you rely on our check-list, you can be sure that you will not make a wrong choice.
– More than a decade of experience
We have already explained it before: the contract furniture sector is very competitive. Either because of the quality that is demanded by clients from carpentries, or because of the stringent constraints that have to be met for orders. In this sector, one cannot therefore improvise. On the contrary, it is necessary to have substantial expertise. This expertise is needed not only for the production of furniture, but also for its shipment, delivery and installation. And also for managing relations with individual design studios or designers. Each of these aspects hides greater or lesser pitfalls, which only the most experienced interior contractors know how to tackle and solve.
– The ability to design, build, deliver and install furniture
There are carpentries that create furniture for businesses, ship it, but do not follow the installation phase. On the other hand, there are carpentries that build contract furniture, ship it, and take care of its installation, but lack the design skills to interpret and understand drawings in the ideal manner. Therefore, in order to avoid any kind of misunderstanding and related inconveniences, it is a good idea to turn to a luxury carpenter with all-round experience as a contractor. This way, a single party takes care of all aspects of contract furniture, from assisting the designers in studying the best solutions to the installation of the furniture with its own personnel. (Personnel must be sent directly to the site).
– A customer care of excellence
Who will the architectural firm that is the client of the project talk to? Who will be its contact person in the joinery? A bored secretary? An ordinary employee, who perhaps has little experience in managing contract furniture orders? Who will it be, in short? Obviously, the design, manufacture, delivery and installation of luxury contract furnishings are operations that must be followed with scrupulous care. It is therefore necessary that the furniture supplier has customer care of absolute excellence. In the ideal situation, the architects are in direct contact with the owner of the joinery. So they can agree on every detail of the order and be sure about the quality of the final product and compliance with delivery times. The latter are often taken for granted, but this is not the case. Architects with significant experience in the contract furniture sector know that delivery delays are the order of the day. And that they are one of the most annoying inconveniences, because the deadlines to be met are often tight and leave little room for procrastination in the execution of work.
– The ability to process any material (and in any way)
When one thinks of carpentry, one immediately thinks of wood. The association springs spontaneously to mind. But wood is certainly not the only material for making contract furniture. In fact, it is possible to create furniture for commercial spaces with more or less precious metals, with state-of-the-art plastics in terms of materials engineering, with luxurious stones and marbles, with refined fabrics in the most exclusive styles and colours, with glass with unique properties. In practice, the possible choices in terms of raw or processed materials are endless. But the question must also be extended to the types of processing, i.e. production techniques. Because the same material can be processed in different ways, with a final effect that can completely transform the appearance of any piece of contract furniture. For example, there are many types of boiserie, which combine to create very different decorations. They range from panelling made of precious wood to those that resort to polyurethane frames, from carvings with magnificent inlays to realisations with carvings and engravings of great value. In short: a carpenter who is truly an expert in luxury contract furniture is certainly an expert in any type of material, mastering any type of technical workmanship.
– The ability to create customised contract furniture
Working on large-scale projects, when the production of standard furniture is required, is quite simple. However, things get complicated when machining involving a high degree of customisation is required. In fact, the industrial logic of scalability is not the same as machining that requires tailoring. Consequently, not all carpentries operating as general contractors are able to guarantee customised workmanship down to the smallest detail. Yet contract furniture often has to comply with what the designers have envisaged, with absolute fidelity to detail. So what to do? Which solution to opt for? The choice is compulsory: if you are looking for a joinery that is truly capable of creating customised contract furnishing, you must turn to those who have concrete – and demonstrable – experience in constructing highly customised furniture and accessories in finishes. The more complex your interior design project, the more this need needs to be satisfied.
– The quality of Made in Italy
All over the world, when one speaks of Made in Italy, one is certain to refer to objects and fittings of great taste and impeccable, unmistakable style. Italian style is unique, inimitable and a guarantee of true luxury. The same considerations apply to contract furnishings. Indeed, Italian furniture stands out for its beauty and uniqueness even when it is intended for commercial use. The trademark of Italian carpentry identifies the most valuable productions, i.e. those that can give a refined identity to any business project. This is why our suggestion is to always turn to an Italian carpenter's workshop. By doing so, the architectural firm and the end customer will be sure to acquire furniture of great workmanship, design objects that will be able to enhance the commercial spaces in the project to the fullest.
– Not just a supplier of contract furniture, but a true partner
In his search, a client should not simply limit himself to identifying a contract furniture supplier. In fact, as we have seen, the production of quality furniture is indeed essential, but there are also other aspects that must be taken into account. In this sense, a luxury carpenter's shop should be able to interface with the architectural studio, giving ideas and timely advice, useful for the perfect realisation of the interior design project. At the end of the day, the person who produces the furniture plays a fundamental role in the success of the work, as does the designer. And, as far as their part is concerned, they must be able to interface in a coordinated and fruitful manner with the client figures. This implies that the contract furnishing supplier represents a true partner for the architect's office and the client in general. In essence, this collaboration requires teamwork, which inevitably has repercussions on the final quality of the workmanship of the furnishings and on every other aspect that concerns them.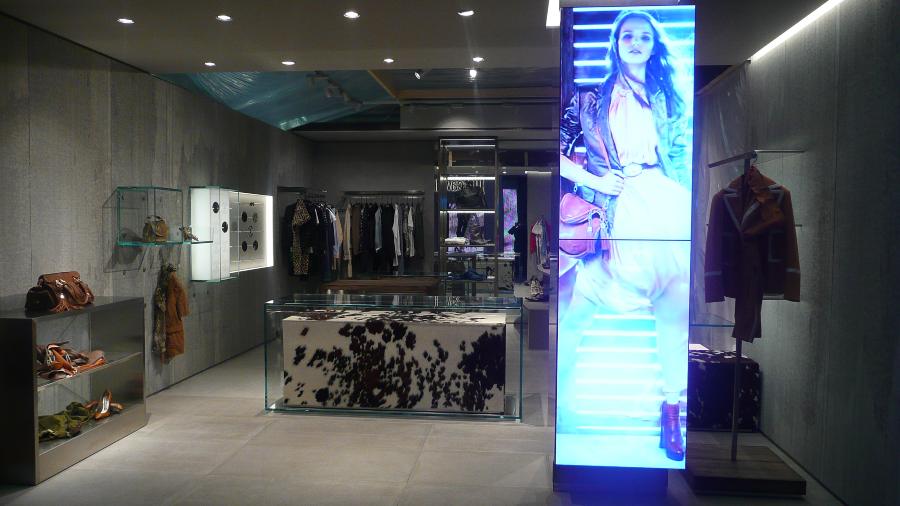 What are the characteristics of the best contract furniture?
Having understood how to choose the most suitable general contractor for luxury commercial furniture, let's go one step further. That is, let's see what are the characteristics of high-quality contract furniture, i.e. furniture that can actually fall within the ranks of the excellent or even extraordinary.
As we have already said, in the contract business, virtually any piece of furniture is needed: chairs, tables, coffee tables, armchairs, sofas, cabinets, showcases, cupboards, carpets, frames, flooring, wallpaper, woodwork, lighting systems, stained glass windows, doors and so on and so forth. The needs of interior designers often require carpentries to supply a large number of contract furnishings. And this goes beyond quality, which must in any case be of a high and very high standard, since our guide has examined the richest segment of the sector, i.e. the demand for luxury made-to-measure work.
So, what are the characteristics of the best contract furniture? In other words, how can one recognise furniture and accessories that are truly built to perfection and with materials of unquestionable quality? Here again, we have drawn up a list of requirements that these furnishings must possess.
– The ability to correctly interpret the designer's project
Just as an actor must fit into the part of the script, so too the individual piece of contract furniture must fit perfectly into the interior design project, respecting its 'philosophy'. What does this mean in practice? Every project follows a precise style, desired by the architect or designer who conceived it. Contract furniture must adapt to these design constraints, interpreting them effectively and harmoniously.
– The ability to adapt to the technical and bureaucratic regulations of the specific country
Every nation has its own particular regulations. The designer knows this and obviously takes it into account. It is the interior contractor's task to do the same, adapting to the contingent regulations and specificities. The end product of this effort is furniture for commercial use that complies 100% with the requirements of the individual location.
– The high customisation of furniture
The watchword is only one: customised. Quality of finish is not enough. The luxury of raw materials is not enough. Technical skill is not enough. Every interior design project has its own peculiarities. Contract furniture has to adapt to it. This is a fundamental element for the success of any interior design project that aims to fit out commercial premises.
– The great quality of contract furniture
Contract furniture worthy of furnishing a boutique, shop, office or shop of a major brand must be of absolute quality. We are not just referring to the quality of the materials it is made of. We are also – and, in some ways, above all – talking about the quality used in the realisation of its details.
– The uniqueness of the furnishings
This point is a direct consequence of the previous two, i.e. the high quality and high standards of customisation that contract furniture must possess. It therefore goes without saying that furniture intended for high-end and very high-end commercial use should be unique. That is, it must be ensured that the end result is a piece of furniture capable of making the style of the shop, hotel, restaurant, boutique, etc. unique, inimitable and unrivalled.
– The long life of furniture
Contract furniture is made to be beautiful to look at, to give the perception of luxury, but… also to last a long time! After all, it is still a rather large investment of money. Therefore, it is necessary that the furnishings guarantee a long life span so that the business can optimise its return on investment. Some examples of what we mean by long life in contract furniture? Carpets and flooring must be built to withstand being walked on. Furniture, chairs, tables and cabinets must withstand heavy use. The colouring, painting and lacquering of fabrics, furniture, walls and decorations must withstand light and heat. The various furnishings and accessories must be resistant to stress and handling. In addition, the cleaning and washing of the furnishings must not entail any risk of damage to the furnishings.
– Lighting that enhances the project is an integral part of contract furniture
Chairs, tables, cabinets, flooring, wall fittings… but also the lighting system! Interior design aimed at the contract world must in fact also include an appropriate lighting system. Consequently, it is up to you to think about it too. Keep in mind that inadequate lighting can hide the strengths of the furniture. If lighting is particularly neglected, it can even turn into a weak point for the entire project, thwarting both the designer's and the interior contractor's efforts.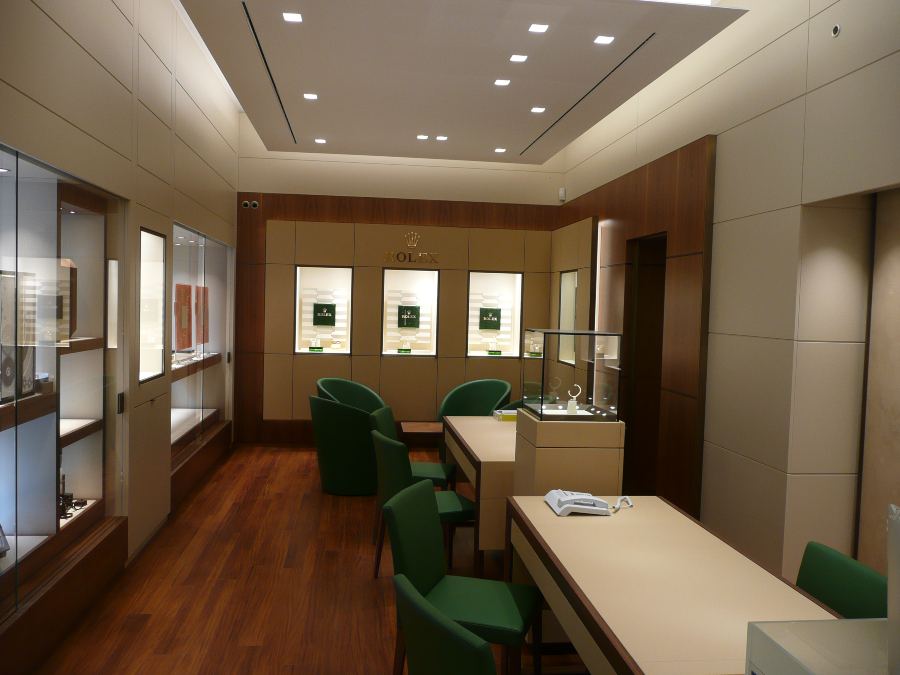 Contract furniture guide: some final considerations
Our step-by-step guide has answered all the questions we asked ourselves. Namely: what is contract furniture? How to make the most appropriate choices for an interior design project requiring high quality furniture? How to select a specialised joinery as interior contractor? How to identify one that is competent and serious? In other words, how to choose the best general contractor specialised in commercial furniture? And how can we be sure that he will be able to build furniture and accessories scrupulously in accordance with the design objectives of the architectural firm or designer?
As we have said many times, the contract furniture sector is a very difficult field. First of all, it is so for the clients, because they need to have the experience and sensitivity to choose the best supplier. Then, it is also so for carpenters, because you cannot improvise as an interior contractor overnight. With our detailed guide, however, we are confident that we have given you all the advice you need to make the right choice for your design needs. We have no doubt: you can now choose the best professionals on the market, those who are truly experts in interior design for commercial spaces.
If you want to listen the article
Il Piccolo, a second-generation family-run joinery, opens its own showroom in Lugano. With over 50 years of experience, Il Piccolo brings with it a wealth of technical and design knowledge of the highest level, thanks to the numerous interiors designed and furnished throughout the world. In addition, Il Piccolo represents the most prestigious brands of furniture worldwide. Il Piccolo designs, produces and sells the best of the interior design made in Italy, following the customer from the design to the realization, delivery and installation of the work, integrating the process with a precise and professional assistance service. CONTACT US!