Informal elegance since 1882
We are official Gervasoni dealers. For over 50 years, we have specialised in providing homes with refined, elegant, unique furniture.

Gervasoni is world-famous for creating informal yet chic furnishings, always in the name of great quality.

The hand of the great designer Poala Navone is clearly recognisable in the design and choice of technical solutions. Her unmistakable style has accompanied the brand to worldwide success.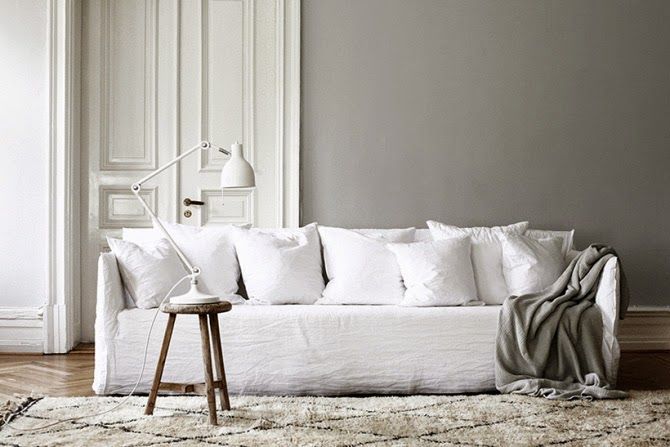 The Gervasoni collection par excellence? It is the famous GHOST line of chairs, comfortable and enveloping objects, just like their upholstery. Here, for example, is a linen reinterpretation of the Shabby Chic style, which features simple lines and is produced with a particular focus on sustainability.
Come and discover the GERVASONI collections!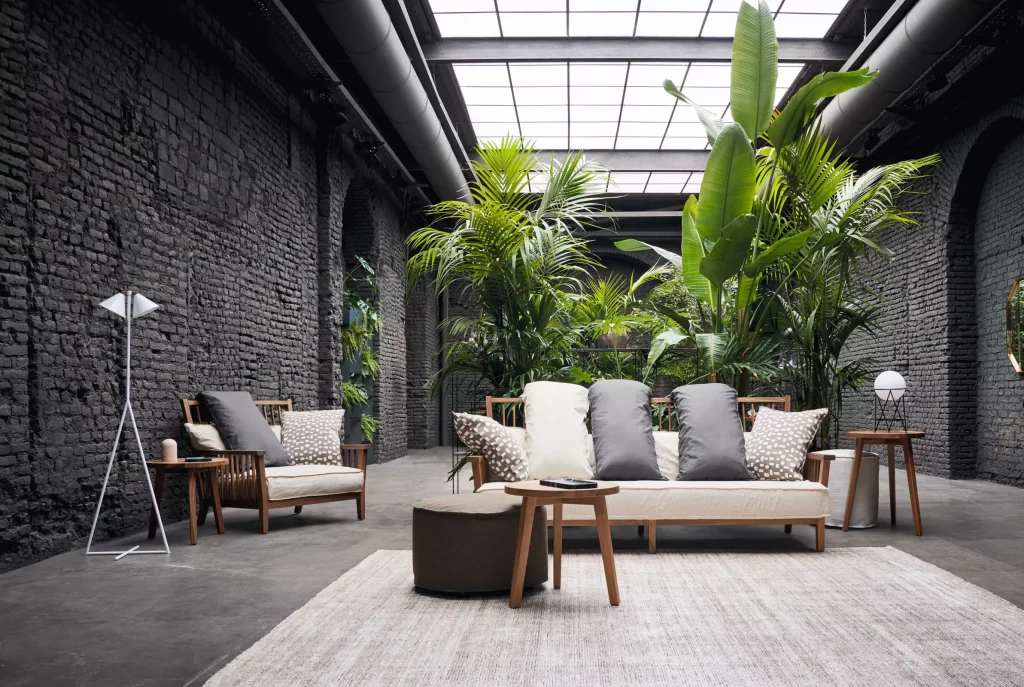 The GREY line is inspired by the Nordic style. It is a collection made of solid wood (walnut or oak), embellished by processing and shaping and unusual materials, such as stone, porcelain, aluminium or marble.

The LOLL sofa collection is also beautiful, modern and comfortable, made special by the attention to detail, the quality of the materials and the unique craftsmanship. The seat and back cushions are made with a soft layer of canalised goose down. Gervasoni has revived the traditional technique of using pocketed springs in the seat cushions. The result? A truly inimitable comfort.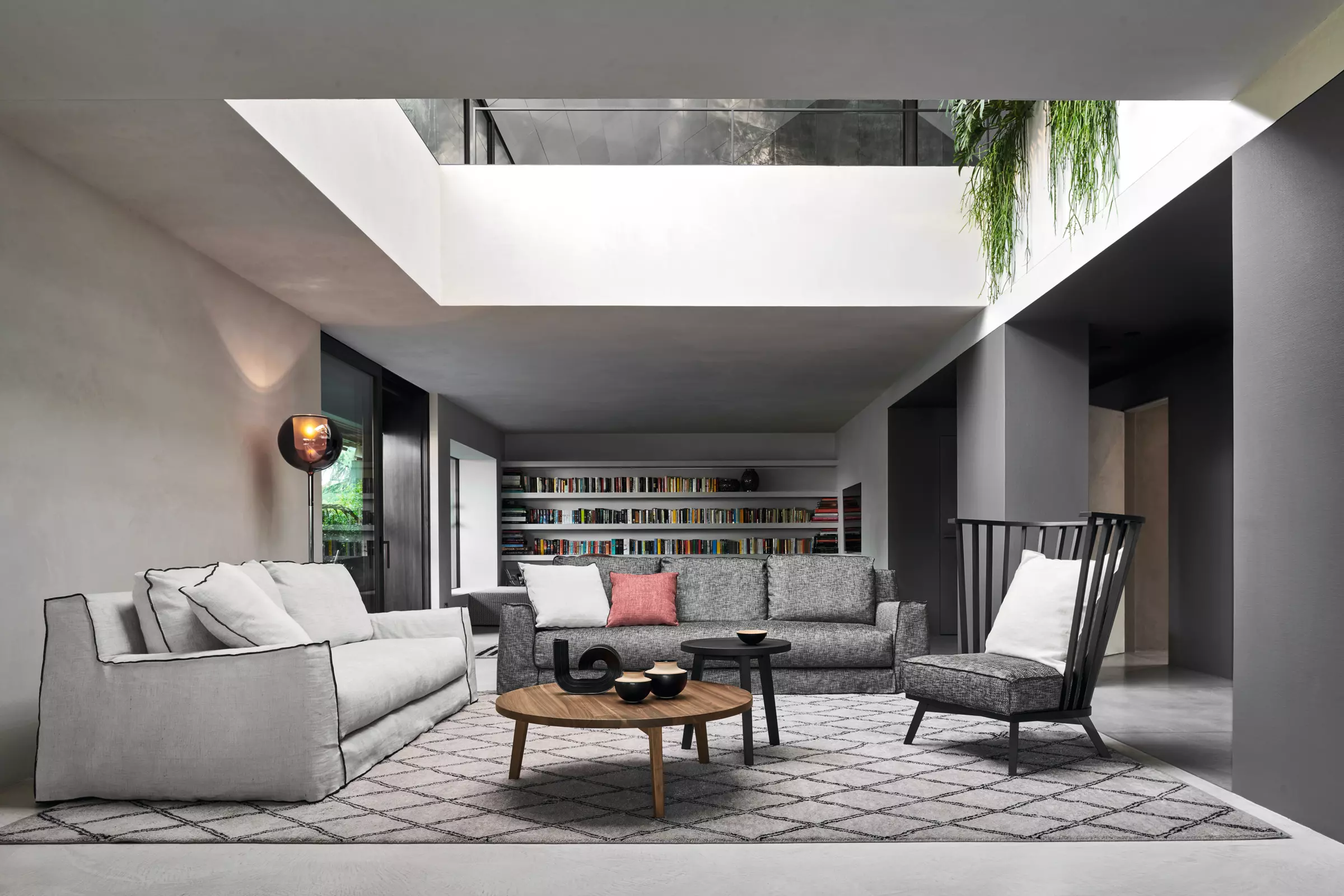 Come and discover the GERVASONI collections!
There is no shortage of beds, such as the DOUBLE. Its soft and reassuring shapes are a caress that invites you to abandon yourself in the arms of Morpheus. It is a textile bed, with removable covers, and a large headboard with two large oversized cushions.

Gervasoni has also designed splendid furnishing accessories. Some examples? The small tables made from small logs, the delicate ceramic objects, the fans with their original design.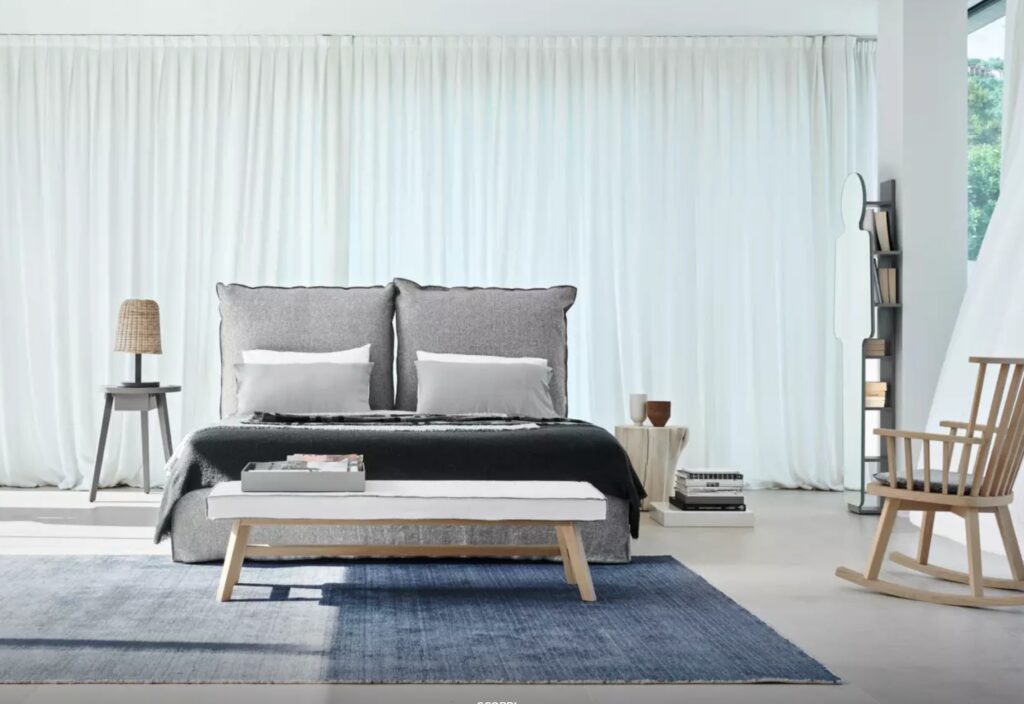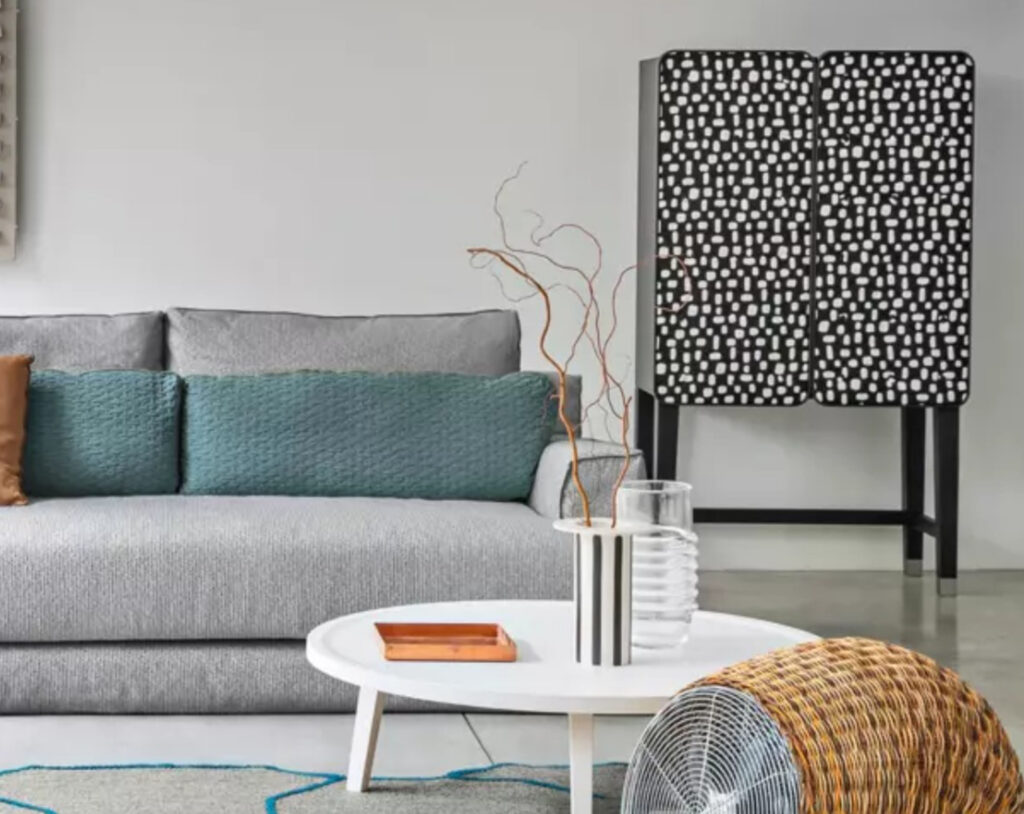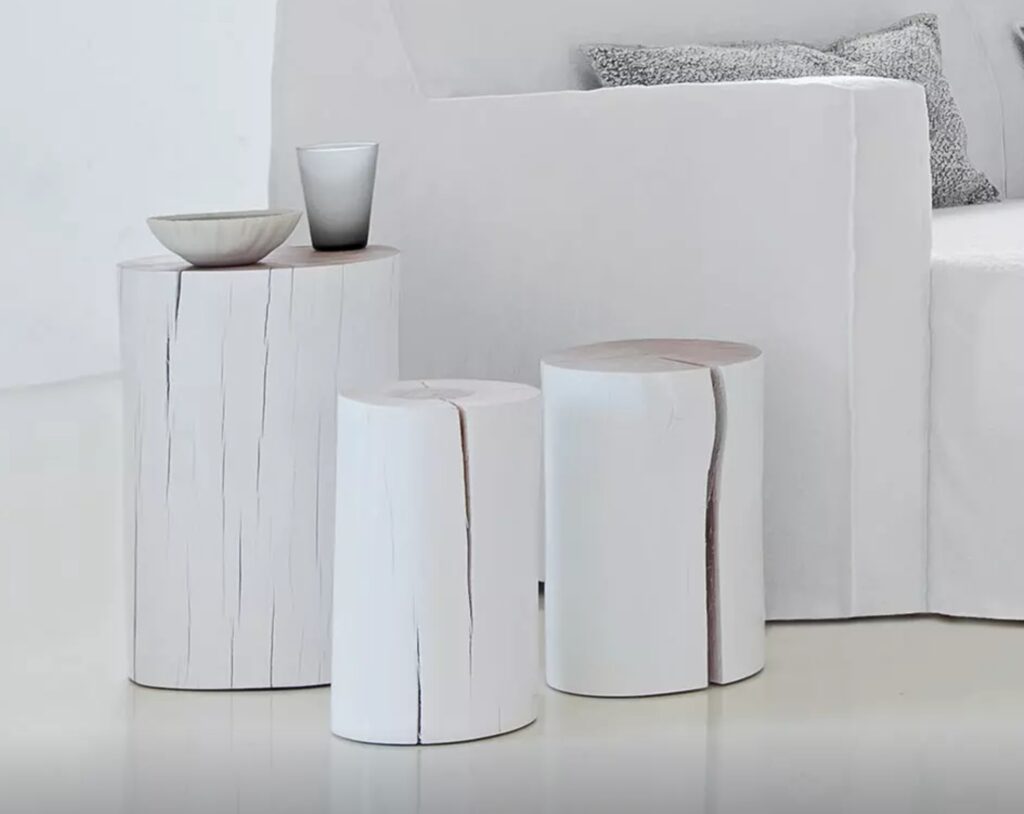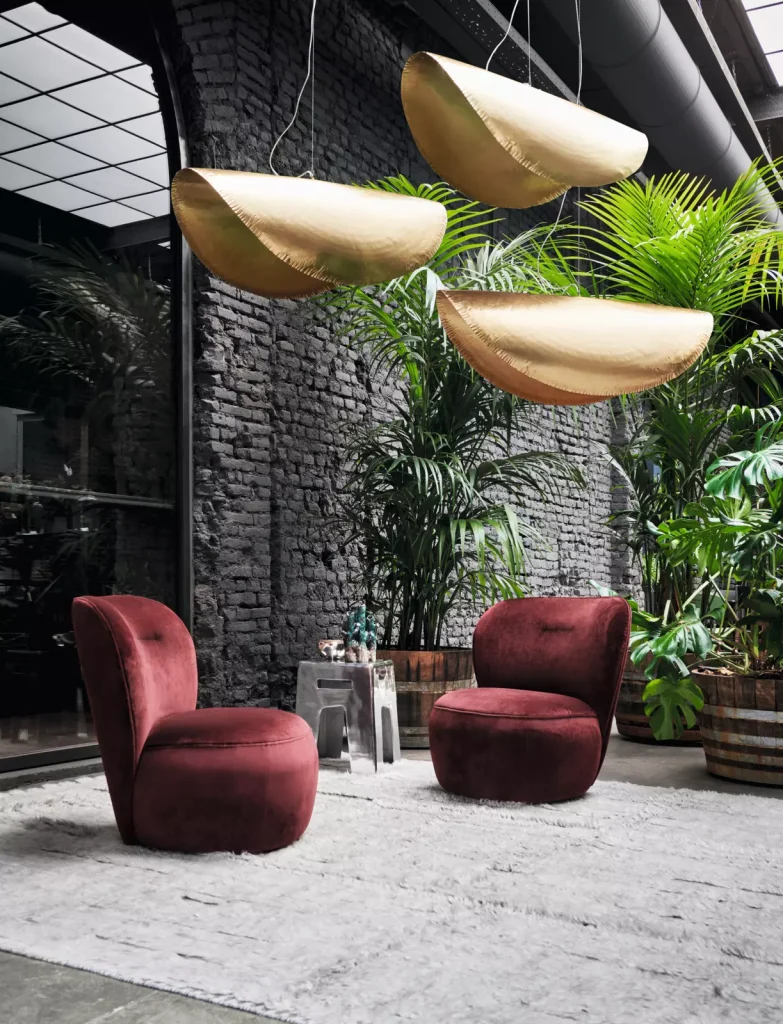 Wonderful lamps, such as those of the BRASS collection, able to characterize an entire environment with their beauty and uniqueness. BRASS lamps exploit the ductility of brass, which embellishes interiors thanks to its bright, warm, golden reflections.

There is also the outdoor "Gervasoni style". Original, colourful and informal, it is designed for those who want to give a chic touch to the outdoors. Here then is the WIND collection, which combines the balance and essentiality of light aluminium structures with the ductility and strength of natural teak armrests.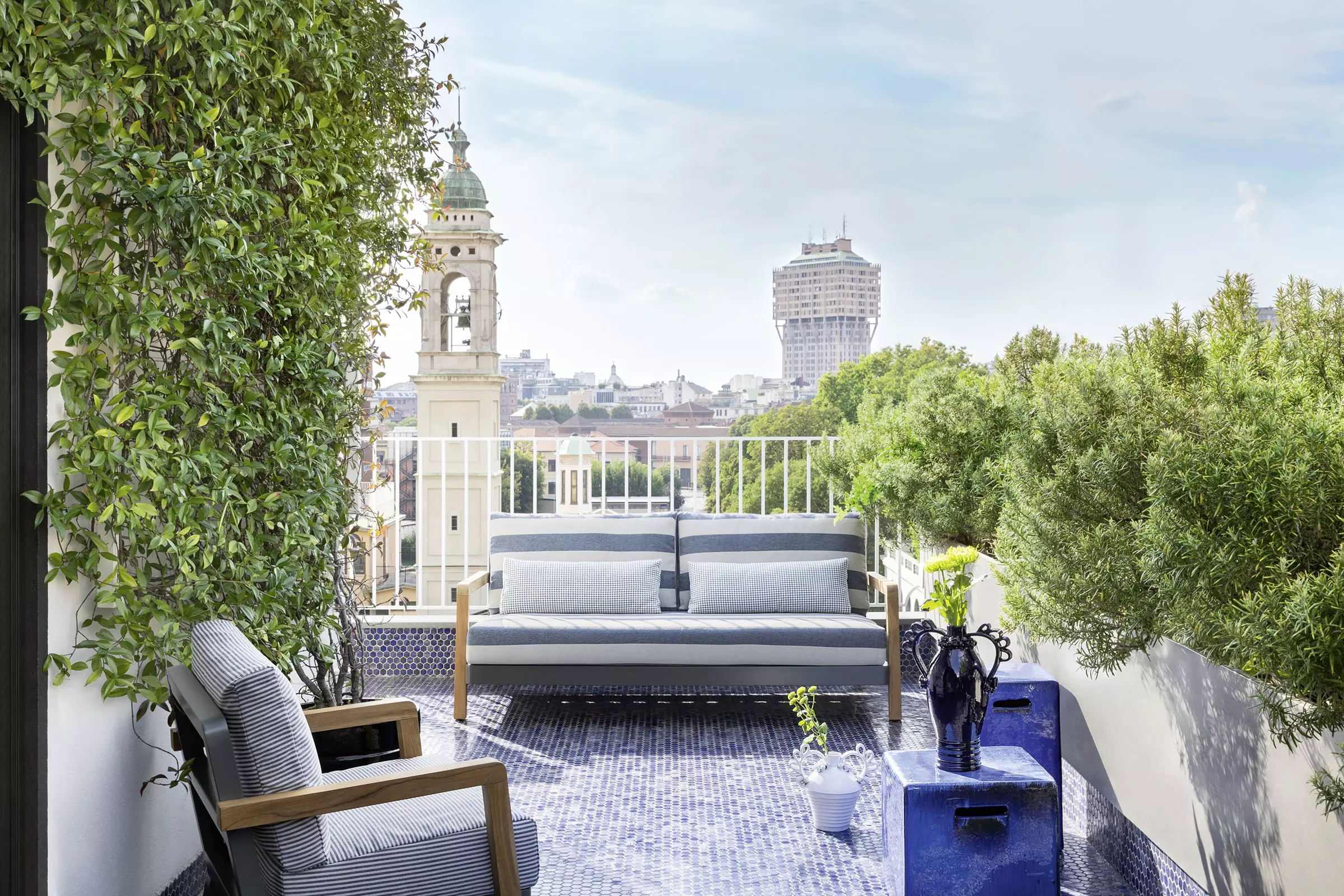 Come and discover the GERVASONI collections!
A service thought to your measure
Our Showroom is at your complete disposal. Come and visit us: we will recommend the ideal Gervasoni chairs for your home.

You will be able to see and touch the ingenious creations of this great Italian brand.

Do you have a particular need? Here you will find an architect completely dedicated to you, who will show you the interior design solutions that are right for you. Get to know the most prestigious furnishings in the Made in Italy panorama!
Come and discover the GERVASONI collections!