Il Piccolo Blog
As shiny and unique as Hollywood, why the glamorous kitchen is increasingly popular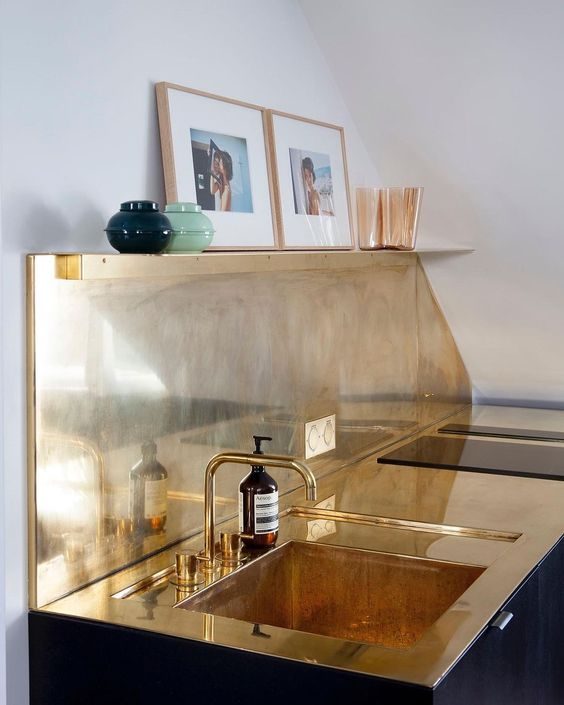 Glamour is synonymous with Hollywood… even in the home
When we talk about glamour, most people think of the glittering, sequined and gossipy world of Hollywood, where divas and stars live legendary romances and wear clothes from a thousand and one nights. The declination of this concept in interior design is precisely the glamour style, capable of revisiting the classic with some modern and essentialist concepts, but above all with a refined attention to detail and luxury. It is an elegant and refined style, one could call it brilliant. In recent years it has undoubtedly evolved and the glamorous kitchen, a unique ambience, has been born.
The evolution of style and the prerogatives of the glamour kitchen
If in its beginnings the glamour style was just like the red carpets of Hollywood, i.e. almost shouted, really full of sequins, translated into tinsel, important and even exaggerated furniture, decorations in large quantities, it has now evolved towards a more minimalist declination, which is well suited to contemporary and modern environments. The glamorous kitchen is above all a development of recent years, delicate and luxurious, capable of shining. It is a style that is not easy to construct, because it is necessary to find the right mix between the almost baroque tendency of the beginnings of glamour and the refinement of today's, choosing shiny colours, precious materials and fine finishes. The appliances will be of the latest generation, but they will not be the stars of the room, more important is the final effect of shine.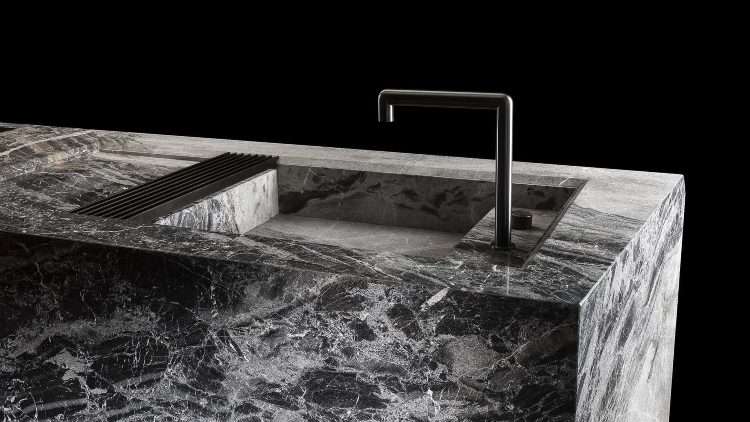 The glamour kitchen, combining tradition with modernity, a bit like the country kitchen, another style that is very popular: the success will be in dosing the elements so that they are elegant and do not fall into kitsch, a reason why calling on the experts for a studio kitchen is certainly an advantage.
Gold, mirrors and crystals: glamour is a luxurious style
Glamour in the kitchen (and beyond) is characterised by geometric and linear shapes, therefore perfect for a modern context that tends towards minimalism. Yet in this style it is not true that less is more: you have to decorate, in an important way, but gracefully. Special elements such as gold lamps, glass table tops, materials such as metals that are extremely shiny, almost sparkling, are welcome. Every piece of furniture is finished with extreme care and is interwoven with luxury. Glamour is definitely a luxury style! It is no coincidence that kitchens of this sense are made by highly prestigious companies such as Lacanche and La Cornue.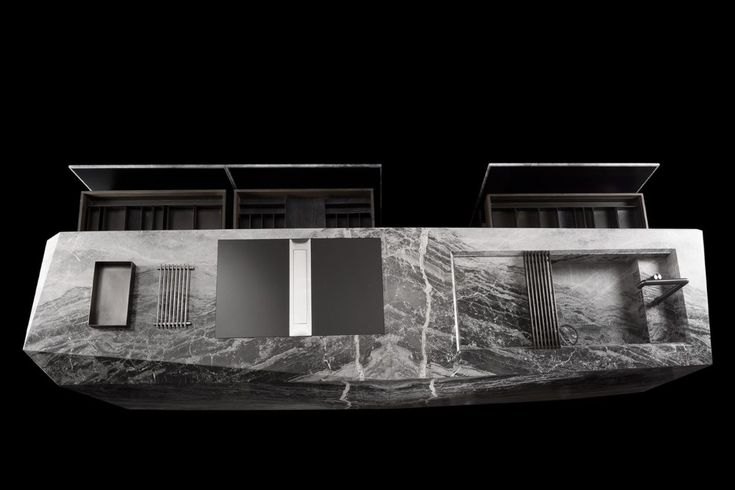 The colours and materials of a glamorous kitchen
To create a glamorous kitchen, the trendy colours should be neutrals, because they bring out the elements that make the room special. Green light therefore to white, grey, black, cream, brown, in all their shades, both in the furniture and on the walls. Then you can play with contrasts: the colour of luxury par excellence is gold, which can be used for a spectacular effect, or in glamour, whites and blacks are very popular. Basically, it is advisable to use a restricted colour palette. Don't forget that a shiny look is required, so shiny metals and even bold mirrors and crystals (e.g. on chandeliers), which have always been synonymous with luxury, fit perfectly in such a kitchen. Elegant fabrics and, in addition to metals, fine materials such as marble and wood should also be chosen in such a context.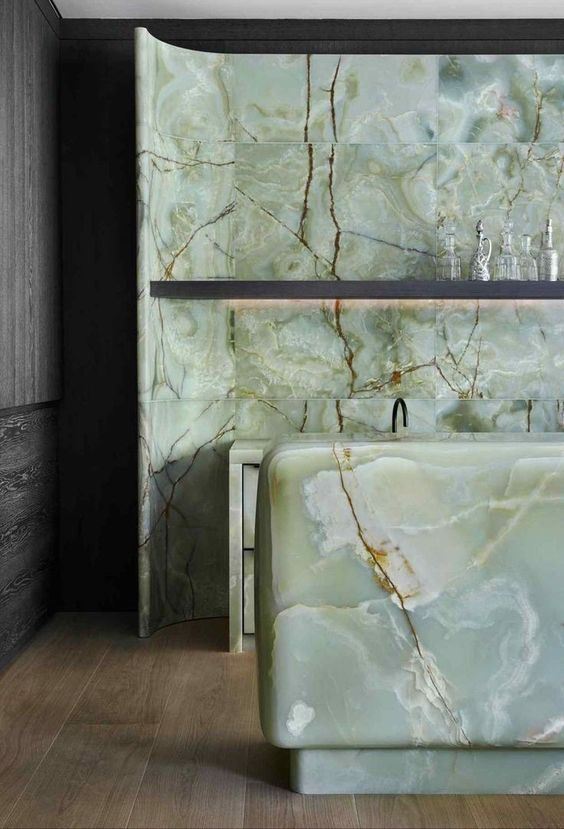 Unique and never trivial pieces are the extra touch
Another important detail of a glamorous kitchen, and in general of a home with this type of décor, is to look for the unique piece that is able to impress. In that we at Piccolo Sagl, with our extensive experience and many contacts in the art world, can help our customers not to be trivial, the prerogative of style. It is also essential to take care of the lighting.
Need to furnish your home or a single room?
Choose a top-notch woodworking shop.

We have over 50 years of experience!
Contact us!
Il Piccolo, a second generation family business, opens its showroom in Lugano. With over 50 years of experience, Il Piccolo brings with it a wealth of technical and design knowledge of the highest level, thanks to the many interiors designed and furnished around the world. In addition, Il Piccolo represents many of the best international luxury furniture brands. We design, manufacture and sell the best in design. Also with regard to La Cornue kitchens, we follow the customer from the design to the realisation of the project, integrating the whole process with a precise and professional service.CONTACT US