Il Piccolo Blog
Glass desks bring lightness and elegance to every type of office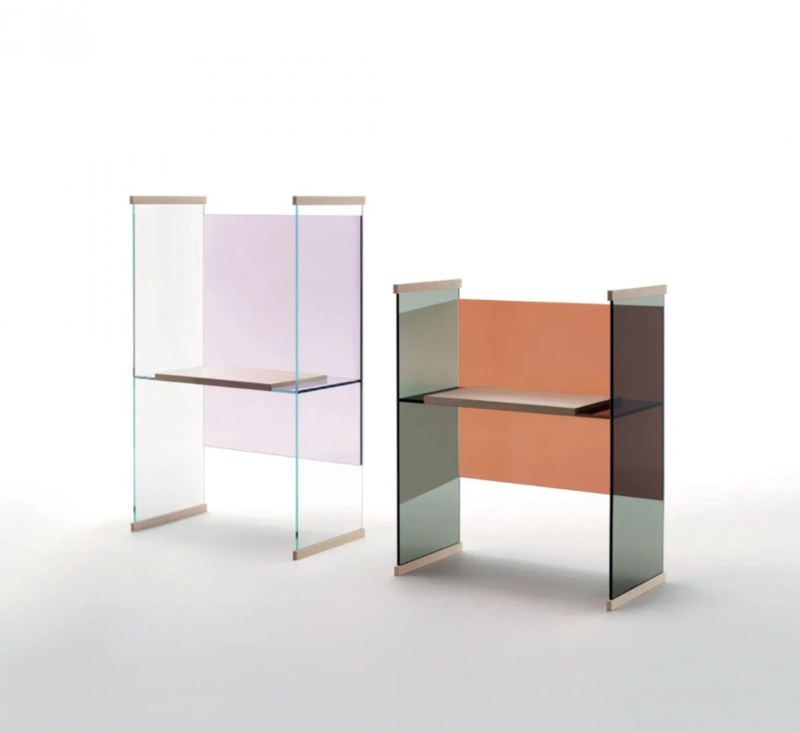 Why it is important to take care of your office furnishing
The office is often the place, whether you like it or not, where you spend most of your day. It is therefore necessary for it to be equipped with all comforts, be functional and at the same time be furnished in a pleasant way that reflects the personality of those who live in and use it. Certainly classy furniture that can give an extra touch are glass desks.
When one speaks of an office, one can mean one's own company's office or a room in the home. Or the need may arise to have a space where one can work or study but not have a real office to furnish, thus having to adapt a corner in the living room or bedroom (in this case, especially for children and teenagers who have to do their homework). In any case, there are interior designers who take great care in furnishing these rooms or corners, in order to find the correct furniture from a functional and ergonomic point of view (think of how much difference a chair that does not cause back pain even after many hours of use can make) and to adapt the light in such a way as to favour concentration.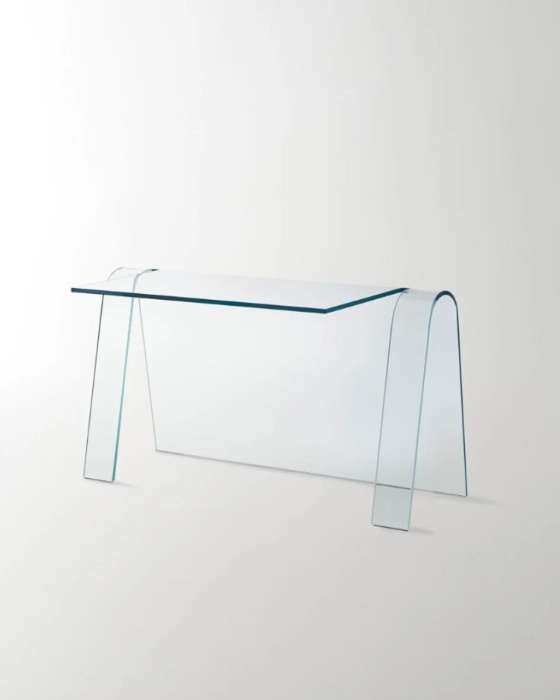 The merits of glass desks: far from fragile!
Choosing a desk is one of the most important moments when deciding on the interior design of your office, whether it has a classic or a modern style. Offices, in fact, also follow stylistic dictates; indeed, they are often an important calling card if you receive clients there. Glass desks combine functionality with beauty, allowing you to work in the best possible way and also being refined and beautiful to look at.
One might believe that choosing glass would lead to a desk, especially a large one, that is fragile and at risk of breaking, but this is not the case. In fact, it is a very robust material that, if maintained with care, with constant cleaning of annoying halos and attention to scratches, is definitely a winning option. In fact, it perfectly resists the constant and inevitable stresses to which it will be subjected, provided, of course, that quality material is chosen.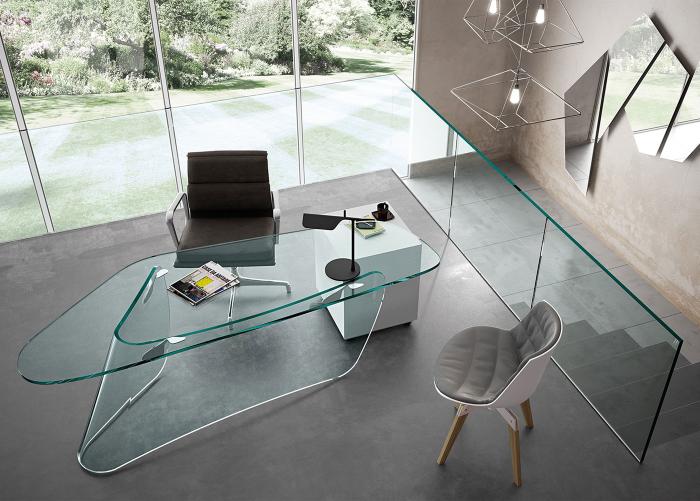 A glass desk makes the office look bigger
Glass desks immediately brighten up the entire room, capturing the light in a masterly manner. They become the centre of the room effortlessly and without being particularly conspicuous. They adapt perfectly to classically furnished offices as well as more modern ones, bringing a touch of refinement and elegance to all environments. Thanks to their ability to occupy less visual space than a desk made of another material, e.g. wood, for the same surface area, they make the room they are standing in seem larger. This is an important feature for those who need a large piece of furniture but do not have a large office at their disposal.
Combinations with other materials and shapes, the endless possibilities of glass desks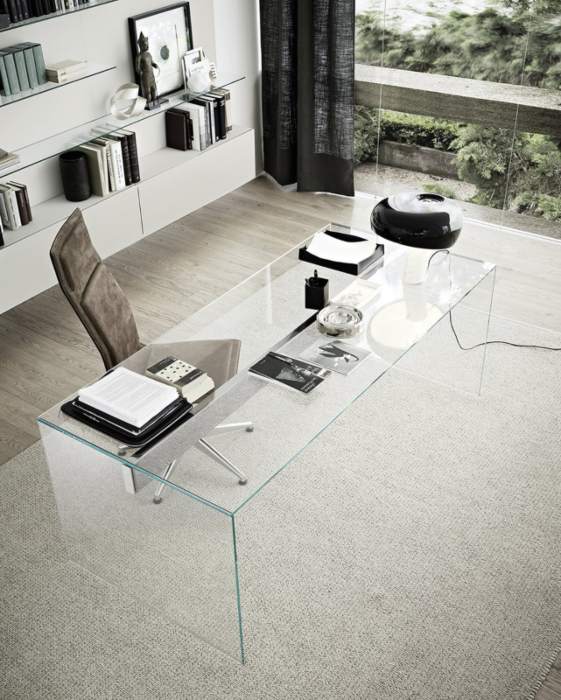 If you are not convinced by the choice of the glass desks as a whole, you can combine it with other materials, opting for a glass (or crystal) top in different thicknesses, for example. Glass and metal desks are perfect for minimalist and modern environments, to name but one possible alternative solution, playing with a black and slender frame or legs, perhaps polished, and the glass top. The same can be transparent or coloured, if you want something original and unique, or even clear or with a smoked effect. A glass desk can have any shape, from an angular one that exploits the space on two walls to a curved one to give a touch of movement. Drawers can be added if necessary. Whatever its characteristics, it will bring sophistication and elegance to the entire context where you work.
Need to furnish your home or a single room?
Choose a top-notch woodworking shop.

We have over 50 years of experience!
Contact us!
Il Piccolo, a second generation family business, opens its showroom in Lugano. With over 50 years of experience, Il Piccolo brings with it a wealth of technical and design knowledge of the highest level, thanks to the many interiors designed and furnished around the world. In addition, Il Piccolo represents many of the best international luxury furniture brands. We design, manufacture and sell the best in design. Also with regard to La Cornue kitchens, we follow the customer from the design to the realisation of the project, integrating the whole process with a precise and professional service.CONTACT US