Il Piccolo Blog
Glass dining table, refined and elegant, makes the living room airy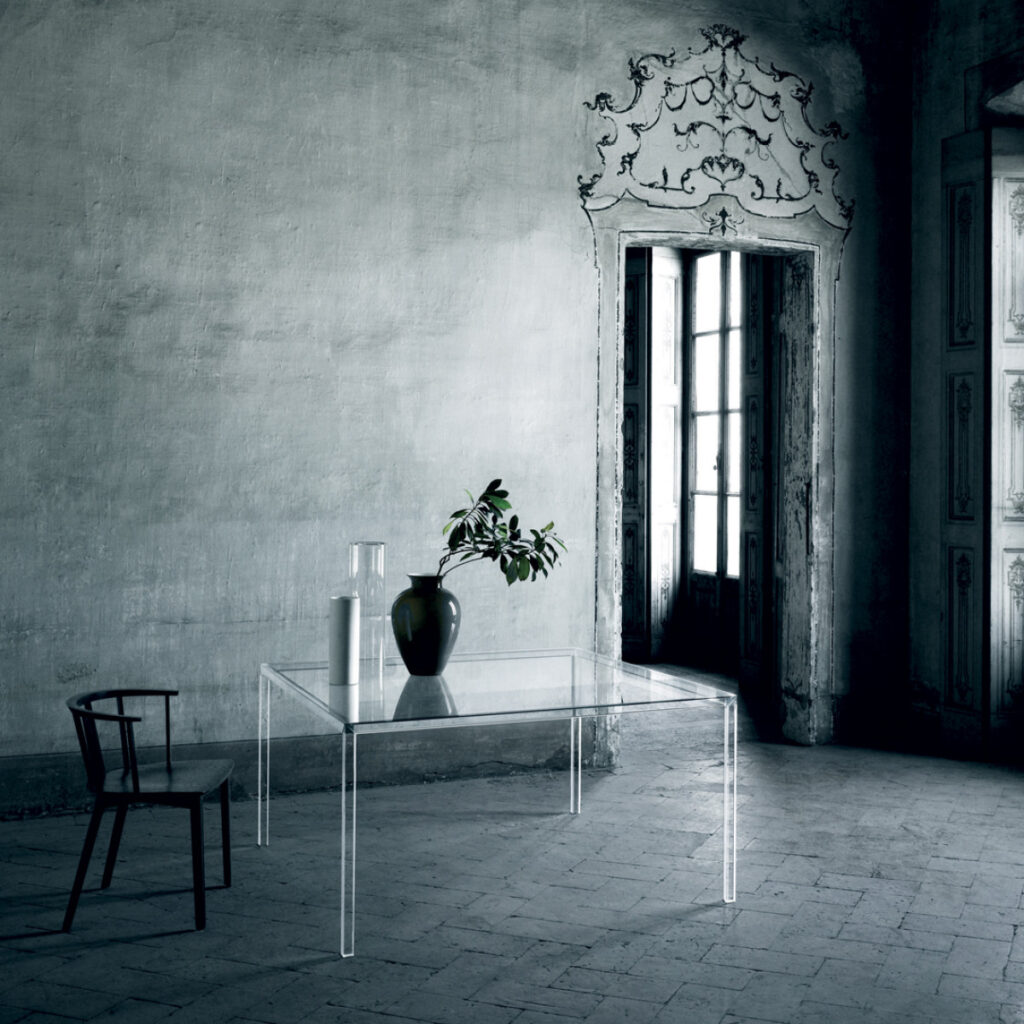 A glass dining table brings freshness
A glass dining table is definitely a refined and elegant choice. Contrary to popular belief, the glass table fits in perfectly with any style of dining room or living room, bringing a touch of freshness.
In a modern interior, a wooden dining table is a perfect match. But that's not all: choosing a glass table allows you to both recall the classic style of the tables of the past and guarantee the solidity of modern ones, made with innovative techniques. Let's not forget that glass kitchens are also a popular feature; opting for a glass table would create a unique ambience. If the kitchen does not have glass, however, the table in this material is more suitable for the living room, which is usually a more airy place.
The main characteristics of a glass dining table are, as mentioned, elegance and refinement, as well as brightness. Choosing a wooden dining table means lighting up the living room in which it is located. The feeling of more space that a glass table gives is difficult to match with tables made of other materials, as well as the dynamism that it can give to the room.
Matching: with the glass dining table is easy!
Another particularity that makes it easy to opt for a glass dining table is the fact that, being transparent, it can be combined without any problem with any piece of furniture, acting as a neutral element. In short, a glass dining table goes with everything!
What shape to choose? The problem of deciding on the shape of your dining table does not only concern glass tables, but is a sensitive issue when furnishing a living room. Round tables can seat several people but need a large space to avoid being oppressive, while the classic rectangular shape suits long and narrow rooms.
Glass tables – perfect not only for dining
Glass is also a perfect material for coffee tables, not just for dining. It is a table to be placed next to the sofa, to be used to place an aperitif or tea and biscuits or even objects to be kept close. There are also side tables, which go next to a sofa or an armchair, and here too glass is perfect, just like for a desk.
Choose toughened glass for your dining table. Here's why
There are a few caveats, however. You need to choose a dining table (or a side table, coffee table or desk) made of toughened glass: this way it will be very resistant. This is a special type of glass that is heat-treated in a process called tempering. The sheet of glass is finished inside an oven, where it reaches 640°. The cooling process with air jets that rapidly lower the temperature, together with the heat still present in the inner layers, causes the glass to harden permanently. The glass dining table will therefore be durable, contrary to what people think of elements made of this material. If toughened glass is used, the dining table will be six times stronger than one made of plain glass. If by chance it breaks, the glass dining table will shatter into tiny fragments, which also makes it safe, preventing injuries.
The toughened glass used for dining tables is often screen-printed. But you can also choose different combinations: glass with fossil stone, ceramic, marble, painted metal, to make it even more integrated with the environment in which you are going to put it.
To ensure that your table lasts longer, it is best to choose scratch-resistant glass. And for cleaning? The usual advice for glass applies.
Do you need to furnish your house or an individual room?
Choose a top-class joinery.
We have over 50 years of experience!
CONTACT US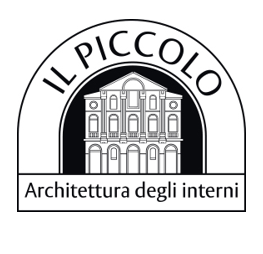 Il Piccolo, a second generation family business, opens its own showroom in Lugano. With over 40 years of experience, Il Piccolo brings with it a wealth of technical and design knowledge of the highest level, thanks to the many interiors designed and furnished around the world. Moreover, Il Piccolo represents many of the brands
We design, produce and sell the best in design.
We follow the customer from the planning to the realisation of the project, integrating the process with a precise and professional service.