Il Piccolo Blog
Glatz parasols have written history. And they are the best choice for gardens and terraces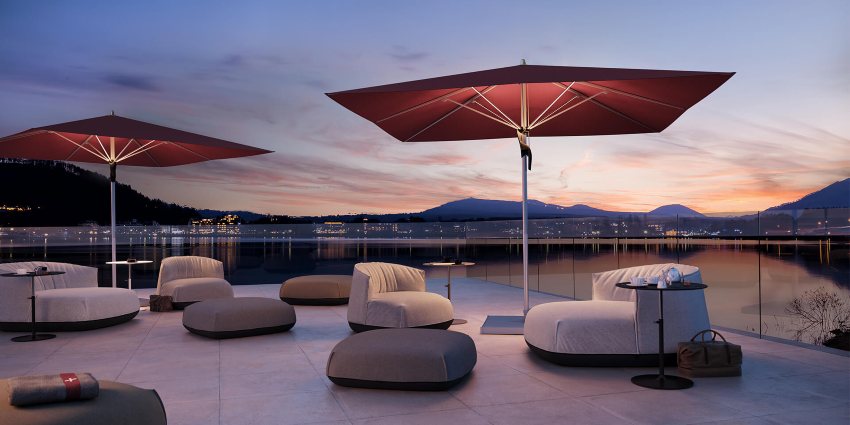 In the field of modern and especially Swiss interior design, when one speaks of sunshades for terraces or gardens, one immediately thinks of Glatz parasols. This is in fact one of the best known companies in the industry, which has been in business for more than 125 years, having started out by developing umbrellas for ladies, and has invented various types of parasols to provide maximum comfort and extreme adaptability to all contexts.
The story: from walking umbrellas to being a leader in giant umbrellas
Starting with walking umbrellas, such as the rain flaps and parasols so much used by women at the end of the 19th century, Glatz now has a huge range of outdoor umbrellas mainly made of aluminium and wood, with a central pole or side arm and giant sizes. Until 1960, the company worked on both women's umbrellas and outdoor umbrellas, inventing in the meantime Alexo, a particularly strong brass model with a multi-position, folding toothed crown joint, and Pendalex, the first free-arm umbrella, ideal for gardens and hanging from a pole with a side arm and ball joint. Among its features is the fact that it can be swivelled continuously around the pole, adjusted in height, fixed and loosened at any angle. It is therefore no coincidence that Pendalex, designed in 1959, soon became the most popular and best-selling of the Glatz parasols. Perhaps it is precisely its success that led to the decision to focus only on garden umbrellas and giant models.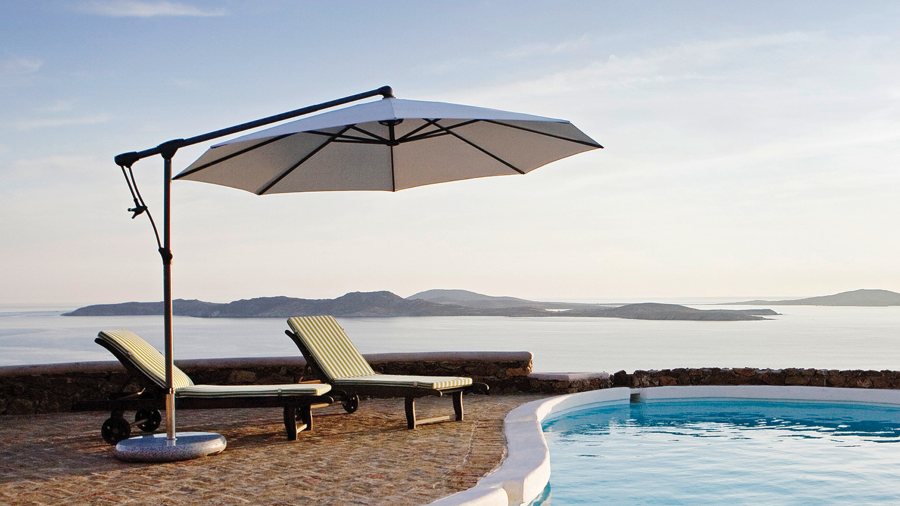 Glatz parasols are the most popular in hotels and restaurants
There have been many innovations on various types of parasols patented by Glatz over the years, so much so that it has truly become a pioneer company that has revolutionised an ever-growing sector, especially since homes are beginning to feel a strong need for outdoor living. To cite other examples, the models from the Pergola to the Palazzo give the possibility of equipping large sunshades with motor drives and lighting, and they all feature an ingenious opening and closing mechanism in which the counter-rotating cylinder and crown system makes them easy to manoeuvre. It is a range that has quickly conquered the hotel and restaurant sector, where Glatz parasols are in great demand and use. They can even be equipped with heating as well as various types of lighting, combining practicality and size with additional functionality.
At present, Glatz parasols, for private individuals as well as for hotels and public premises, cover about 80 per cent of the global demand for parasol solutions!
The materials of Glatz parasols
So how do you choose yours? They are perfect for terraces and gardens, available in both giant and obviously smaller sizes. The main materials are aluminium and wood. With wood, a more traditional model is created, while the latter stands out for its modernity and essentiality, perfect for being exposed to the weather.
Central pole or side arm?
They can be suspended from the roof, either by a central pole or a side arm, with the latter allowing greater use of the space under the canopy, with a superior shading surface. The shade will also be uniform, making it perfect for placement in a space with deckchairs, sofas or a table with chairs. The model with the central pole, on the other hand, is ideal for particularly windy areas because it guarantees extreme stability.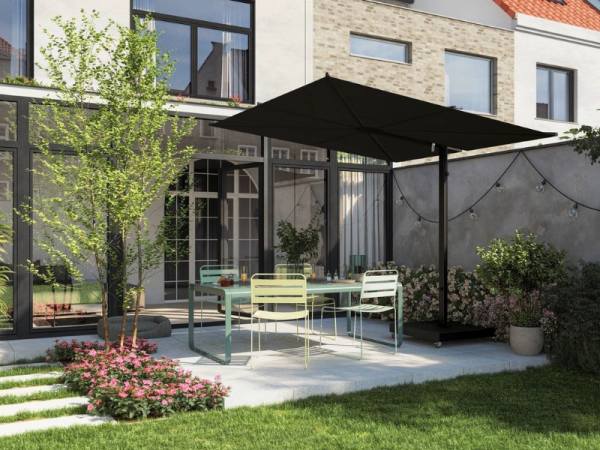 Glatz sets the fashion in parasols!
Glatz parasols are designed and conceived with technical details and construction techniques that make them strong and durable. Technical innovation, which equips them with additional features such as LED lighting or heating (making them usable all year round, not just in summer) does not come at the expense of design and timeless elegance. With its ergonomic and functional parasols, the Swiss company does not want to adapt to a passing fad but rather to set the pace in the industry, and it succeeds very well.
Need to furnish your home or a single room?
Choose a top-notch woodworking shop.
We have over 50 years of experience!
Contact Us!
Il Piccolo, a second generation family-run joinery, opens its own showroom in Lugano. With over 50 years of experience, Il Piccolo brings with it a wealth of technical and design knowledge of the highest level, thanks to the numerous interiors designed and furnished all over the world. In particular, Il Piccolo has a wealth of experience in the design and production of several corner wardrobe models. Finally, Il Piccolo represents the world's most prestigious furniture brands.
Our company designs, manufactures and sells the best of made-in-Italy interior design, following the customer from the design to the realisation, delivery and installation of the work, supplementing the process with a precise and professional assistance service. Looking for the ideal corner wardrobe for your room? CONTACT