Il Piccolo Blog
In home kitchens, the winning formula combines design and functionality. But so many options!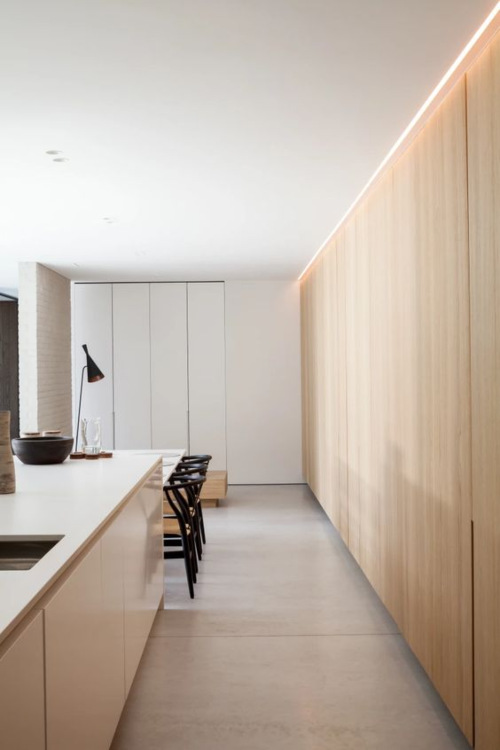 Home kitchens, endless options
Spacious or smaller in size, with a range of space-saving ideas for making the most of what you have available to store everything you need, spaces for living together or exclusively for food preparation, all without giving up top technology. They are home kitchens, but they can resemble, in terms of practicality and type, those used by top chefs.
A kitchen can be many things at once: a hearth, a functional place, a larder, a furnished corner, part of a large open space that also includes the living room, complex to furnish. It is no coincidence that studio kitchens are becoming very popular. Even more than in the rest of the home, the winning formula for a kitchen is to combine functionality, practicality, space and aesthetic effect in a creative and original way. However, the variations can be endless!
Kitchen with an island or leaning against the wall? For ergonomics, don't forget the work triangle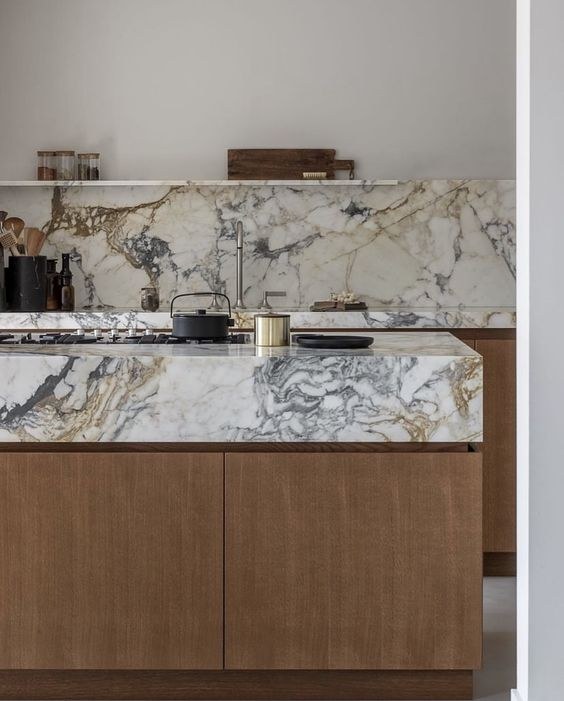 Home kitchensmust be designed and adapted to suit one's needs and taking into account fundamental details such as drainage and water connections and the electrical sockets to which appliances will be attached. At that point you can begin to choose between a solution with an island, on which you can place the cooker or a table where you can eat, or a classic one leaning against the wall. A practical detail to take into account, and your back will thank you, is that a kitchen should be built around a triangle formed by the cooking area, refrigeration area (i.e. fridge) and washing area, i.e. sink. There are so many possible layouts, ranging from a horseshoe shape to an L shape, to name but a few examples, and we haven't even begun to talk about materials, colours and style yet!
Trends in materials and colours for home kitchens
There are many materials and colours suitable for furnishing this room. If stainless steel was mainly used for professional kitchens, it has now been cleared for home kitchens as well. As well as being durable, resistant to high temperatures and hygienic, it is easy to clean and beautiful to look at. Then there are materials designed especially for more modern kitchens, such as Fenix. Wood remains used in all kinds of interior design, because it brings a feeling of home warmth, is eco-friendly and totally natural, and lends itself to a very wide range of colours and finishes.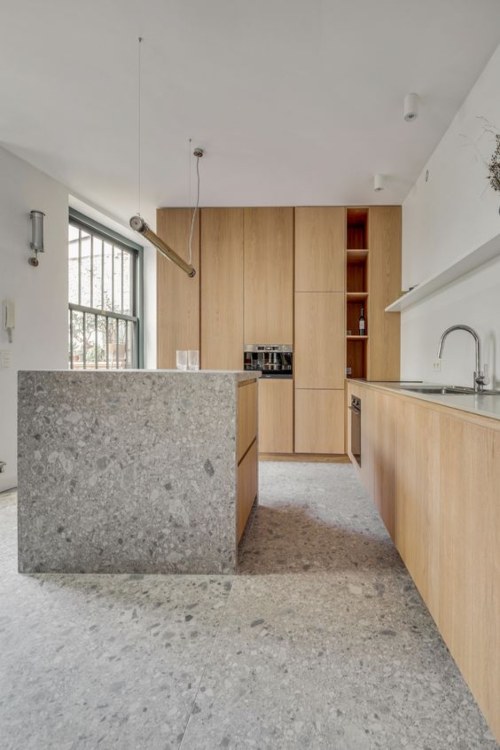 And speaking of colours, with white, whether matt or glossy, you can never go wrong, while black is a demanding choice that risks, if not well calibrated, weighing down the whole. Modern prerogatives favour single-colour or two-colour options. And combinations of materials are also popular, for example wood or metal together with marble, glass or quartz, for extremely refined solutions.
The main differences between classic and modern home kitchens
The style should follow that of the entire flat. Some might think that if you have chosen a classic interior design for the rest of the house, with furniture with an antique and perhaps retro flavour, you will not be able to have a kitchen with modern technology. This is absolutely not true, because classic home kitchens do not exclude the use of all possible developments that make life easier for those who have to cook and arrange. It is simply that compared to a more modern concept, the concept is different.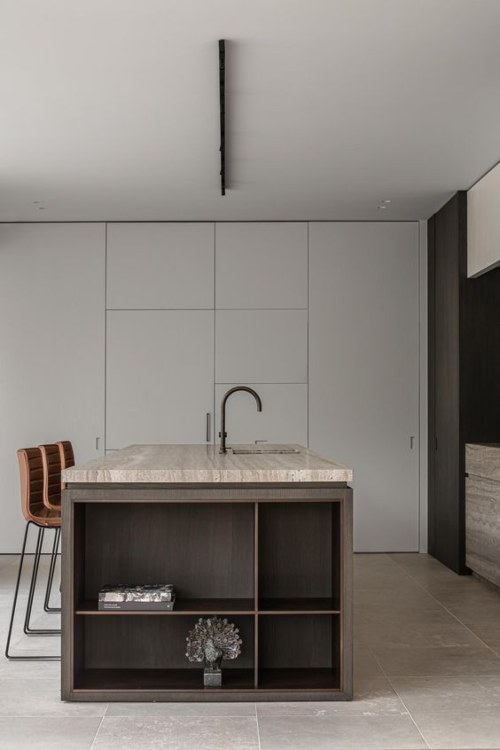 In a modern kitchen, essential, minimalist lines dominate and there is a tendency to hide any utensils in furniture designed to be concealed and take up as little space as possible. The prerogative of the absence of handles also goes in that direction. On the other hand, a classic one, built symmetrically around the hob, uses pots, spice jars and tea services as design elements, to be arranged with class on shelves and wall units. But both have modern appliances, perhaps domotic, remotely controllable.
Need to furnish your home or a single room?
Choose a top-notch woodworking shop.

We have over 50 years of experience!
Contact us!
Il Piccolo, a second generation family business, opens its showroom in Lugano. With over 50 years of experience, Il Piccolo brings with it a wealth of technical and design knowledge of the highest level, thanks to the many interiors designed and furnished around the world. In addition, Il Piccolo represents many of the best international luxury furniture brands. We design, manufacture and sell the best in design. Also with regard to La Cornue kitchens, we follow the customer from the design to the realisation of the project, integrating the whole process with a precise and professional service.CONTACT US