Il Piccolo Blog
How to furnish a boutique hotel?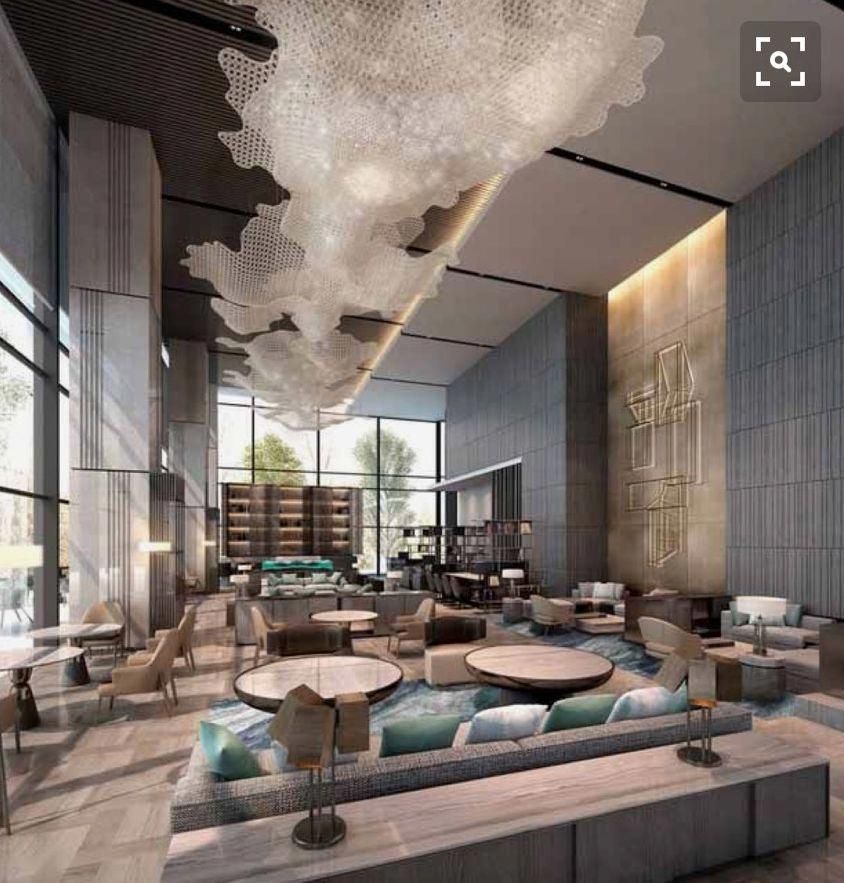 Established in the 1980s, boutique hotels are small jewels of design that offer guests the possibility of staying in a luxurious structure on a human scale. Often, these types of hotels are decorated according to a theme, with elements in the common areas and rooms acting as a common thread. So let's see what the cornerstones of an interior design project for these specific locations are.
Boutique hotels: the new frontier of made-to-measure luxury
Boutique hotels have sprung up in the most vibrant and eccentric neighbourhoods of cities such as New York, Berlin and Paris, offering luxurious accommodation in small, fully customised structures. Each boutique hotel has its own character. And the furnishings chosen help to give each establishment a precise and unique identity.
For example, a contemporary, technology-driven boutique hotel may be inspired by the latest interior design trends. But it is also possible to blend together elements from different historical periods or geographical locations. For an eye-catching result, it is important that the décor of the hotel is consistent with the chosen theme and that all rooms in the hotel share commonalities.
Welcoming guests in a luxurious and exclusive ambience should be the main objective of a boutique hotel. Achieving this also involves analysing the characteristics of the clientele and the location of the hotel.
Having a clear idea of the target group is crucial for the design of the premises. Families, young couples, artists or business managers have very different needs which influence the style and services offered by the hotel. In a boutique hotel designed for families, it is a good idea to provide play areas, beds and accessories that are also child-friendly. Pastel and relaxing colours are also preferred. On the other hand, a boutique hotel aimed at a professional clientele should include conference rooms and spaces in which they can work comfortably. Very colourful rooms with lots of decoration and design objects are perfect for attracting young people and art lovers.
The hotel's surroundings should also be considered carefully. A boutique hotel surrounded by other hotels must be able to stand out clearly, presenting itself on the market with a truly distinctive offer and a clear brand positioning. This applies both to hotels in cities and in tourist destinations. From this point of view, the boutique hotel has an important advantage, since it is easier to focus on the identity of a small establishment and communicate it through the choice of furnishings. However, the designer must exploit this advantage and translate it into a winning design.
3 tips for furnishing a successful boutique hotel
A personal and individual experience in a luxurious setting: this, in short, is what a boutique hotel must be able to offer its guests. This can also be achieved through the choice of furnishings, which must be made by seeking a balance between functionality, aesthetics and style. Here are three suggestions not to be overlooked:
1) Design the entrance with care
The entrance area is the real business card of any hotel. Right from the entrance, the guest should clearly perceive the style, attention to detail and general atmosphere of the hotel. Therefore, the spaces must be designed and furnished to bring out the uniqueness of the boutique hotel's proposal.
2) Offer very welcoming spaces
A luxury hotel should be a small oasis of peace, a place to retreat to at the end of a day's work or holiday. So enhance the interior spaces, creating areas where guests can truly relax and feel at ease. Sofas at the entrance, comfortable bathtubs – even freestanding ones installed in the middle of the room -, walls decorated with paintings, sculptures and works of art. These are all valid options to consider when embellishing the ambience and furnishings of a luxury hotel.
3) Strike a balance between aesthetics and functionality
In a boutique hotel that works, luxury is never an end in itself. Furniture, decoration and textiles should be chosen not so much for their beauty and exclusivity, but rather for their ability to make the stay a pleasant experience.
When furnishing a boutique hotel, you can be daring with bold choices and stylistic contrasts. Modernity and tradition, classic and pop style, retro furniture in a hyper-technological room are just some of the possible ideas that can be developed. The aim is always the same: to create an original luxury hotel that will take guests by surprise and captivate them.
Do you have to carry out an Interior Design project?
Choose a high-level carpentry.

We have over 50 years of experience!
Contact Us
"Italian Interior Design sincew 1968".

Il Piccolo is a luxury joinery, specialised in interior design. We are a recognized brand, spokesman of the made in Italy all over the world.
For over 50 years, we have been serving the most demanding clients and the most innovative designers. We are reliable interpreters of the projects of architecture studios, which we work alongside as consultants on the latest in industrial design and as scouts for unique pieces to be included in furnishings, from modern antiques to contemporary art.
Our clients have a personal and direct relationship with us: this gives them the certainty of achieving their objectives, meeting tight deadlines and solving last-minute problems. The project leader, who is always one of the owners, also takes care of the logistics.
Each stage follows a precise path and is documented. From the plans to the prototyping, so that the best choices can be made from the outset: materials, colours, wood finishes and polishes, stucco effects. By contacting us, you can be sure of excellent customer care. CONTACT US!