Il Piccolo Blog
Interior design lighting is just as important as furniture! Don't overlook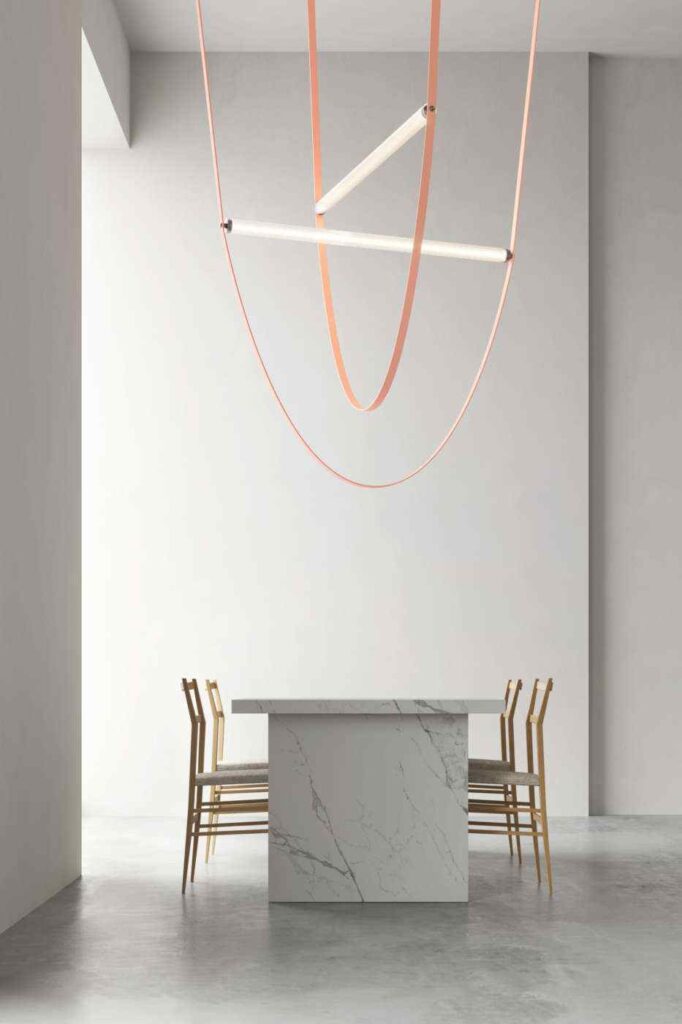 Need and play: why Interior design lighting is important
Properly lighting your home is a requirement that cannot be disregarded when furnishing. Trivially, having too little light will make any room gloomy and sad and will not allow for activities such as working or reading. Having too much could strain the eyes and take away the feeling of relaxation that one should have in one's own space. But one should not stop at the obvious. Interior design lighting goes further, making lamps, chandeliers and light effects, both natural and artificial, as important a part of the decor as the furniture and furnishings, to be integrated with the style of the home.
Uniform light, highlighted corners? And what kind of lamps?
Interior design lighting combines light seen as a necessity for carrying out one's activities with light seen as decoration, as a furnishing accessory. And there are so many possibilities, each with a different optical and aesthetic effect! Light can be direct, indirect, filtered, diffuse, natural (i.e. coming in through a window) and not. You have to know what you want to achieve, which corners need to be illuminated in particular: the functional ones, such as the table where you eat or the sofa where you read, or also others, to highlight particular details of the house? Do you want Interior design lighting that includes several lamps or spotlights or do you prefer a single solution, such as a huge chandelier for the whole room?
These are choices to be made! And once you have decided that, you have to move on to the type of lamp. A chandelier, a ceiling light, a series of spotlights, floor lamps, pendant lamps, free-standing or table-top solutions?
Where to start for your interior design lighting: natural light
Start by understanding how much and what kind of natural light you have available, in particular how many windows and how many hours of sunlight you will have. Homes furnished in classical styles will require more light. Light colours will certainly help increase the effect, light being equal, compared to dark colours. Do not forget that a bright room also looks bigger.
Depending on the type of style, one can think about which lamps to choose. If we are talking about classic rooms, perhaps lounges, an elegant choice are crystal chandeliers with drops, Murano crystal, Bohemia crystal, Swarosky crystal. For more modern, minimalist flats, there are many modern chandeliers that can be chandeliers that combine design with light, but without excluding crystal and glass. Home automation can be used to create various effects.
Lighting for every room, the room-by-room guide
Another question, when thinking about interior design lighting, is whether you want warm or cool light. Here, too, there are guidelines for different rooms: as always, imagination can do everything, like subverting the canons for original choices. Always be careful not to overdo it. However, cool lights are usually indicated for rooms where people work, to encourage concentration. Warm ones create a feeling of domestic warmth and are therefore suitable for bedrooms and living rooms.
Turning to interior design lighting as well as functional room-by-room lighting, the kitchen usually needs a fairly even light, to allow cooking and moving around easily. Perhaps consider a particularly intense spot light on the table if you use it every day. In the living room, different lighting can be provided, in terms of intensity and colour, depending on the area: where you eat, where you relax. Bedrooms often have lamps on bedside tables, where there are: comfortable for reading and not aggressive when waking up, as well as a central solution. And don't overlook the light in the entrance and corridor either!
Devi realizzare un progetto di Interior Design?
Devi arredare casa o un singolo ambiente?

Scegli una falegnameria di alto livello.
Contattaci
Il Piccolo, a second-generation family-run joinery, opens its own showroom in Lugano. With over 50 years of experience, Il Piccolo brings with it a wealth of technical and design knowledge of the highest level, thanks to the numerous interiors designed and furnished throughout the world. In addition, Il Piccolo represents the most prestigious brands of furniture worldwide. Il Piccolo designs, produces and sells the best of the interior design made in Italy, following the customer from the design to the realization, delivery and installation of the work, integrating the process with a precise and professional assistance service. CONTACT US!