Il Piccolo Blog
Italian luxury kitchens, the best for those who want elegance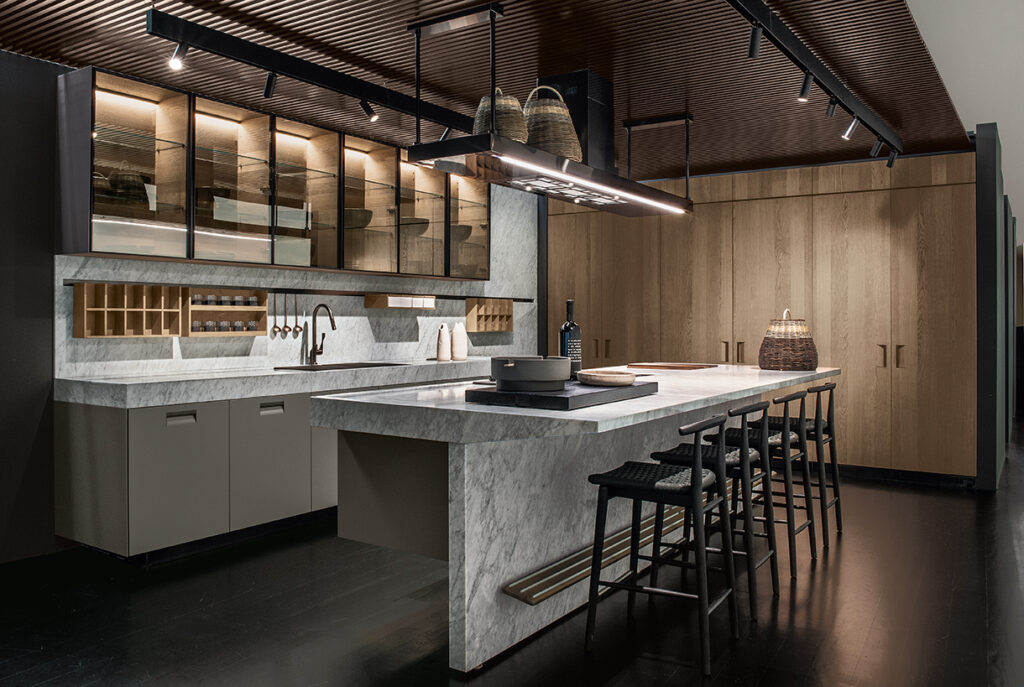 Italian luxury kitchens, there are of every style
A luxury kitchen, especially an Italian one, is coveted by many, because it undoubtedly gives an image of prestige to one's home and the area where one cooks.
Luxury kitchens can be of different types: classic, modern, island or open-plan. In any case, when it comes to choosing a luxury kitchen, it is important to take into account the choice of appliances, materials and the functionality of the space (since it will be an environment in which you will spend a lot of time), regardless of the style chosen.
A classic, luxury kitchen is often created in solid wood with a large area dedicated to cooker space. Wooden furniture with glass handles is often used. When it comes to luxury kitchens, there is no shortage of marble. Modern luxury kitchens are made of steel, with lacquered wood furniture in a linear design. The latest generation of household appliances is of great importance. The most suitable kitchens for conviviality, whether luxury or not, are island kitchens, with worktops alternating with tables where you can have a quick meal or share a meal with the cook, for long moments of conviviality. In open spaces there are often very large kitchens, in a minimal and modern style, which can also be adapted and made functional in living rooms.
Kitchens, because Italian is often synonymous with luxurious
Wanting a kitchen that is luxurious, even if it is often expensive, is a more than legitimate desire, because we are talking about one of the most important spaces in the home, no longer used only for cooking. Functionality is perfect with a touch of luxury.
When we talk about luxury, we often think of Italy. Italian design is famous all over the world and is a perfect match for luxury kitchens. The key to its success lies in the craftsmanship, the use of the highest quality materials and the typical Italian taste. If you want a luxury marble kitchen, you can count on the quality of Italian marble, famous throughout the world, which has always been used to decorate churches and palaces. It is no wonder that many famous people have a luxury Italian marble kitchen! Marble is not only aesthetically pleasing, but also hard-wearing and hygienic. They are very easy to maintain and immediately give an impression of luxury.
Materials determine a luxury kitchen
But what defines the luxury of a kitchen? No matter which model a person looking for an Italian luxury kitchen has eyeballed, the choice of materials certainly determines whether the kitchen is luxurious or not. The materials that guarantee a luxury kitchen are solid wood, stainless steel, glass, lacquered wood and laminate. When thinking about materials, it is necessary to take into account coverings and tops; in this case, marble, titanium, Corian, Dekton, steel, quartz and ceramics can all be used.
For Italian luxury kitchens, let's not forget ergonomics, appliances and lights
Ergonomics is another feature that defines the luxury of an Italian kitchen. Every area of the kitchen must be easy to use and we welcome cutting-edge technology such as automatic opening and closing systems or sensors. Household appliances are also important; they must be of a high standard, from top brands with A+++ certification. We are talking about the latest generation appliances for the hobs (which must be induction), the oven (ventilated or combined), the dishwasher (silent), the fridge and freezer, all possibly with low energy consumption.
The lighting factor must not be forgotten. A luxury kitchen of Italian quality cannot do without good lighting, although there are many methods for creating the lighting you want. Having enough light is obviously functional, but it also guarantees that touch of elegance that a luxury kitchen cannot lack. And Italian designers care about that!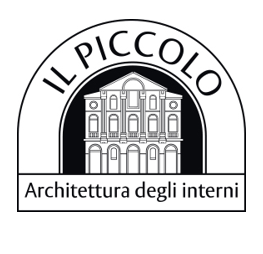 Il Piccolo, a second generation family business, opens its own showroom in Lugano. With over 40 years of experience, Il Piccolo brings with it a wealth of technical and design knowledge of the highest level, thanks to the many interiors designed and furnished around the world. Moreover, Il Piccolo represents many of the brands
We design, produce and sell the best in design.
We follow the customer from the planning to the realisation of the project, integrating the process with a precise and professional service.