Il Piccolo Blog
Ergonomics, practicality and aesthetics in the kitchen island with oven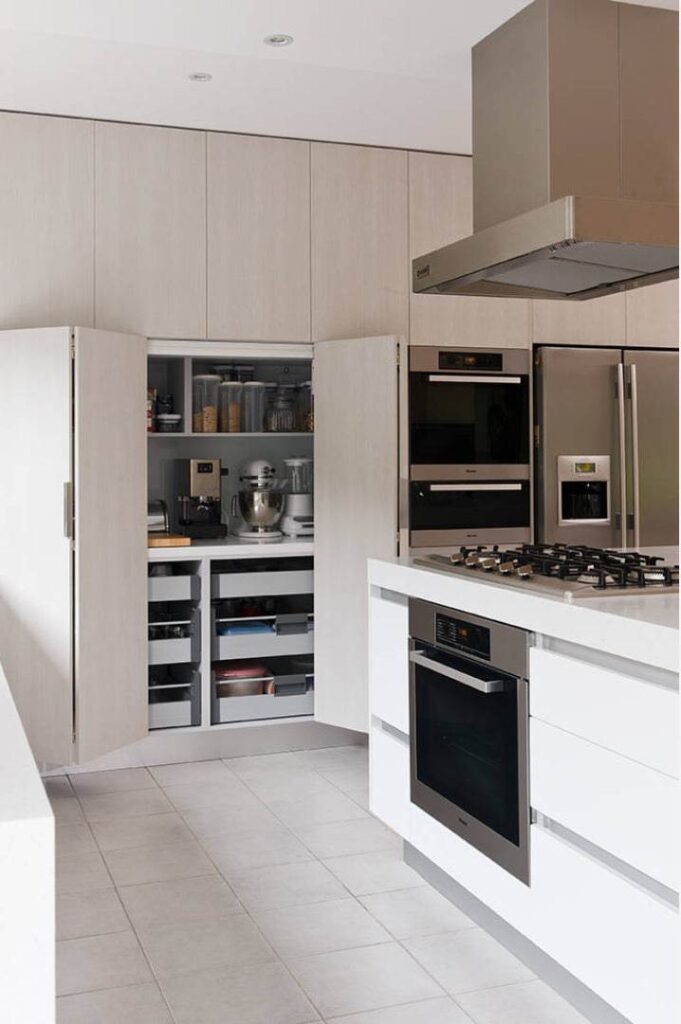 The kitchen island is synonymous with conviviality
When it comes to modern lofts, more and more often the kitchen is open and is in fact a single room with the living room, so there is no longer a division between where you cook and where you are all together. For this reason, practicality must be combined with aesthetics, and the kitchen island with oven is a solution that combines beauty, conviviality and comfort.
The kitchen island is in fact par excellence the type of kitchen that encourages social life and sharing space with guests. In fact, it is characterised by a central structure, which is precisely the island, used according to requirements for various functions. It can, for example, be a counter where quick meals can be eaten or even be adapted as a table, adding chairs and proper stools. There can be a sink and cooking area there. And it is also possible to create a kitchen island with oven, with various advantages.
When a kitchen island with oven is a good idea: the magic triangle
The oven is an indispensable appliance for those who wish to cook. Where to place it when you have a kitchen island? One possibility is to have the oven column in the island itself.
A kitchen island with an integrated oven is an excellent solution if the island itself houses the hob and perhaps also the sink. Don't forget that in a kitchen there is a so-called magic triangle formed precisely by the hob, sink and refrigerator: they should be at the vertices of a triangle, so as to make it easier for the cook, making everything available to him without him having to make too many movements. And choosing to put, in the case where the hob is already present, also the oven column in the island is a choice that goes precisely in the direction of practicality and ergonomics.
The convenience of having an oven in the island, under the hob
Usually when dealing with open spaces where the kitchen is part of the living room, the island with the hob is positioned so that the person who is cooking is facing his guests, who are in the living room. This allows the cook to chat and move between the cookers. If you have a kitchen island with oven, so the oven is actually under the hob, it will be very easy for him or her to keep an eye on the food that is inside it while working on the cooker and while also entertaining guests: he or she will only have to bend down, without having to turn around or make any sudden movements. At the same time, when you remove food from the oven you immediately have a shelf to put it on, a detail that should not be overlooked since we are talking about very hot food!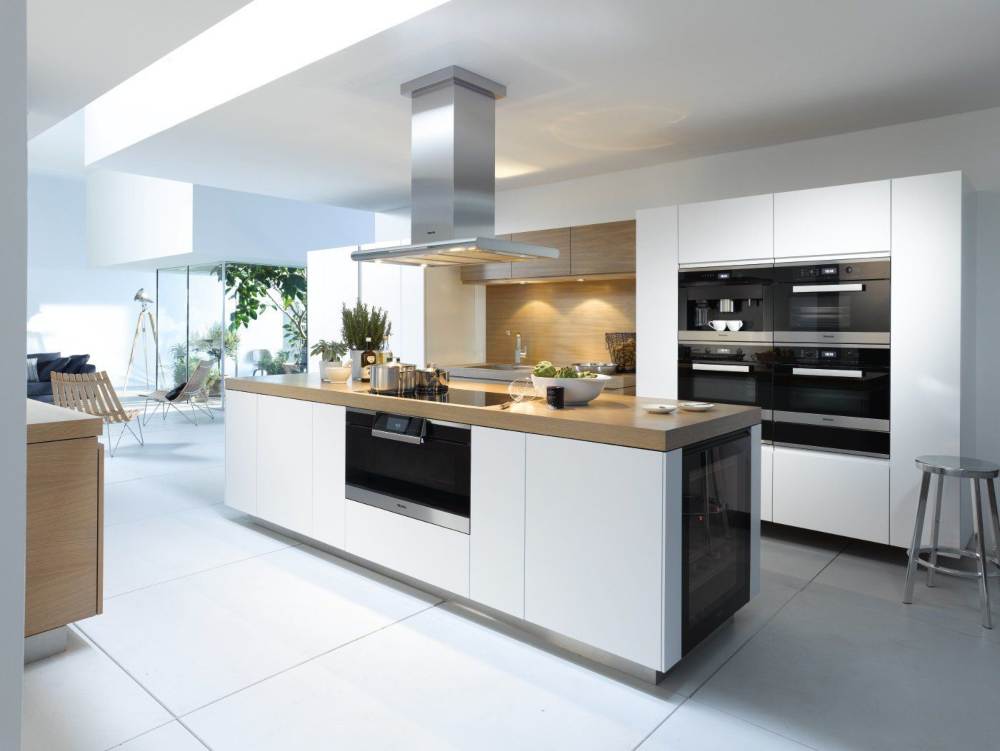 The kitchen island with oven also serves to conceal the oven
Besides being functional, the possibility of having a kitchen island with oven is also aesthetic. In more modern homes there is a move towards a minimalist trend, many times without handles for example, which wants to have all kinds of modern appliances available but does not want to flaunt them. That is, you have to have everything and not show it, keep it hidden, and a proof of this are the concealed cupboards (by contrast, in classical kitchens they liked to show pots and pans and tools, even food, with shelves and visible elements). The oven, if located in the island, positioned as described, faces the inside of the kitchen furniture and is not visible from the living room, which forms a single room. The kitchen island with oven is therefore an excellent method of concealing it.
Colours and materials, an almost infinite choice
As far as colours and materials are concerned, the choice for the kitchen is vast: it ranges from classic wood to materials such as steel, Fenix and metals. Both single-colour and two-colour options are popular, whoever wants to dare with a tricolour. If you are dealing with an open space, it is of course useful to take the living room furniture into account.
Need to furnish your home or a single room?
Choose a top-notch woodworking shop.

We have over 50 years of experience!
Contact Us
Il Piccolo, a second generation family-run joinery, opens its own showroom in Lugano. With over 50 years of experience, Il Piccolo brings with it a wealth of technical and design knowledge of the highest level, thanks to the numerous interiors designed and furnished all over the world. In particular, Il Piccolo has a wealth of experience in the design and production of several corner wardrobe models. Finally, Il Piccolo represents the world's most prestigious furniture brands.
Our company designs, manufactures and sells the best of made-in-Italy interior design, following the customer from the design to the realisation, delivery and installation of the work, supplementing the process with a precise and professional assistance service. Looking for the ideal corner wardrobe for your room? CONTACT US!