Il Piccolo Blog
Kitchen tips: all the best tips for building the kitchen of your dreams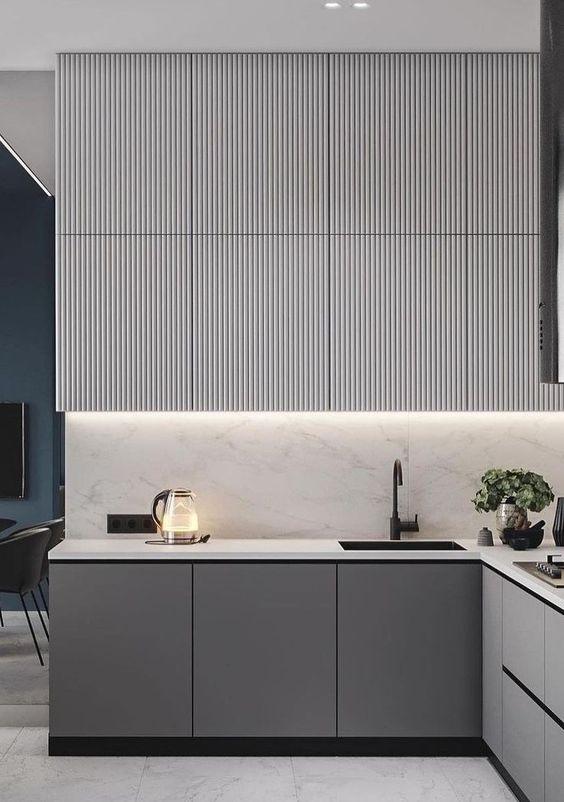 Today we are going to give some kitchen tips. Let's start by saying that optimising space and organisation in this room allows you to work more efficiently, reducing stress and making everyday activities more enjoyable. Not only does it improve the functionality of the kitchen, it also creates an inviting environment that stimulates culinary creativity.
So take the time to plan your kitchen furniture, making the most of every available corner, and enjoy the experience of cooking in your optimised kitchen.
Tips for optimising space and organisation
Beyond that, what are some kitchen tips worth keeping in mind right from the start? A well-organised kitchen is the heart of a cosy home. To optimise space and create a functional environment, it is essential to make good use of countertops, shelves and shelving. The number and size of these elements should be related to the size of the room and the usage habits of the kitchen.
Those who only use the kitchen occasionally may even consider installing a kitchen without wall cabinets and use floor-standing cabinets or open compartments on the island to organise and store pots and pans, utensils and pantry items.
Open shelves are an interesting solution that can be exploited in modern or rustic kitchens. These spaces, perhaps alternating with closed elements, combine style and functionality. As well as allowing pots, pans and kitchen utensils to be organised and displayed, they are also an opportunity to add colour and uniqueness to the room. Furthermore, by strategically placing modules close to the worktop, they allow everything to be at hand while cooking.
In large and frequently used kitchens, it is very useful to place shelves and wall units above the worktop. Here you can store the most frequently used ingredients, such as spices, oils and seasonings, to save space and optimise movement while preparing meals. These kitchen elements are also perfect for displaying decorative items such as pots of herbs or colourful plates, which add a touch of style and liveliness to the room.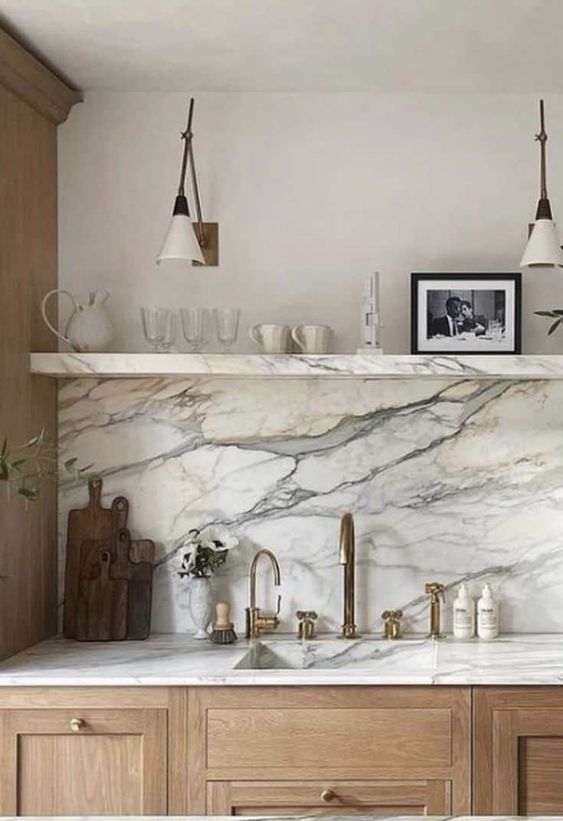 Want more kitchen tips? Baskets, trays and pull-out drawers are also excellent resources for organising the various items used in the kitchen. You can use these elements, for example, to sort ingredients by type.
Rolling trolleys, cabinets with concealed drawers and pull-out modules are perfect space-saving solutions for small kitchens or to make use of space that would otherwise remain unused. If you opt for models with wheels, you also have the possibility of moving them around the house to better meet the needs of the whole family.
More kitchen tips: how to organise the work area in a functional way?
When looking for kitchen tips, one should particularly focus on the organisation of the work area. When planning this space, one should first check that there is enough space for food preparation. To ensure a functional environment, it is a good idea to check the width of the so-called 'working triangle', the space between the sink, hob and refrigerator.
Having a large and well-lit work surface is equally important. Having a spacious and comfortable surface on which to prepare ingredients and assemble dishes to bring to the table makes meal preparation more enjoyable and allows you to make better use of your kitchen.
Even if it is not one of the first elements one thinks of, having a high quality extractor hood is very important. The hood can be placed above the hob or be integrated into its base. This device has the task of capturing odours, smoke and moisture produced when cooking food and helps keep the kitchen air fresh and clean.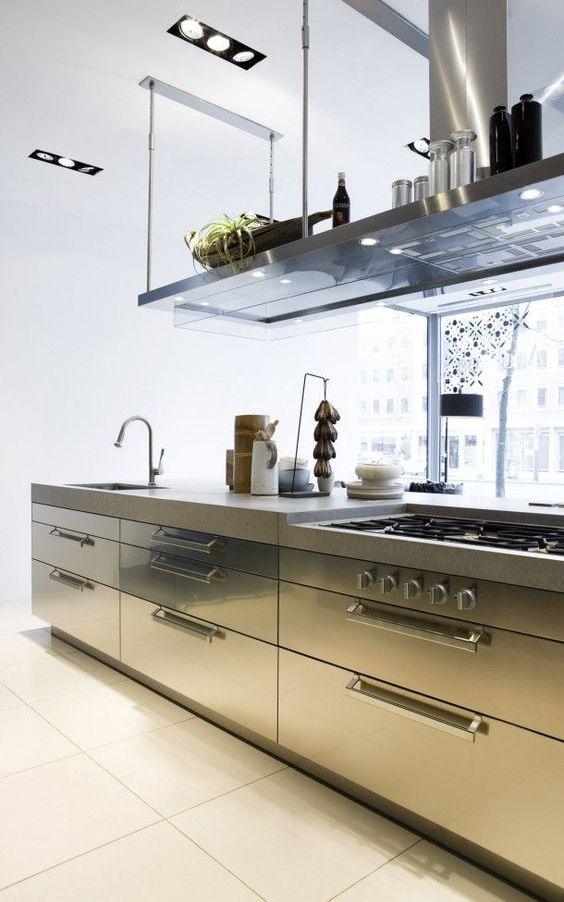 Add design elements and personalise the room!
We are almost at the end of this article with the best kitchen tips. Knowing how to balance functionality and style is the secret to creating a kitchen that is pleasant to live in and reflects your personal style.
One of the elements you can act on to improve the comfort level of your kitchen is lighting. Having adequate, even and adjustable lighting allows you to feel comfortable in the room at different times of the day.
To increase the comfort of the kitchen, one can also consider adding an island or peninsula. These spaces are versatile and can perform several functions at once: they can serve as a snack top, they can be used as an additional work surface, and they can enhance the aesthetics of the room.
Finally, we need to think about furniture materials, colours and upholstery finishes. Light shades such as white, beige or light grey can make the room bright and spacious, while bold colours such as red, blue or green will add a touch of personality and liveliness.
These were our kitchen tips: did you like them? Contact us to get the opinion of a company that has been creating and selling high-end kitchens for over 50 years!
Il Piccolo, a second generation family business, opens its showroom in Lugano. With over 50 years of experience, Il Piccolo brings with it a wealth of technical and design knowledge of the highest level, thanks to the many interiors designed and furnished around the world. In addition, Il Piccolo represents many of the best international luxury furniture brands. We design, manufacture and sell the best in design. Also with regard to La Cornue kitchens, we follow the customer from the design to the realisation of the project, integrating the whole process with a precise and professional service.CONTACT US