"Modern design" since 1938
We are official dealers for all Knoll collections. For over 50 years, we have specialised in giving homes a refined, elegant, unique look.
"Modern always": this is the slogan of Knoll, which well describes the uniqueness and excellence of this American company, among the first in the world to offer "industrial design".
Knoll's furnishings, as well as being of the highest quality, are timeless objects that will never go out of fashion. In other words, they are objects of an elegance that spans the ages, true icons of world design.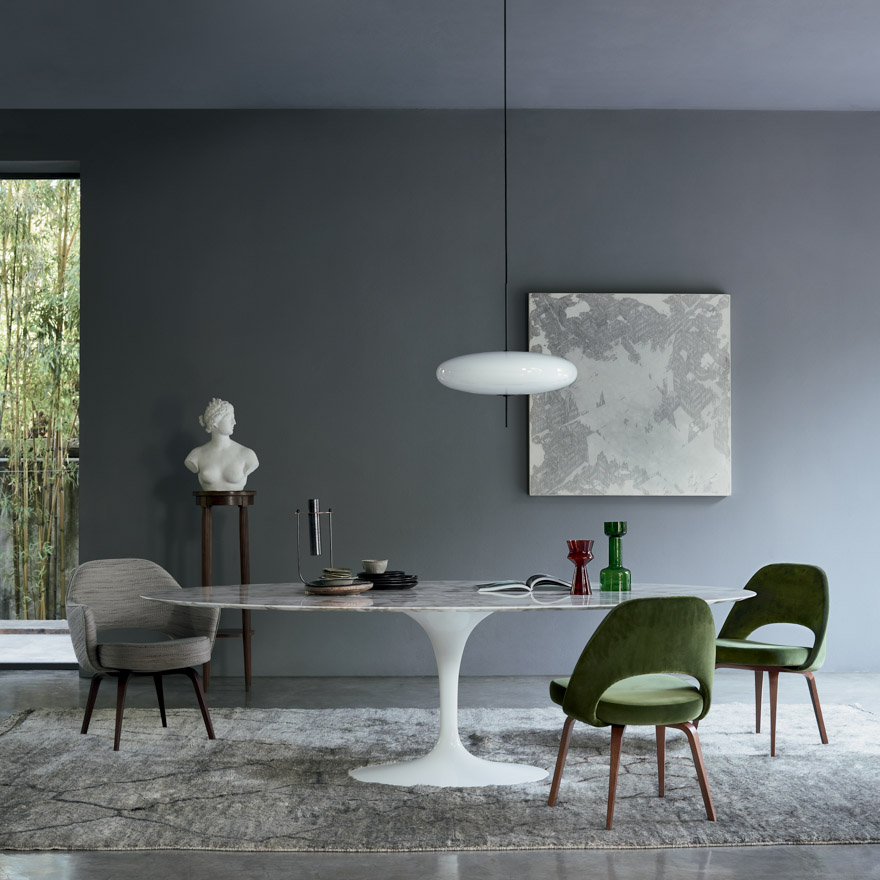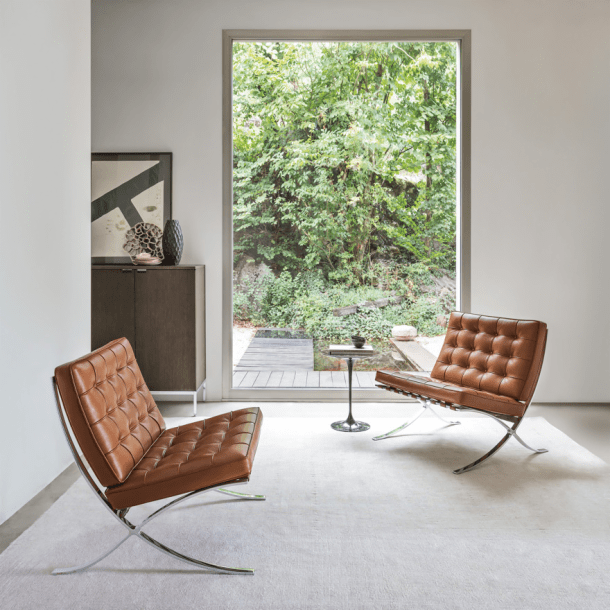 Let's talk about Sareen's Tulip Table, the world's best-selling table. A table that is perfect in every situation and finds its context in every style, from the most contemporary to the most classic.
Equally precious are the Mies van der Rohe armchairs, a status symbol of absolute elegance.
Come and discover the KNOLL collections!
The Diamond Chair is an amazing study in space. It was given form and function by one of the master sculptors of the last century, Harry Bertoia.
Bertoia's extraordinary sensitivity discovered a sublime grace in a 'banal' industrial material, elevating it – far beyond its prosaic utility – to the status of a work of art.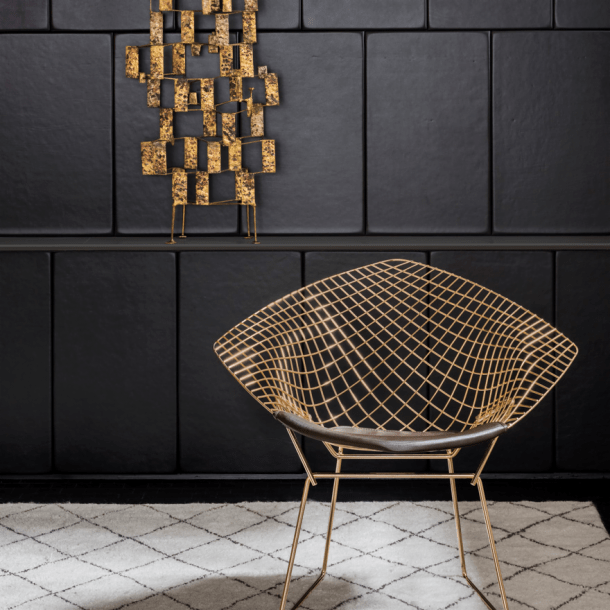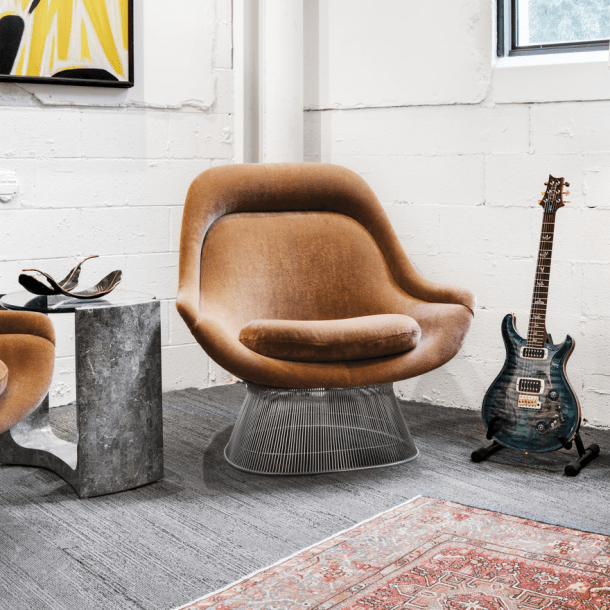 Knoll is best known for its iconic Platner chairs and armchairs made of wire. Again, we are looking at a true masterpiece of design.
Come and discover the KNOLL collections!
And what about the magnificent Womb Chair by Eero Saarinen? An unmistakable symbol of avant-garde design, it is a piece of furniture designed in 1948 and still very modern. Saarinen designed the revolutionary Womb Chair to be "a chair that was like a basket full of cushions, something you could really curl up in". This now legendary object supports countless positions and offers a comforting oasis of calm to its lucky owners.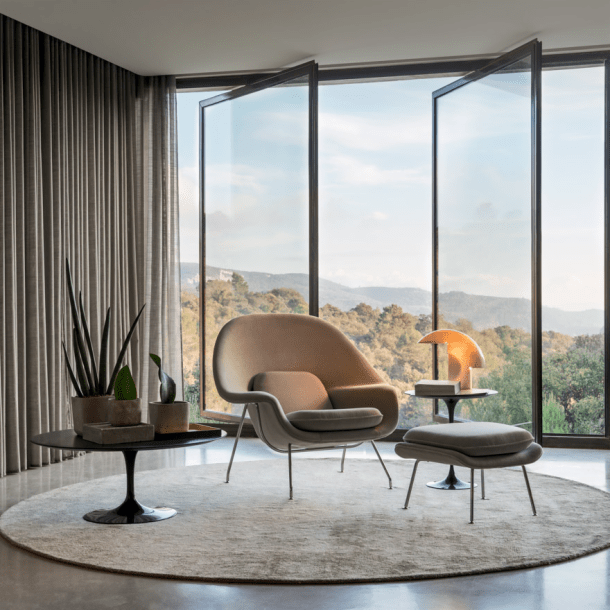 Let's not forget the outdoors! Knoll has created outdoor furniture that withstands the elements, season after season, and is truly enchanting. We refer, for example, to the delightful minimalist and designer collection made of aluminium and mesh. It was designed by the great Richard Schultz in 1966. Looking for your own personal outdoor oasis of relaxation? Here it is…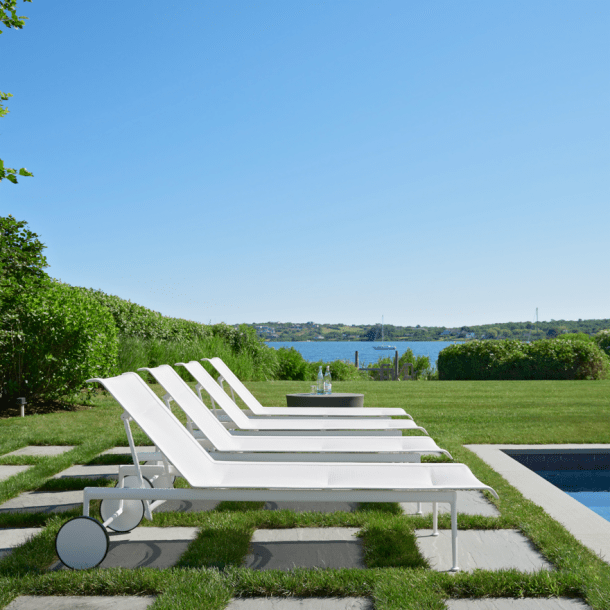 Come and discover the KNOLL collections!
A service tailored to your needs
Our showroom is at your complete disposal. Come and visit us: we will advise you on the ideal layouts, colours and models for your home.

Do you have a particular need? Here you will find a personal shopper completely dedicated to you, who will show you the interior design solutions that are right for you. Get to know the most prestigious furnishings in the Made in Italy panorama!
Come and discover the KNOLL collections!