Il Piccolo Blog
What should you take into account if you want a large wardrobe?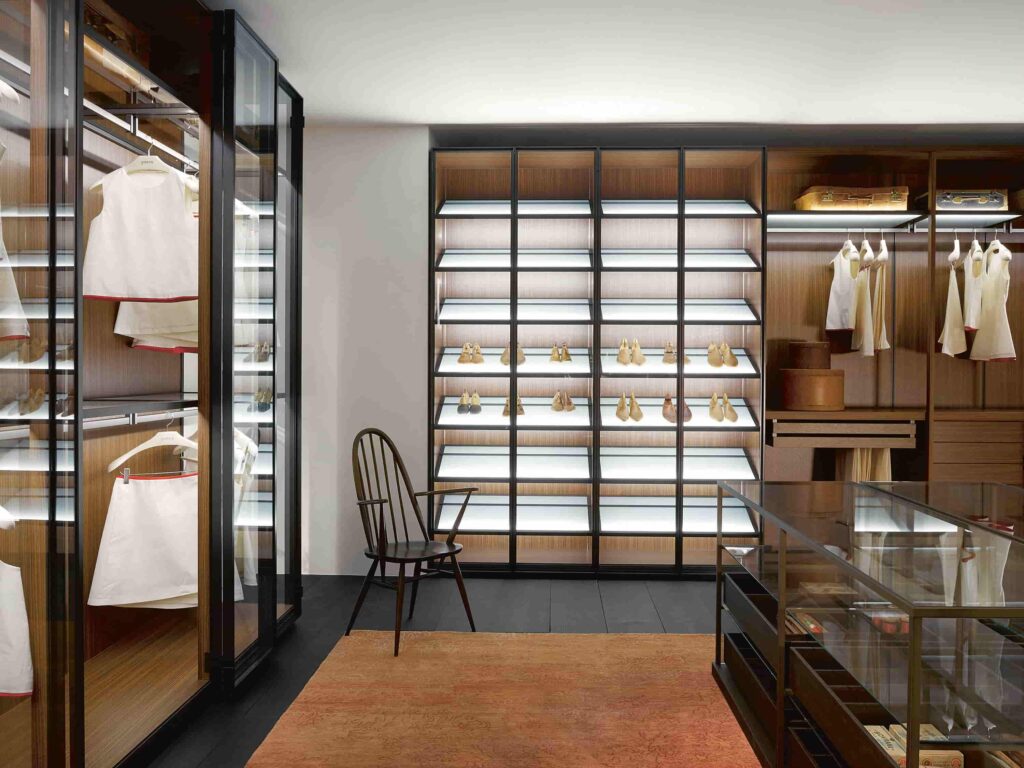 A large wardrobe: either in large rooms or as a main element
A large wardrobe with important dimensions is a piece of furniture that combines efficiency and elegance, but is only recommended for large rooms. Otherwise, an oversized wardrobe risks undermining the functionality of the space and becoming bulky, making the room suffocating. Or you can build the room around the wardrobe, making it the focal point and opting to have practically nothing else in the room, but knowing that you are in fact allocating a room to the wardrobe alone.
The large wardrobe can be in various styles, ranging from classic to contemporary, blending in with the environment of the house. Even the colours can be different, from the black wardrobe, a guarantee of timeless refinement, to the white one, up to the most delicate chromatic nuances, it can be chosen in the colour that best suits the furnishing elements already present and personal tastes.
The perfect wardrobe for large wardrobes
A large wardrobe is the right choice for those who have a lot of clothes and have difficulty with smaller wardrobes. Walk-in wardrobes, for example, are extremely functional if you have a lot of clothes and accessories. They are real spaces, usually of large dimensions, used precisely for the wardrobe of one or more people. Sometimes, walk-in wardrobes are actual rooms. In this case, it is particularly important to bear in mind the concept of space and efficiency.
Materials, interior accessories and styles
The purpose of a large walk-in wardrobe is to store clothes, protect them from dust, and ensure that the person can find and take them without wasting time. There are different types, those with hinged doors, considered more traditional, for which you need at least 1.20m in front of the wardrobe or, for those who do not have much space, there is the option of sliding doors (for which you only need 60cm to open them). Folding doors, on the other hand, require at least one metre of space to open.
As far as materials are concerned, in the case of large wardrobes, the structure is often made of wood. Here too, there are various types of wood, ranging from medium quality to high quality, which are more resistant. For the doors, it is possible to opt for the same type of wood as in the structure of the cabinet, or to vary with another type. Keep in mind that it is the doors that make the difference in terms of visual appearance. If you want to choose a different type of wood from that of the large wardrobe structure for the doors, you should opt for sliding doors. Folding or traditional doors, on the other hand, are usually made of the same type of wood as the wardrobe structure.
But in modern contexts you can also opt for other materials, such as metal, which bring with them lighter realities despite their large size.
The combination of different materials is very original and elegant: either wood with metal, perhaps in the finishes, or wood or metal with glass mirrors, for an elegant and refined effect. Without forgetting the boiserie…
How to organise your large wardrobe
The large wardrobe has a whole range of internal accessories such as drawers, bars for hanging clothes or shelves. These are used to keep clothes or linens in order, and should be chosen with functionality as a key element. It is important, when it comes to the distribution of interior accessories, to review your wardrobe to see what you actually need. The arrangement of the horizontal and vertical elements requires a certain amount of care and attention but, equally, it is important to think about the type of lighting that best suits your wardrobe. Natural light is not enough, especially inside drawers or on shelves, so you need to find a good integrated lighting system.
Devi realizzare un progetto di Interior Design?
Devi arredare casa o un singolo ambiente?

Scegli una falegnameria di alto livello.
Contattaci
Il Piccolo, a second-generation family-run joinery, opens its own showroom in Lugano. With over 50 years of experience, Il Piccolo brings with it a wealth of technical and design knowledge of the highest level, thanks to the numerous interiors designed and furnished throughout the world. In addition, Il Piccolo represents the most prestigious brands of furniture worldwide. Il Piccolo designs, produces and sells the best of the interior design made in Italy, following the customer from the design to the realization, delivery and installation of the work, integrating the process with a precise and professional assistance service. CONTACT US!