Il Piccolo Blog
Living room furniture with bookcase or without ?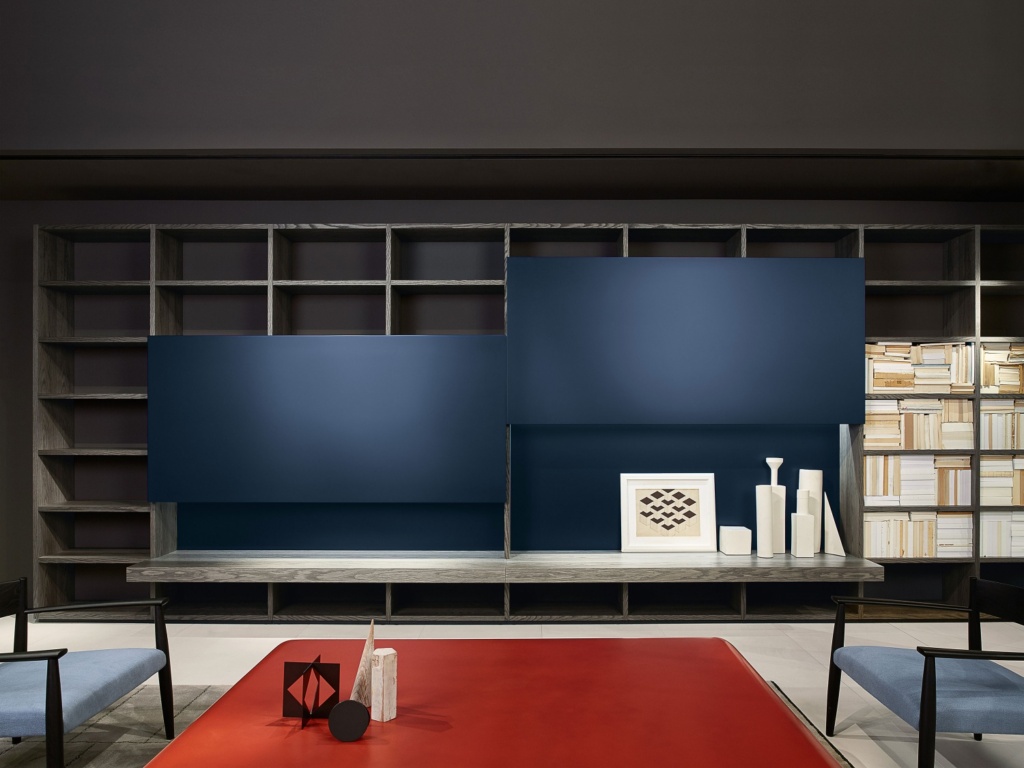 The room that serves as a calling card for the home
In the living room you watch TV, relax before going to bed, share time. But a piece of furniture with a bookcase is hard to miss. Firstly because books are something wonderful that enrich people's lives like few other elements, and secondly because it looks good and is of design.
We must not forget that the living room is often the visiting card of the house, the first place you see and where you bring your guests. Furnishing it with care, emphasising the aspect that is considered a priority in a home (conviviality, elegance, warmth), is fundamental.
Often the focus is on the piece of furniture that serves as a bookcase and more. Usually it can also cover an entire wall, but not necessarily, and can also contain a television or display cabinets where furnishing accessories can be placed to match the style of the entire room, giving it a certain character. A solution that allows you to play with design and personal tastes.
The materials and doors for a stylish bookcase unit
The possibilities are endless. You can choose a material that matches the rest of the furniture. Wood, if we are talking about a room furnished in a rustic or antique style. Modern materials that allow essential lines and great modularity, to adapt comfortably to your needs and save as much space as possible, if you are thinking of a loft or a modern and minimalist flat.
As in the case of bedroom wardrobes, one of the elements that become design elements and characterise living room bookcase furniture are the doors. If you choose one with framed doors you will be able to introduce elegant and contemporary nuances, but if you want something modern it is advisable to opt for a smooth door (if you want to dare also with an oblique cut).
The wall unit, an evolution of the simple bookcase
The bookcase, which often also houses, as mentioned, TVs and display cabinets, is the evolution of the bookcase tout court. Until a few years ago, the bookcase only contained books. With the emergence of modularity and various types of furniture that focus on the concept of saving as much space as possible, the equipped wall was born, which salso suitable for housing technology in addition to books.
Height and dimensions, fundamental to integrate well in the living room
An essential criterion to take into account when choosing a bookcase is the size of the room. It should not be too big, so as not to create an oppressive atmosphere, nor too small, otherwise it would disappear among the other furniture. Furthermore, if you have a small living room, it is not advisable to opt for vertical bookcase solutions, because they tend to restrict space. On the contrary, a vertical one will widen the room to the eye.
The height must also be carefully considered. Bookcase furniture that is mainly vertical (in short, tall and narrow) is called column bookcase.
Deconstructed bookcase furniture, dividing the living room, smart or iconic
If we are talking about a modern living room, we can also break away from the classic vision of a bookcase unit with shelves. Designers have gone wild with different shapes, sizes, colours, materials and compositional possibilities. Thus, there are bookcase cabinets created in a deconstructed way, a kind of free theme.
There are bookcases that divide a room, a real divider perhaps between a living room and a small office. They are usually double-sided, so they can be used on both sides. They are made of wood, metal, glass or a mix of all these materials.
To save space, if the living room is small, we recommend smart bookcase furniture: they are simple, comfortable, not very big and also quite cheap compared to other solutions.
For those who want to remain tied to the past, with the bookcase as it was once known, without inserting TVs, display cabinets and technology, there are the iconic bookcase furniture, the so-called divas, with a majestic and antique atmosphere.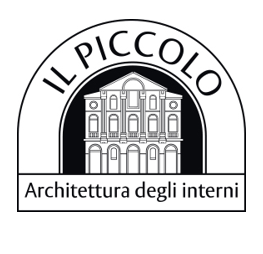 Il Piccolo is a company specialising in interior architecture. In the sector we are today a recognized brand, which has been able to become the spokesman of the made in Italy all over the world.
For over 50 years, we have been serving the most demanding customers and the most innovative designers. Born as upholsterers, over time we have become interior designers, having the privilege and the ability to work with the most famous names in the fashion industry and with architects representing the most prestigious names in international interior design.