Il Piccolo Blog
Living room furniture is essential in the living room: choose well!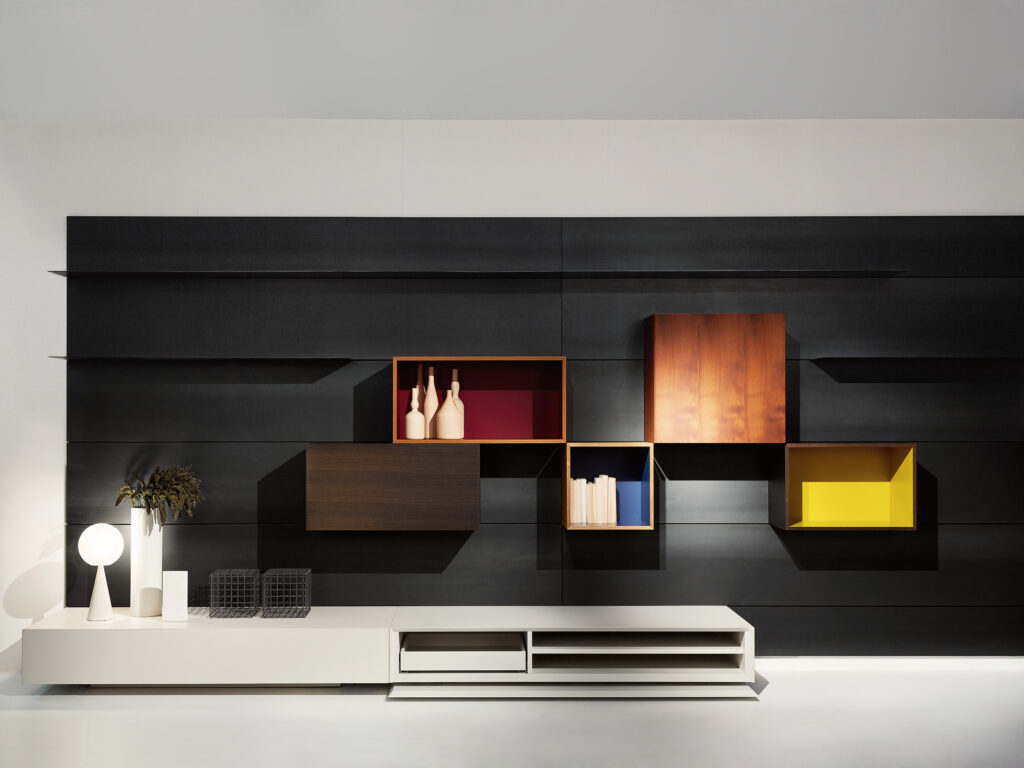 Living room furniture, what are the requirements?
When it comes to choosing living room furniture, it is important to establish your needs. Some of the questions you need to ask yourself are, for example, how much capacity you need, whether you need space to store something demanding, such as an antique set of dishes or something of family value. Another useful question for choosing the best living room furniture is the size of the television and the number of books you want to place on the furniture.
Back-to-back living room furniture, similar to a bookcase
The first model of living room furniture is the "bookcase" model, which is perfect for those who need space to store a lot of things, be it trinkets, books or sets of dishes. It is possible to add glass cabinets, doors and drawers to the cabinet, which consists of shelves and sides. This is a living room furniture unit made with the "shoulder" system (another term by which it is called), with a thick structure, with shelves and sides that are generally 3cm thick. Not to be forgotten is the opportunity to mix suspended and floor-standing elements, for example by inserting loops above sofas or doors.
Compass, the flexible living room furniture
The other model is the so-called "bushing" model, made up of a set of wall and base units, which can be combined in a thousand different ways. This model of living room furniture leaves you spoilt for choice because of its flexibility, which allows you to create compositions, different shapes, suspended effects, horizontal effects and clean lines. Those with a lot of imagination will find this furniture optimal, while others may feel they do not know which direction to take precisely because of the flexibility that knows no bounds here and can also be seen as excessive. Closed doors, shelves and display cabinets can be inserted for storage, but also open elements.
This type of living room furniture holds less weight than the 'bookcase' model. It is advisable to ensure that the furniture itself is placed firmly on the floor if you intend to store a lot of stuff, such as books or heavy objects. Suspended elements create a lightness effect which is particularly suitable for minimalist living rooms.
The third living room model is a mixture of the first two. Mixing something of the 'sleeve' structure with something of the 'shoulder' structure can be very interesting and can ensure that the chosen furniture has, for example, the lightness of base and wall units and the weight capacity of the bookcase. This mix version is particularly suitable for those who need a lot of storage space or to accommodate audio speakers or a large television.
Living room furniture: low or suspended?
An interesting and very popular option nowadays is the low living room furniture, which can be equipped with drop-down doors or large baskets which can hold many objects. If you are looking for a piece of furniture on which to place your TV set, you generally prefer a wall-hung piece of furniture. This type of furniture is hung on the wall and a free space is left underneath (although using this space for storage risks creating chaos). However, it is a type of living room furniture that not only gives a sense of lightness to the room, winking at the minimalist approach, but also makes cleaning easier. It is also possible to add wall units for the living room or shelves, on which you can perhaps place plants to create a sort of green air in the living room.
Living room, a business card. And the furniture is crucial
The living room is no longer just a place to, for example, watch television in the evening after a long day's work. It is now possible to work and spend time with friends and family. Moreover, the living room is a kind of visiting card when there are guests in the house. For this reason, it is essential to design the living room furniture to give the house an air of authenticity: it is in fact one of the cardinal elements of the furnishings.
Need to furnish your home or a single room?
Choose a top-notch woodworking shop.

We have over 50 years of experience!
Contact Us
Il Piccolo, second generation family-run carpentry shop, opens its showroom in Lugano. With over 50 years of experience, Il Piccolo brings with it a wealth of technical and design knowledge of the highest level, thanks to the many interiors designed and furnished all over the world. In addition, Il Piccolo represents the most prestigious brands of furniture worldwide. Il Piccolo designs, manufactures and sells the best of interior design made in Italy, following the customer from design to implementation, delivery and installation of the work, integrating the process with a precise and professional service. CONTACT US!