Il Piccolo Blog
For whom is a low couch  suitable? Think comfort as well as design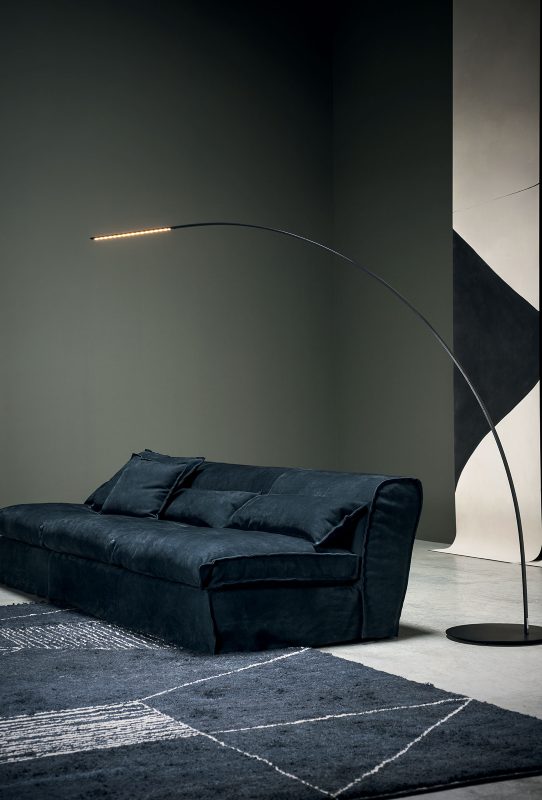 The sofa must be beautiful and comfortable, and there are endless models on the market
It is definitely the central piece of furniture in the living room, although it is now also increasingly finding its way into the bedroom due to its comfort. Choosing a sofa is never easy, both because there are so many models on the market, thanks to the fact that so many prestigious brands produce them (many have even started from there, and then added other elements to their catalogue), and because like no other it must be able to combine comfort and appearance.
In fact, as important as one finds it to have a good-looking and representative piece for guests, there is nothing worse than an uncomfortable seat where one cannot relax. Anyone with back pain knows something about this! The choice, for example, between the high sofa and the low couch influences not only aesthetics but also comfort.
The low couch , comfortable for some but not for all
As always, there is no ideal solution for everyone and for all contexts, and we are not just talking about style, colours and materials. There are in fact pieces of furniture, especially armchairs, office chairs, reading chairs, that must be suitable for the person who occupies them and spends many hours there, adapting to his or her body.
The same applies to sofas. It is essential to choose according to one's characteristics and physique, as well as the position one prefers to hold. A low couch can be very comfortable for some people and uncomfortable for others.
A low couch allows you to get up without any problems. But those with long legs…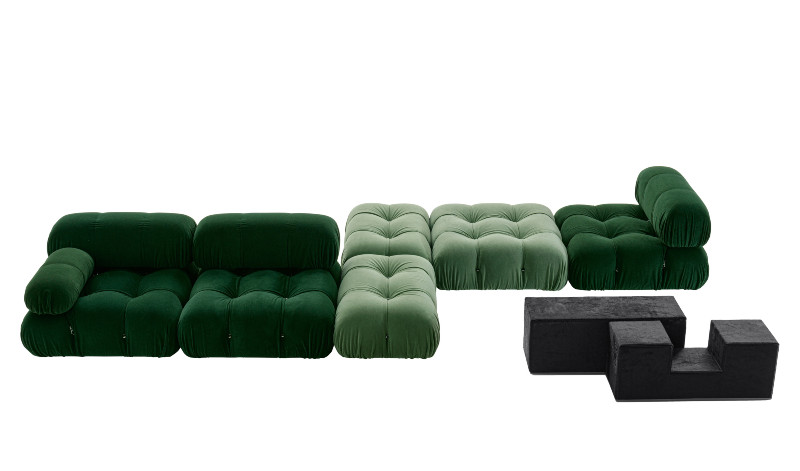 Intuitively, it can be said that a low model is not ideal for people with considerable height, because they would not be able to sit comfortably, stretching their bodies. In detail, it depends on which position one most likes to hold.
Those who like to stretch their legs, and especially have long legs, should mostly choose a higher seat. A low couch , on the other hand, is designed for those who like to stand up. Of course, for stretching the legs there are the extendable solutions which, with their great degree of customisation, make it possible to adapt to all sizes. On the other hand, if you have short legs, the risk is that if the sofa is particularly high, you will not touch the ground even when stretching.
When is a sofa short?
Speaking of numbers, to give a general idea, traditional sofas have a seat that is raised from the ground by about forty centimetres and are about ninety centimetres high in total. Those with smaller dimensions are to be considered low. These are measurements that allow practically everyone to sit in a comfortable position, with the distinctions related to height.
Obviously, it is not only the distance from the floor that should be taken into consideration, but also the depth of the seat (ideally it should be able to occupy the whole seat without having to bend the back excessively) and the height of the backrest (one should be able to rest one's head with agility), which are also often chosen according to one's needs.
Oriental interior design loves futons, low couch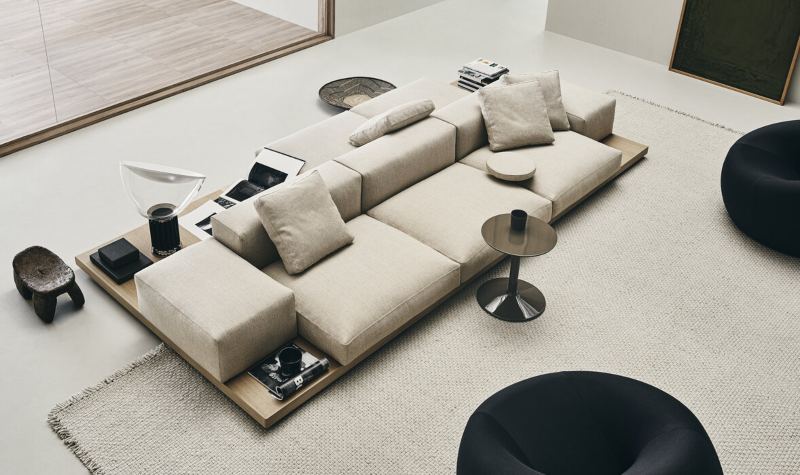 A culture that uses the low couch a lot and has spread it, with adaptations, in various types of interior design is the Japanese culture. The classic futon, which literally would be the bed but is also a term used for the sofa, thanks to the typical structure called tatami has a height of only a dozen centimetres.
Contrary to what one might think, the Japanese sofa is considered very comfortable, so much so that it has won the hearts of many people, who have chosen it not only as a matter of design and to embrace Zen culture, but also because of how comfortable they find it.
Low couch and style, when the small backrest furnishes
To give an overview of styles, tall, imposing sofas were used in the classical tradition, while low-back sofas are associated with modern interior design. In particular, low-backed sofas are considered ideal for furnishing a loft and dividing the various parts of an open space.
Need to furnish your home or a single room?
Choose a top-notch woodworking shop.

We have over 50 years of experience!
Contact us!
Il Piccolo, a second generation family business, opens its showroom in Lugano. With over 50 years of experience, Il Piccolo brings with it a wealth of technical and design knowledge of the highest level, thanks to the many interiors designed and furnished around the world. In addition, Il Piccolo represents many of the best international luxury furniture brands. We design, manufacture and sell the best in design. Also with regard to La Cornue kitchens, we follow the customer from the design to the realisation of the project, integrating the whole process with a precise and professional service.CONTACT US