Il Piccolo Blog
A luxurious walk-in closet enhances your room and wardrobe!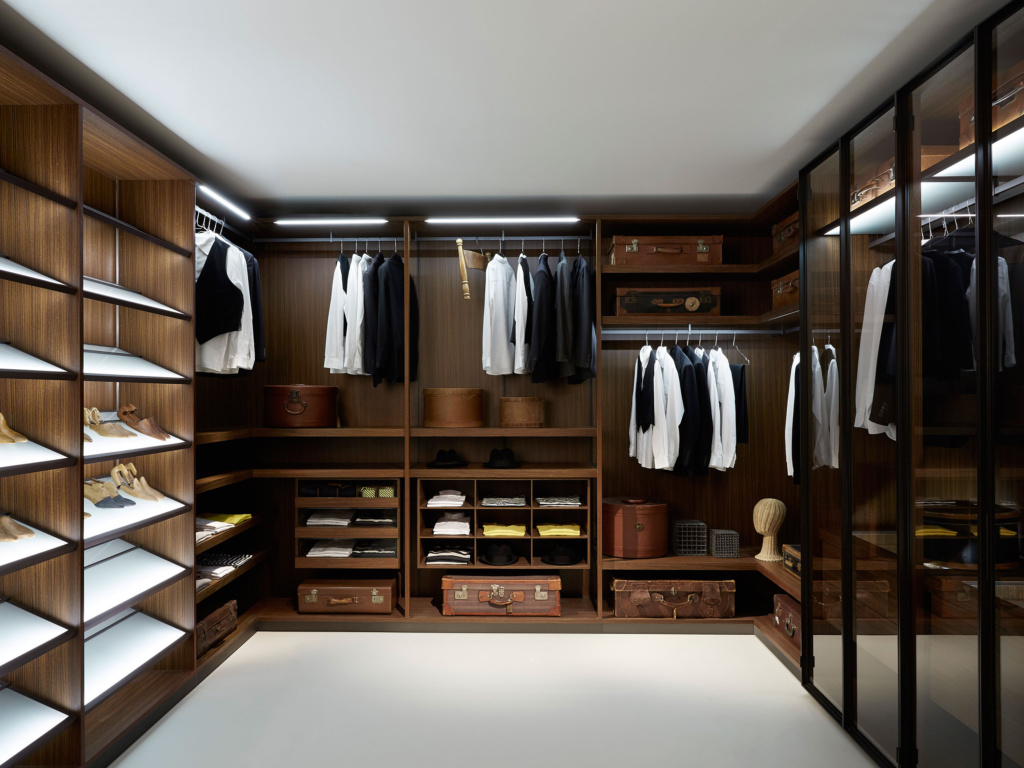 A luxury walk-in closet brings practicality and design
Choosing a luxury walk-in closet for your bedroom brings with it a different concept from the usual wardrobe. It gives priority to space, articulated in a totally innovative way compared to a normal wardrobe, with a real walk-in closet that allows you to organise your wardrobe over a large surface area.
If you choose a walk-in closet that is also luxurious, the need for space is combined with the need to highlight what you own and store in the wardrobe, making it the star of the room.
Luxury walk-in closet are able to store clothes with practicality and design at the same time. It goes without saying that the wardrobe you want to highlight must also be of a certain type, and therefore luxurious enough to be shown off.
Optimised space with a walk-in closet- and if it's luxurious, even better
In addition to highlighting the wardrobe as a design element, a walk-in wardrobe also serves the purpose of optimising space. It allows the wardrobe itself to be integrated into the bedroom without the need for extra furniture, providing a spacious and functional wardrobe. Please note, however, that the room must have a minimum size to be able to accommodate a walk-in wardrobe. However, if the room is large enough, the walk-in wardrobe can be used not only as a wardrobe but also as a changing room where you can change your clothes at your leisure.
The walk-in wardrobe can be placed behind the bed, for example. A single person can have it to themselves, a couple can share it, and it can also have a communal area.
Materials contribute to a luxurious walk-in wardrobe
How can you make your walk-in closet a luxury one? Certainly with the use of fine materials, played in what become true works of design. As always, you cannot disregard integration with the room's furnishings: if it is in wood, it is best to use that material, perhaps choosing hand-crafted cherry wood or inserting gold leaf details to transform it into a luxury element. Metals in shades of white can add a touch of sophistication and luxury to rooms with a more modern and youthful feel when combined with innovative automated and fingerprint recognition systems, perfect for hi-tech lovers.
If you want luxury, the details cannot be left to chance, including lighting and subdivisions.
If you want luxury in your walk-in closet(Article: Wardrobe and walk-in wardrobe), you can't leave any detail to chance. Clothes need the right light to be highlighted . The light can be positioned inside the walk-in closet using LEDs, spotlights or light strips, and also outside, directed in the right direction to make it easier to choose clothes. Classic chandeliers or spotlights and modern LEDs can be used.
The position and division of the walk-in closet also contribute to making it luxurious. Degisner recommends dividing up the clothes with great care, just as if they were on display: shoe lovers will, for example, provide an entire area for each type of sandals and boots. One of the goals is also to show the good taste of one's clothes. One suggestion would be to divide the cabin into a large compartment for jackets and coats, one or two smaller ones for skirts, shirts, trousers and jackets, shelves for jumpers and T-shirts, pull-out trays for ties, belts and scarves, and a shelf for bags.
Glass and doors, that extra something for true luxury
If the desire is to have a luxury walk-in wardrobe, the material and type of doors should also be considered. The idea of separating the walk-in closet with glass doors, perhaps hinged, from the bedroom, creating a sort of separate room, is very classy. If the room is very bright, glass doors can enhance the cabin itself.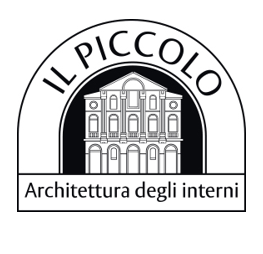 Il Piccolo is a company specialising in interior architecture. In the sector we are today a recognized brand, which has been able to become the spokesman of the made in Italy all over the world.
For over 50 years, we have been serving the most demanding customers and the most innovative designers. Born as upholsterers, over time we have become interior designers, having the privilege and the ability to work with the most famous names in the fashion industry and with architects representing the most prestigious names in international interior design.