Il Piccolo Blog
Luxury beds: guide to choosing the best luxury bed for your rest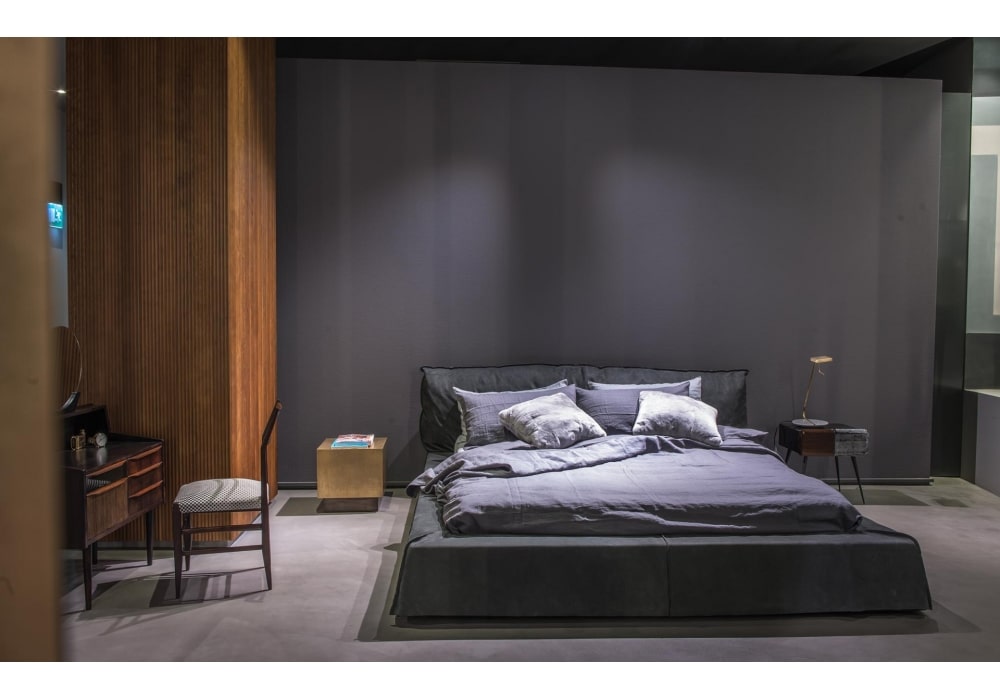 Choosing to sleep on luxury beds is a good idea, for many different reasons.
First of all, because sleeping well has positive effects on our physical and mental well-being and on the energy levels with which we face the day. Secondly, because furnishing the bedroom with luxury furniture gives the room itself a well-kept and elegant look, which conveys a passion for interior design and a profound knowledge of the discipline.
Let us now learn more about luxury beds and draw up a guide to choosing the ideal model for your sleep and your bedroom.
Which luxury bed model should you choose?
Luxury bed manufacturers offer dozens of alternative solutions. Faced with so many possibilities to choose from, finding your way around and identifying the best model for your needs can seem really difficult. In reality, in order not to feel bewildered and to find the perfect luxury bed to furnish your bedroom, all you need to do is establish criteria by which to narrow down your search.
Making a list of the furnishing styles you prefer is a good starting point, which helps you select the best beds. There are those who love the simplicity of Nordic and contemporary models and those who are looking for a more baroque model, perhaps with a canopy structure. The variety of furniture makers' proposals and the possibility of requesting a made-to-measure model means that all customers can find satisfaction.
A second criterion for finding the ideal luxury bed model is to think about the atmosphere one would like to breathe in the room. The size and structure of the bed define the character of the bedroom and can make it feel cosy and warm or regal and sophisticated.
When it comes to luxury beds, the role played by the mattress should not be forgotten. More and more often, those who are looking for wellness-conscious sleep systems choose to go for a large mattress, such as king-size or queen-size models. In this case, the bed structure must also be reviewed, to adapt to the shape and size of the mattress. In the furnishing design, the larger size of the bed must also be taken into account.
What are the distinguishing features of luxury beds?
What can be called a luxury bed is distinguished from more traditional beds by the quality of the materials used, the sophisticated design and the careful workmanship. Highly experienced designers and craftsmen with in-depth knowledge of carpentry and design techniques are responsible for the design and manufacture of luxury beds.
Italy is a reference point, a true excellence for the production of beds, which are usually made of solid wood, metal or quality plastics. The manual workmanship and care with which the models are designed and manufactured make this furniture ideal for interior design projects dedicated to environments where luxury and sustainability must coexist. Wood is undoubtedly the most commonly used material, due to its versatility and durability. Using the same material, one can create beds with a very simple and linear appearance or models rich in inlays and amazing details.
For the structure of a luxury bed, one can choose a canopy model or a model with a more modern shape. In the latter case, the headboard is the element to be selected most carefully. There are solutions with an essential and linear design, perfect for a bedroom furnished in a contemporary style, and solutions with upholstered or capitonné headboards, with a more classic look and timeless charm. There is also no shortage of designer beds, made with unusual lines. Such beds can integrate massage or lifting systems for various parts of the mattress or storage compartments.
In addition to luxury beds that rest on feet, there are also models equipped with wheels, which are particularly useful if you want to change the arrangement of furniture in the room with little effort.
Luxury beds offer a sleeping system that guarantees a truly restful sleep
When you decide to furnish your bedroom with a luxury bed, you should not limit yourself to the choice of its external structure. What must be chosen is a complete rest system, designed to guarantee a peaceful and regenerating sleep, which is a guarantee of energy and well-being during the daytime hours.
In fact, sleeping well allows you to live better and, to achieve this result, it is necessary to rely on a system that integrates a luxury bed, an excellent quality mattress, a bed base that provides adequate support, and bed linen that is in line with the luxurious and exclusive look you want to give your bedroom.
To complete the furnishing project and to maximise the centrality of the beds, it is always advisable to choose bedside tables in the same style chosen for the bed frame and a luxury rug. The latter will have the task of warming the atmosphere and conveying a perception of softness and comfort.
Need to furnish your home or a single room?
Choose a top-notch woodworking shop.

We have over 50 years of experience!
Contact Us
Il Piccolo, a second-generation family-run joinery, opens its own showroom in Lugano. With over 50 years of experience, Il Piccolo brings with it a wealth of technical and design knowledge of the highest level, thanks to the numerous interiors designed and furnished throughout the world. In addition, Il Piccolo represents the most prestigious brands of furniture worldwide. Il Piccolo designs, produces and sells the best of the interior design made in Italy, following the customer from the design to the realization, delivery and installation of the work, integrating the process with a precise and professional assistance service. CONTACT US!