Il Piccolo Blog
Luxury home: how to furnish a high or very high quality home?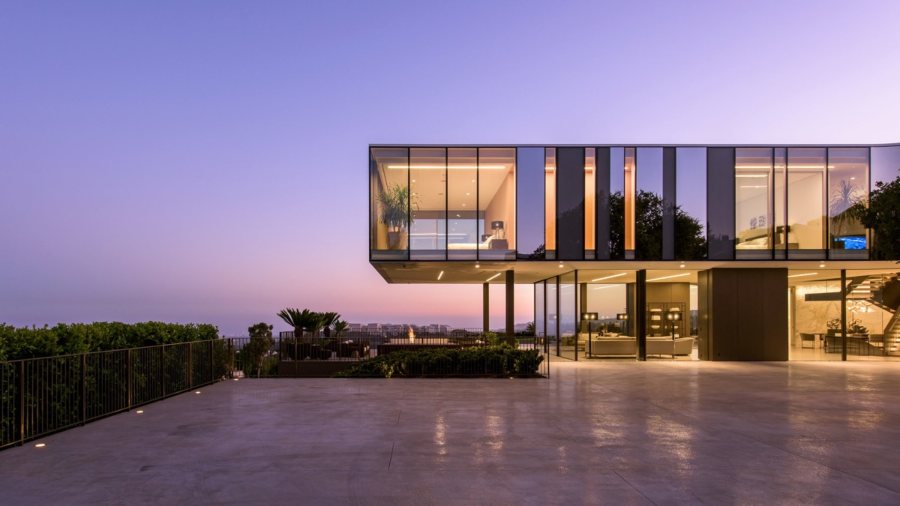 Carefully studying the furnishing of a luxury home is a good way to take inspiration or be amazed, and then incorporate some ideas into your own furnishing plans.
Generally speaking, luxury furniture surprises with its harmony and charm, and manages to make every room in the house unique and special, without distinction. But what are the secrets of a luxuriously furnished home and how can you transfer some of the magic that surrounds the most exclusive homes into your own interior design projects? Let's see it together in this article dedicated to how to furnish a luxury home!
What are the characteristics of luxury interior design?
Luxury interior design is something that is sought after by many when it comes to seeking perfection in one's home. A luxury-inspired interior design project always involves the use of high-quality materials and a careful research process.
Through detailed planning, the appearance of each room in a luxury home can be defined in detail. This means selecting the most suitable furniture for each room, but also defining the lighting system, choosing decorative elements, textiles and possible upholstery.
Using refined materials, such as marble and precious woods, and combining the furniture and furnishings with top-quality textiles, such as silk or velvet, can create an ambience with an elegant and exclusive touch.
Specifically, in homes furnished in a luxurious style, furniture gives the room a very refined look, whether it is offered in a classic or modern design. Here, carefully choosing the design of the furniture is essential to create the ideal atmosphere, so as to make the home glamorous and elegant.
Ultimately, we can say that a luxury home is characterised by the presence of furniture that is aesthetically pleasing, functional and has a high design value.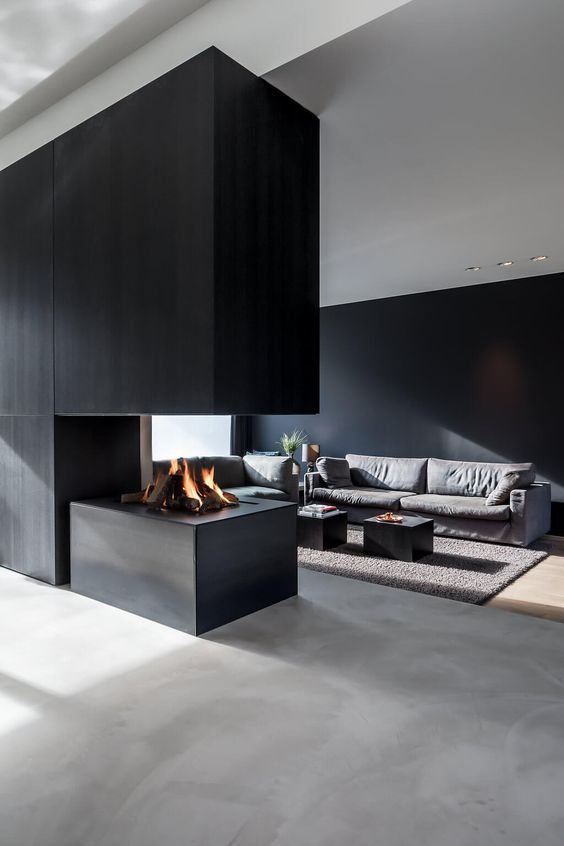 What are the interior design trends for a luxury home?
Luxury interior design can easily be recognised by its modern details, glamorous details that make the home unique, and the use of precious materials. In every historical era, the main focus of interior architecture devoted to the utmost opulence is to create rooms that are both cosy and aesthetically delightful.
In contemporary interior design, this goal is pursued through the use of original combinations of innovative and traditional elements, but also through a rather important use of technology. In contemporary luxury homes, technology is indeed the absolute star or almost the star. And it is appreciated above all for its ability to make life easier for the inhabitants of the dwelling.
In a luxury home, technology devices are scattered in different rooms and offer support for a long list of daily tasks. Digital assistants provide access to many different types of information, simply using voice commands, for example. On the other hand, home automation systems improve air quality and optimally regulate brightness and temperatures in each individual room.
And again: a luxury home cannot be called such if there are no exclusive and refined materials. If, until a few years ago, showing exotic and faraway materials was an added value for an interior design project, the most recent trends point to the rediscovery of materials linked to the territory.
A further feature that differentiates and makes luxury homes unique is the use of customised furniture and solutions. Being able to customise furniture not only allows one to make optimal use of available space, but also ensures that the furniture best reflects one's personality and desires.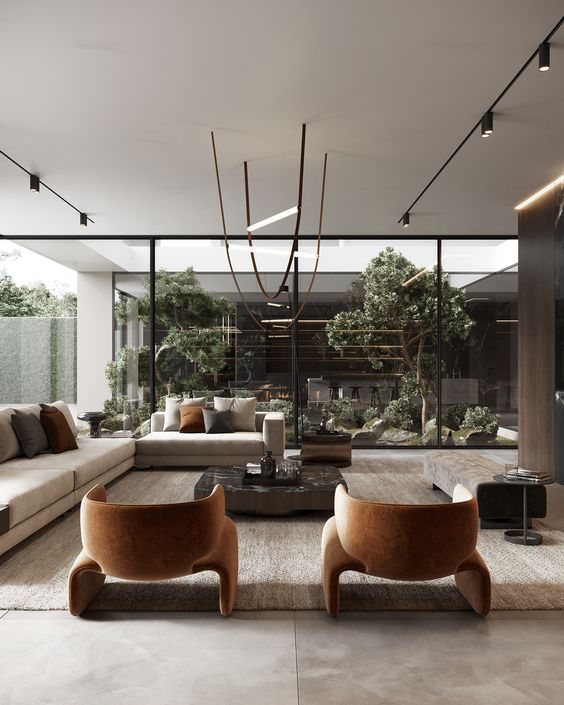 What are the best tips for furnishing a luxury home?
Furnishing a luxury flat, loft or villa can be a lot of fun, but also quite challenging. The biggest challenge is to create an ambience that is both elegant and cosy, but also able to reflect the client's style and taste.
When you are struggling with the interior design of your luxury home, don't put all your eggs in one basket. Instead, give due consideration to particular aspects, such as the choice of colours, lighting and the shapes of the objects that will be present in the different rooms.
For each room, select the furniture and design elements that you consider most appropriate to give a specific character to that specific room. Accessories such as paintings, decorative carpets and vintage or salvaged elements are great allies of all interior designers and decorators. These furnishing elements are perfect when you want to bring a bit of colour into the room, but they are also crucial for finding the perfect balance with the furniture, and getting closer to the final goal.
One last piece of advice. To make your luxury home project even more unique, you can also add customised elements such as custom-made curtains or you can decide to cover the walls with colourful wallpapers made to order. The choice is yours!
Need to furnish your home or a single room?
Choose a top-notch woodworking shop.

We have over 50 years of experience!
Contact Us
Il Piccolo, a second generation family-run joinery, opens its own showroom in Lugano. With over 50 years of experience, Il Piccolo brings with it a wealth of technical and design knowledge of the highest level, thanks to the numerous interiors designed and furnished all over the world. In particular, Il Piccolo has a wealth of experience in the design and production of several corner wardrobe models. Finally, Il Piccolo represents the world's most prestigious furniture brands.
Our company designs, manufactures and sells the best of made-in-Italy interior design, following the customer from the design to the realisation, delivery and installation of the work, supplementing the process with a precise and professional assistance service. Looking for the ideal corner wardrobe for your room? CONTACT