Il Piccolo Blog
Luxury interior design tips? A series of tips for unforgettable luxury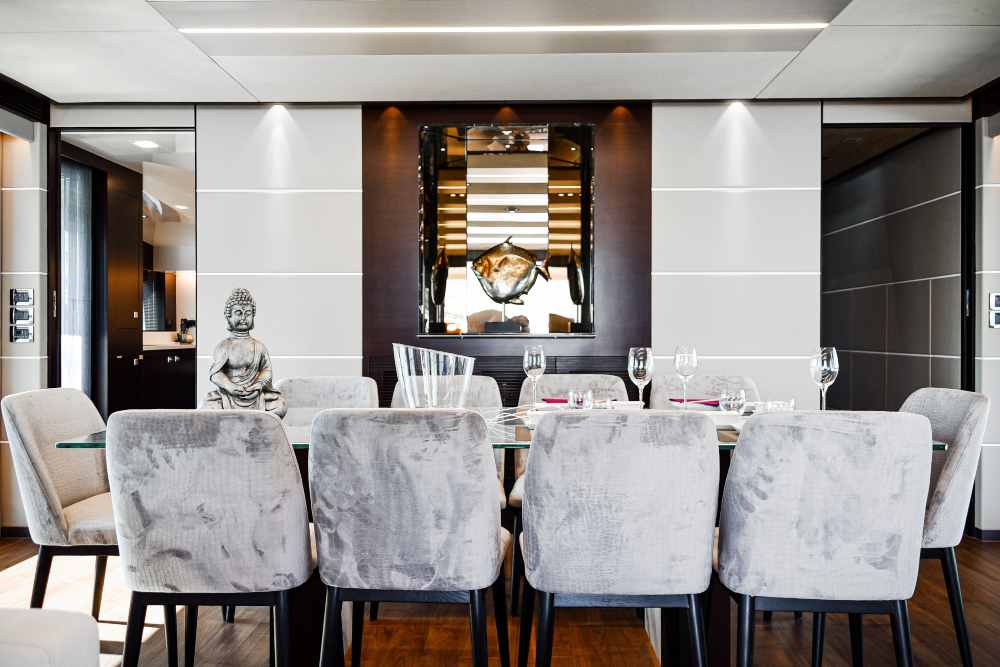 Harmony, a word for luxury interior design tips
How do you furnish your home according to a luxury design? One can rely, in order to have something exclusive and absolutely unique, on interior designers who will realise contract projects according to the customer's needs, delivering the furnished environment on a turnkey basis. If you prefer to do it yourself, studying combinations and colours, here are some luxury interior design tips.
To those asking for advice on luxury interior design, it should be made clear that especially in recent years one of the key words characterising luxury furnishing is harmony. In fact, in one's own home one seeks an atmosphere of calm and well-being, where one can relax with one's loved ones, which contrasts with the frenzy of the world in general and the world of work in particular. Therefore, every choice must go in that direction.
Environmental sensitivity leads to eco-friendly choices
The trend towards environmentally friendly decisions cannot be forgotten either. Sensitivity for nature and our planet has grown exponentially. Even those who want luxury cannot do without furniture and accessories that are eco-friendly, which means made with processes and materials that have a low environmental impact, are recyclable and long-lasting. Recycling is also back in fashion, thanks to which retro furniture can be restored and combined with very modern, perhaps artistic, elements for a unique and special contrast.
So, among the luxury interior design tips is certainly to opt for materials such as wood, which is perfectly suited, even with made-to-measure designs, to elegance, together with glass, stone and marble. These are a range of materials that can also be combined for unique and elegant effects.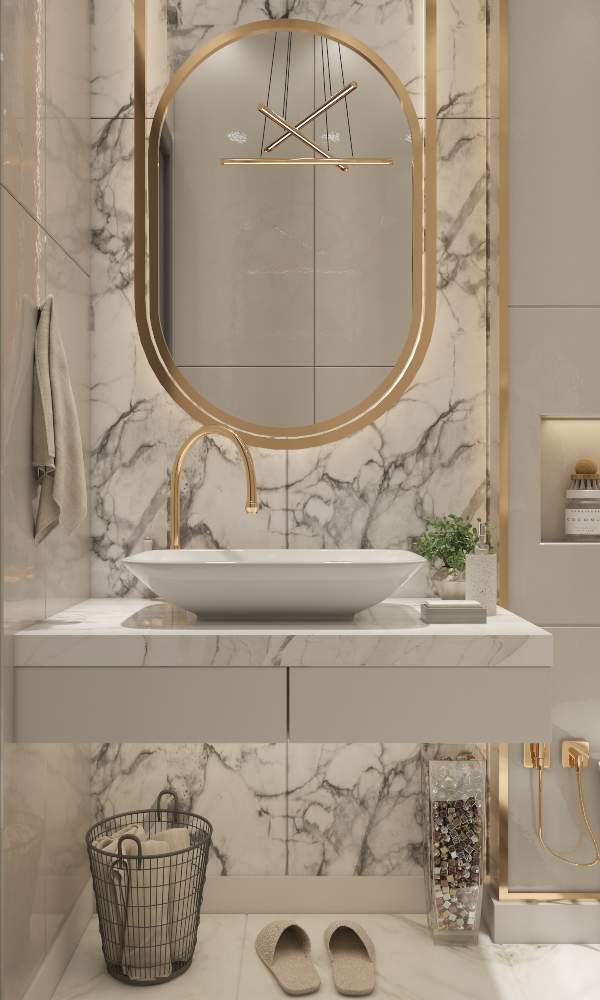 Among the luxury interior design tips is to create fluid environments. Here's how
Don't forget that luxury rhymes with exclusivity, liking environments and furniture made ad hoc and capable of enhancing that specific space. Do not skimp on fine finishes, capable of discreetly adding a unique touch: green light to gold, for example, not only in taps and fittings. For upholstery, one material to use is leather, which has always been synonymous with refinement, think of armchairs.
To those who ask for advice on luxury interior design tips on the shapes to be used, one can only say that the trends speak for themselves and are moving towards clean, minimalist lines, even though it is obviously possible to furnish very elegant rooms that marry the opulence of classicism. However, if in past years square and geometric shapes were used a lot, now sinuous and rounded shapes, capable of being enveloping, are very popular. Environments must be fluid.
Colours and textures, let's dare!
Another of the luxury interior design tips is to dare: with colours, with combinations, with geometric and sophisticated textures. Among the trends in fact are textures that take on a certain personality, enhanced by specially designed lighting, which must be an integral part of the design. By the way, hanging chandeliers can be chosen from that side without fail.
As far as colours are concerned, when it comes to luxury one has a wide margin of choice. Always riding on the trend that winks at nature, colours reminiscent of nature such as natural wood tones and green, or earthy tints with shades of beige, are welcome. Those who want to be daring can opt for bold, deep hues such as Very Persy purple.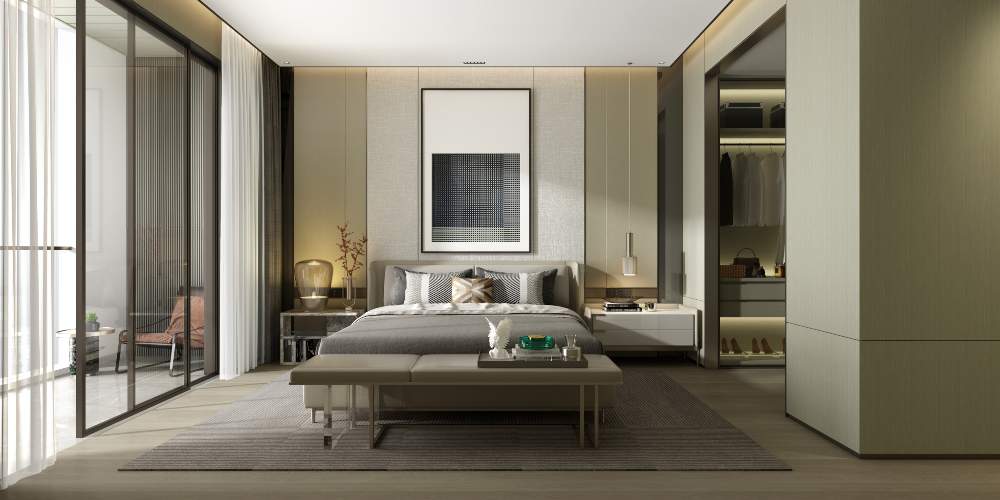 Can't miss hi-tech appliances and home automation
Another top tip for luxury interior design tips concerns appliances. Luxury homes do not miss out on any innovation that can make life easy. First and foremost, they strongly integrate home automation, with systems, from lighting to heating, that can be controlled remotely and from an app. The kitchen incorporates hi-tech appliances, from the oven to the dishwasher, and even in the bedrooms and living rooms they do not skimp on the latest technology.
Need to furnish your home or a single room?
Choose a top-notch woodworking shop.

We have over 50 years of experience!
Contact Us
Il Piccolo, a second generation family-run joinery, opens its own showroom in Lugano. With over 50 years of experience, Il Piccolo brings with it a wealth of technical and design knowledge of the highest level, thanks to the numerous interiors designed and furnished all over the world. In particular, Il Piccolo has a wealth of experience in the design and production of several corner wardrobe models. Finally, Il Piccolo represents the world's most prestigious furniture brands.
Our company designs, manufactures and sells the best of made-in-Italy interior design, following the customer from the design to the realisation, delivery and installation of the work, supplementing the process with a precise and professional assistance service. Looking for the ideal corner wardrobe for your room? CONTACT US!