Il Piccolo Blog
Luxury interior wallpaper is back in fashion and loved by designers.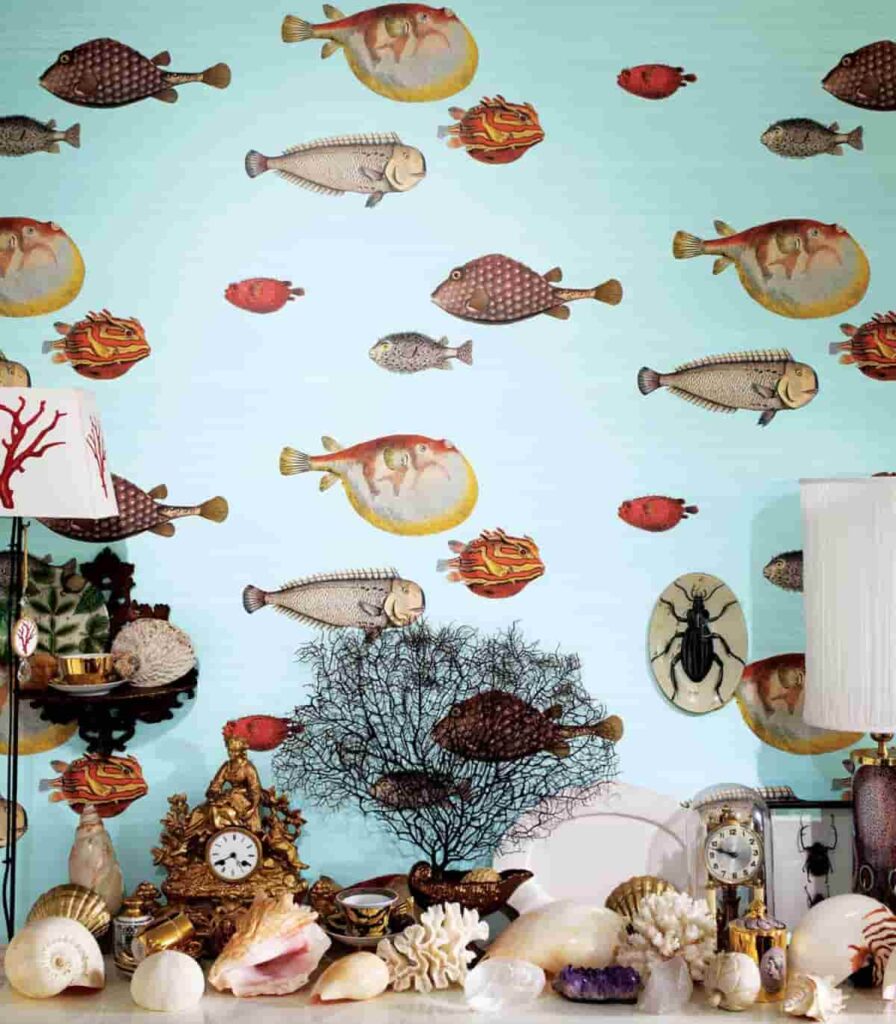 Wallpaper has always been an original and popular way to make one's own walls unique and to decorate them, whether in a living room or a bedroom. It is no coincidence that interior designers love luxury interior wallpaper: it helps to create special and refined ambiences.
Why choose wallpaper for your walls
The choice of wallpaper customises rooms in a unique way and can easily enhance a wall that would otherwise be anonymous. Luxury interior wallpaper is therefore an alternative for adding a touch of style to a wall, without having to add furniture and trinkets.  It is also easy to clean, which is no bad thing. It is capable like no other material of concealing any defects in the wall itself. It also lasts over time, without the need for refurbishment. When used wisely, it can precisely define spaces.
Luxury interior wallpaper, suitable for the modern and the classic
It is a mistake to think of luxury interior wallpaper only in an antique style. Various very modern, even 3D effects are available on the market, or can be made to measure – perfect for rooms that espouse contemporary style! But even for those who have an elegant home with a tendency towards antiquity, the choice of this type of wall covering is perfect. Think of motifs such as damask or something tending towards baroque. They will bring an ideal of richness and sophistication without ever appearing old or outdated. Often it is the designers themselves who design the motifs that will go on the wallpaper, which is then produced using high-precision techniques for absolute rendition of colours and patterns.
The materials for a wallpaper that can make your room unique
The materials used to make Luxury interior wallpaper have also changed over the years, moving towards solutions that are more and more beautiful to look at and at the same time environmentally friendly. It is by no means a coincidence that these wall coverings are in greater demand every year, and that they have experienced considerable expansion in luxury interiors over the last five years.
Cotton, silk or synthetic material is used to make fabric wallpaper, which is then decorated by silk-screen printing: the predominant motifs are damask, if we are talking about classic rooms, floral prints, monograms and various types of ornaments. For a solution that is soft to the touch and gives comfort and tranquillity, one can choose velvet wallpaper, consisting of two layers with a paper or non-woven base. Another very exclusive and luxury-oriented idea is to use vinyl wallpaper. For more modern homes, there is metallised wallpaper.
You can use grass, jute, sisal, linen, silk, bamboo, straw, even sand and small pebbles, treated with special techniques such as artificial impregnation.
Patterns and colours: there is no limit to how much you can dare. But watch out for the light!
Luxury interior wallpaper can be of the most varied fantasies, and the more special and limited edition, if not even specially created, the more elite it becomes. Beads, rhinestones, coloured sand can be used for decorations.
The motifs? The most varied, also depending on how daring you want to be. Always favour brightness and harmony (too dark colours risk weighing down the room and taking away light), for the rest there is no limit to imagination and colours. Contrasts are welcome, how sharp they are depends on the desire for originality. The watchword is always not to exaggerate, especially in luxury.
Need to furnish your home or a single room?
Choose a top-notch woodworking shop.

We have over 50 years of experience!
Contact Us
Il Piccolo, a second-generation family-run joinery, opens its own showroom in Lugano. With over 50 years of experience, Il Piccolo brings with it a wealth of technical and design knowledge of the highest level, thanks to the numerous interiors designed and furnished throughout the world. In addition, Il Piccolo represents the most prestigious brands of furniture worldwide. Il Piccolo designs, produces and sells the best of the interior design made in Italy, following the customer from the design to the realization, delivery and installation of the work, integrating the process with a precise and professional assistance service. CONTACT US!